Thomas wraps up 13th visit to Medina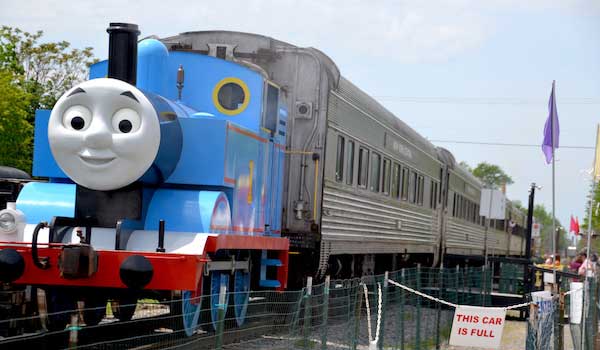 Photos by Tom Rivers
MEDINA – Thomas the Tank Engine pulls away from Medina for a 25-minute train ride today as part of the Day Out with Thomas event. Thomas spent two weekends in Medina in a visit hosted by the Medina Railroad Museum.
Thomas drew about 10,000 people to Medina for the two weekends. The train engine made his 13th stop in Medina. Thomas has 42 events this year in the United and Canada. Medina is the lone stop in New York.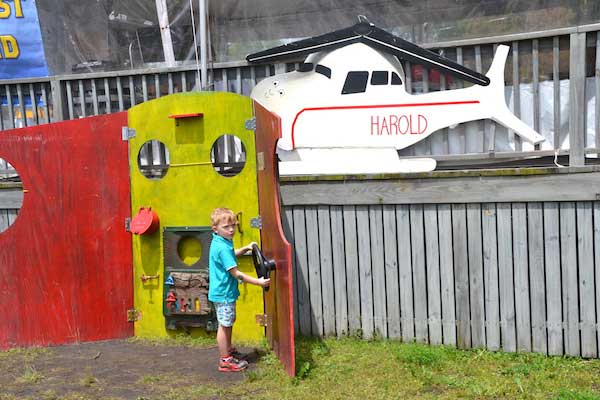 Brennon Castle, 4, of Wheatfield plays at one of the activities, which includes Harold the Helicopter. This display allows kids to simulate putting coal in an engine.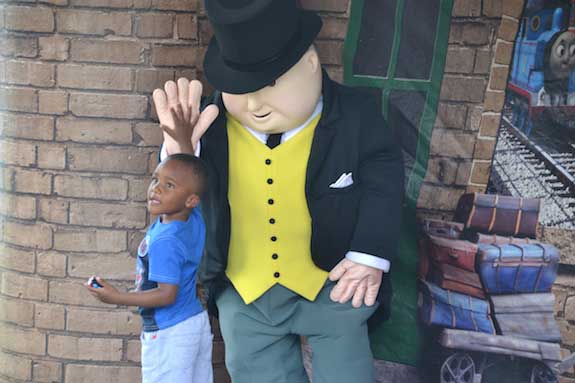 Nasier Wooten, 3, of Buffalo gives Sir Topham Hat a high five.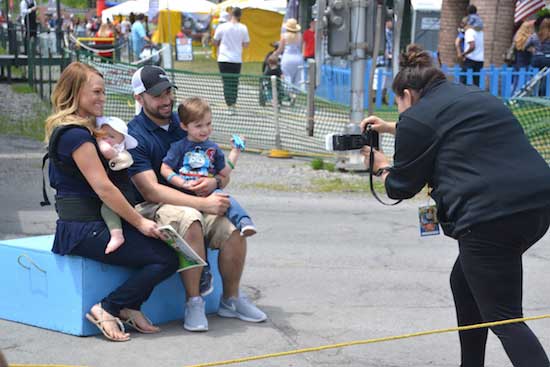 This family poses for a photo in front of Thomas.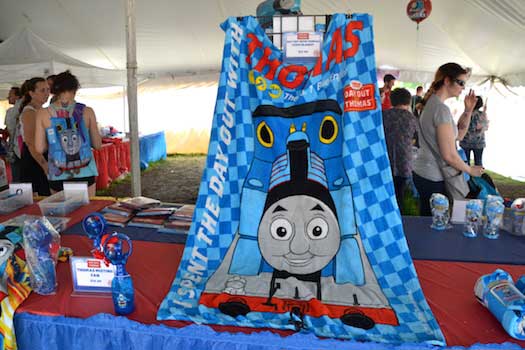 There was lots of Thomas merchandise for sale.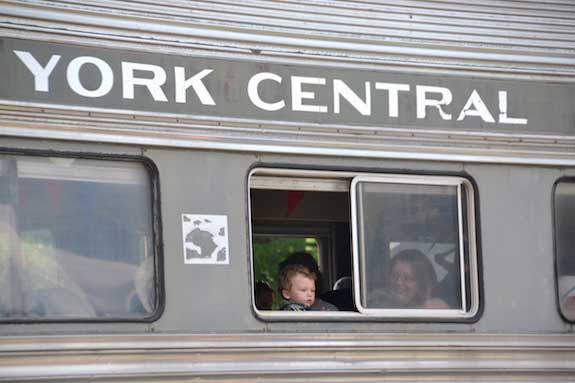 A young passenger looks out the window of the train as it heads out of Medina.