Thomas the Train makes 15th annual trek to Medina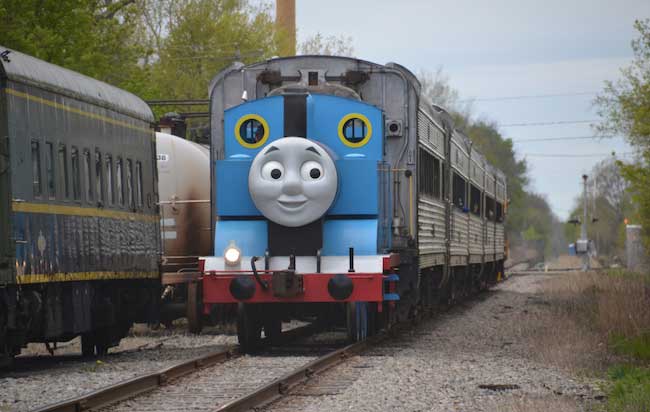 Photos by Tom Rivers
MEDINA – Thomas the Train Engine heads out of Medina on Saturday for a 25-minute train ride. The Medina Railroad Museum is hosting Thomas for the 15th time this weekend.
The event draws several thousand people to Medina, including many from out of state. The three-day run in Medina continues today.
There are about 40 Thomas events in the United States and Canada this year. Medina is the one in New York hosting the attraction.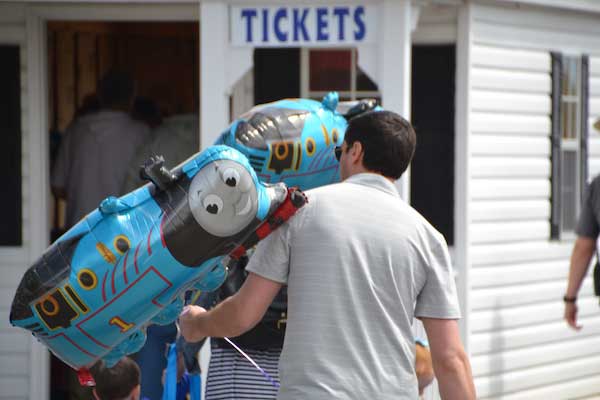 A family walks the museum grounds, carrying balloons about Thomas, a popular children's book and TV character.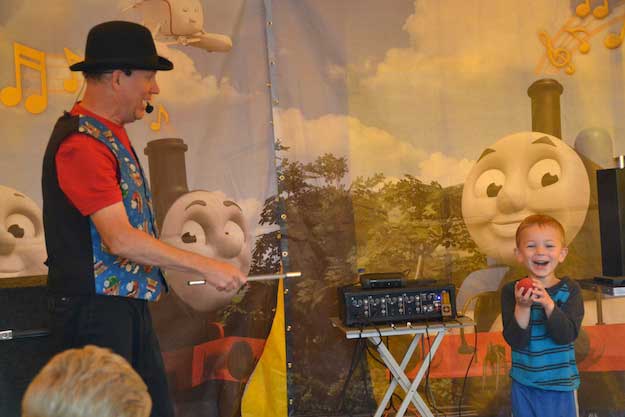 Marty the Magician entertains children. Marty is new to the event this year, travelling from Springfield, MO.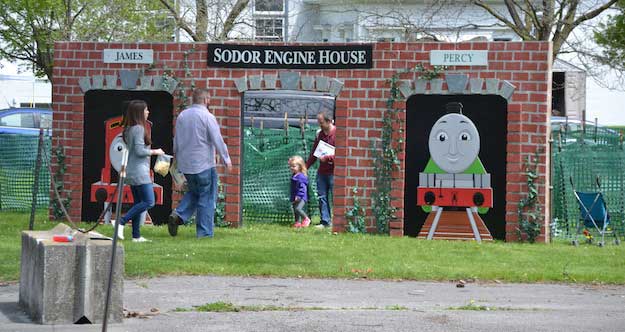 Families try to work their way through a maze with characters from the Island of Sodor, a fictional land that is the setting for Thomas and his friends.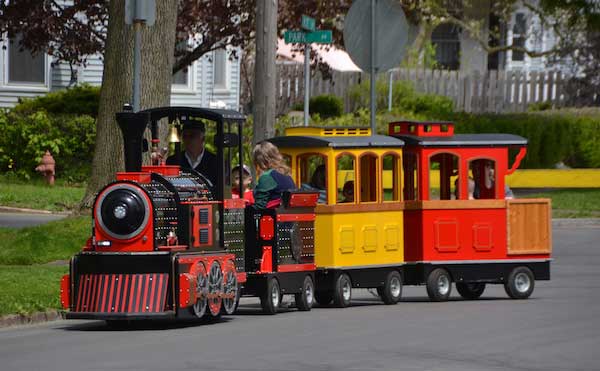 A miniature train gives rides on a closed-off section of West Avenue near the museum.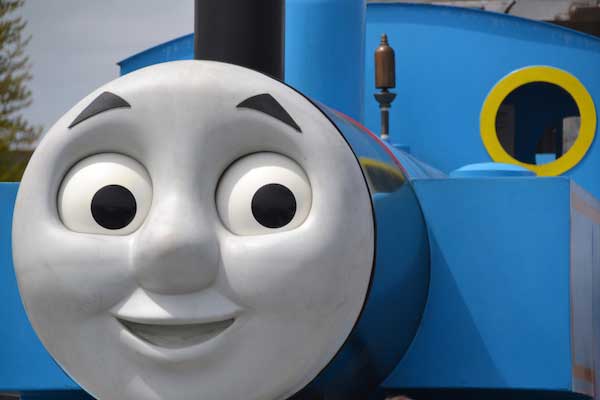 Thomas is a friendly face on the train. His eyes move and the train lets out smoke when it gets ready to take off for the ride.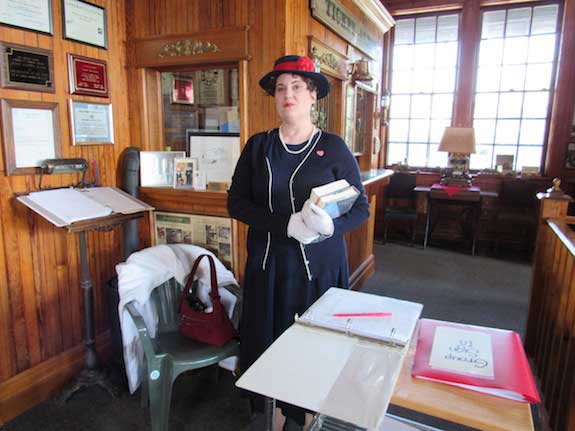 Photo by Ginny Kropf: Melinda Grube of Medina is all decked out as Lady Hat as she volunteers to read Thomas the Tank stories to children during the Day Out with Thomas weekend at Medina Railroad Museum.