Thomas the Tank Engine is back in Medina
Thomas has been a big success for the Railroad Museum, said Dawn Winkler, the chief operating officer.
"Thomas put this place on the map," she said.
There are about 40 Thomas events in the United States and Canada this year. Medina is the one in New York hosting the attraction.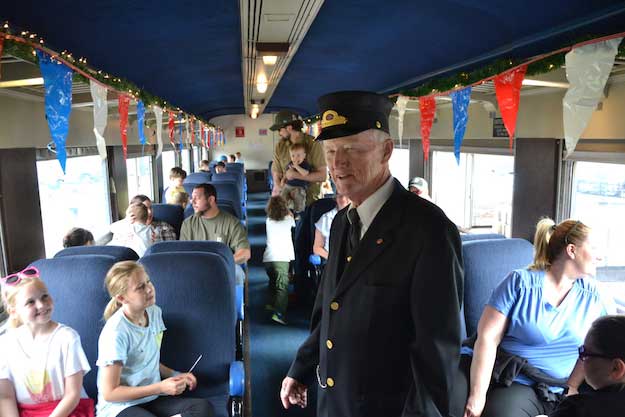 Lynn Heintz, a conductor for the museum, checks on passengers before the ride.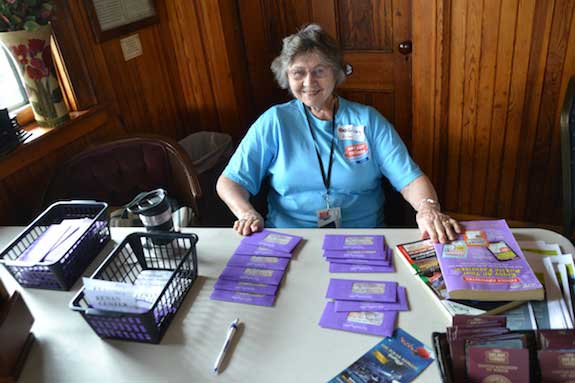 Ginny Kropf, an Orleans Hub correspondent, is volunteering at the museum during the busy weekends with Thomas.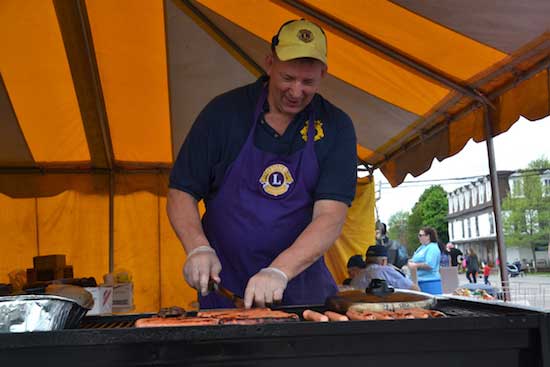 Pete Kaiser, a member of the Medina Lions Club, cooks hot dogs and hamburgers at the food booth run by the Lions Club.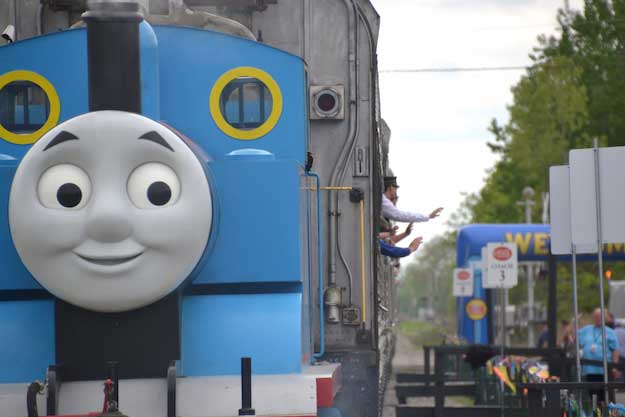 Conductors and passengers wave as the train departs and heads west.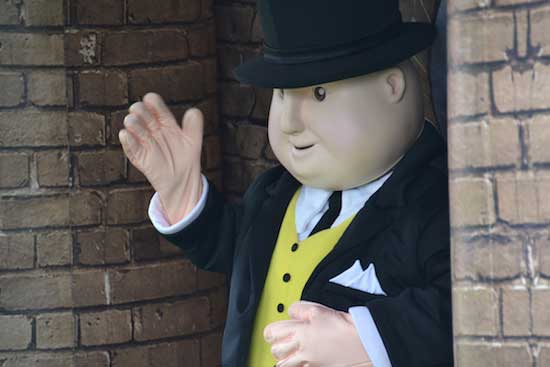 Sir Topham Hatt is director of the Sodor Railway. He is one of many characters from the Thomas the Tank Engine children's book series created more than 70 years ago by the Rev. W. Awdry. Thomas has been developed into a television series and feature-length films.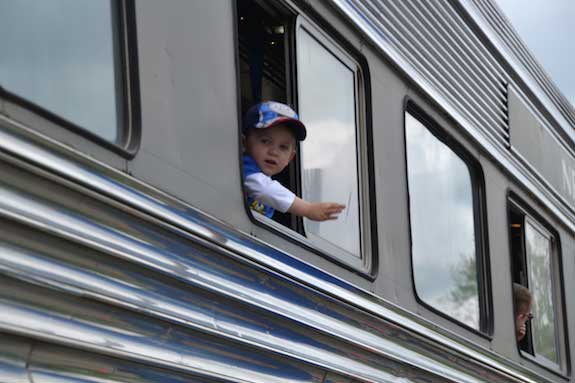 A young rider waves to the crowd as the train returns to Medina.
The Railroad Museum hosts other popular events during the year, including a Blues and Booze ride in October, Fall Foliage rides in October, and the Polar Express train ride in November and December.