Thomas proves popular, bringing several thousand visitors to Medina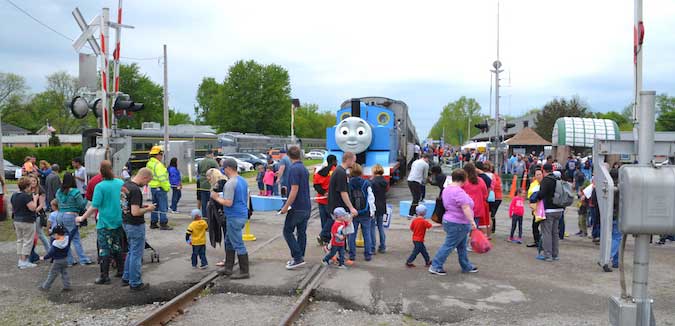 Photos by Tom Rivers
MEDINA – Thomas the Tank Engine has brought thousands of people to Medina this weekend to see the popular train that is much loved by young children.
This photo shows the crowd of people in front of the train by the Medina Railroad Museum on West Avenue. Thomas will be back next weekend as well.
About 10,000 to 12,000 riders are expected to take 25-minute train ride on Thomas.
The train engine is making his 13th stop in Medina. Thomas has 42 events this year in the United and Canada. Medina is the lone stop in New York.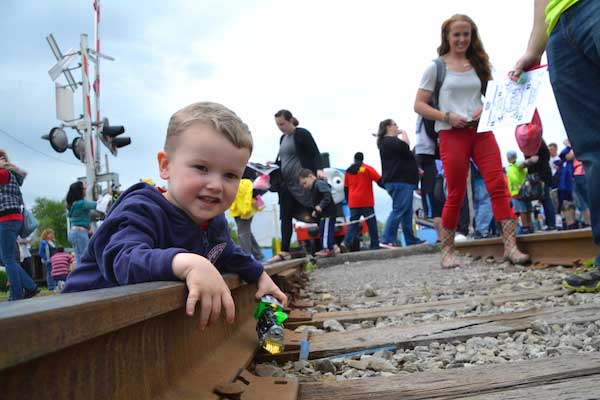 Jameson Cooper, 2, of Buffalo plays with a toy train on the railroad tracks. His parents said they had a lot of fun riding the big train.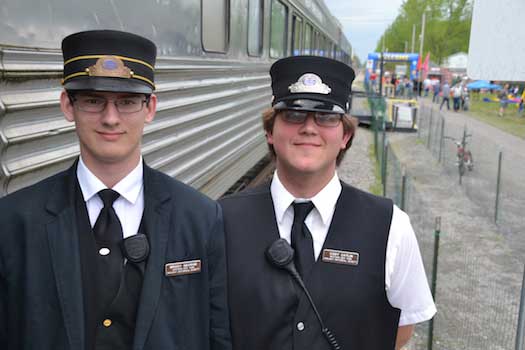 Brody George, 18, of Clarence, left, and Cody Catlin, 18, of Carlton are both serving as safety conductors for the train rides.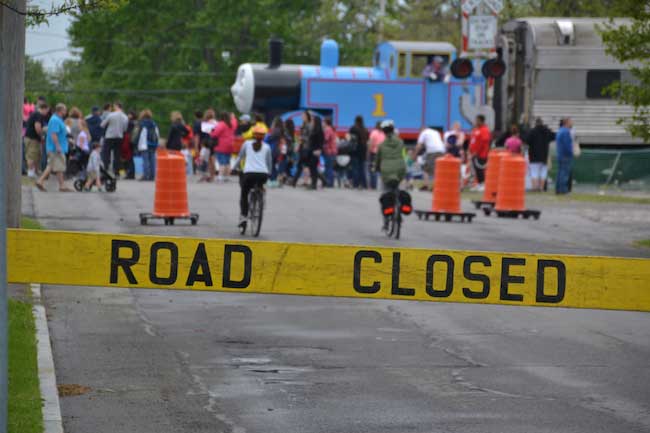 A section of West Avenue is blocked off near the museum grounds.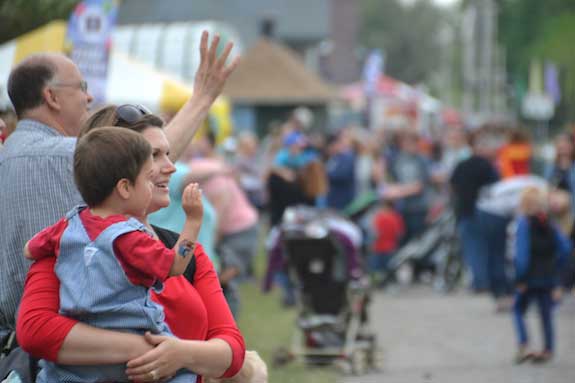 Claire Zgaljardic of Orchard Park holds her son Ryan, 2, while he waves to Thomas as the train leaves for a short trip down the railroad tracks.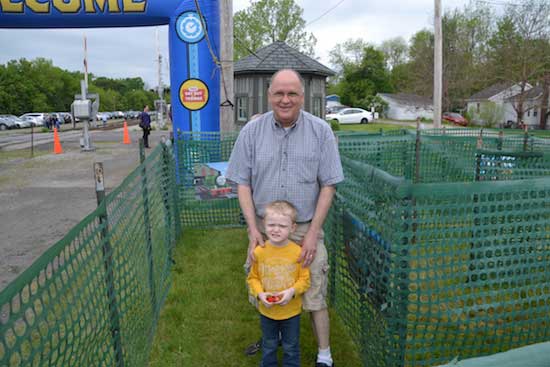 Gary Lamar of Shelby worked his way through a maze with his grandson Benjamin Strife, 3, of Sanborn.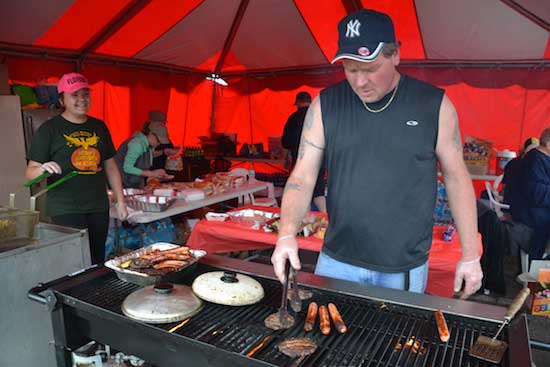 Rick Hughes, a member of the Medina Lions Club, cooks hot dogs and hamburgers at the food booth run by the Lions Club. His daughter Gracie (left), 14, also is helping.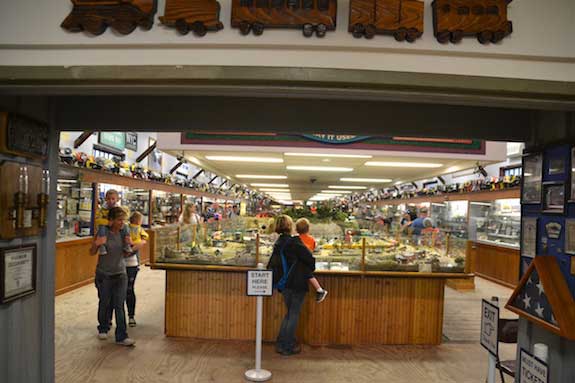 Many of the families stopped inside the railroad museum.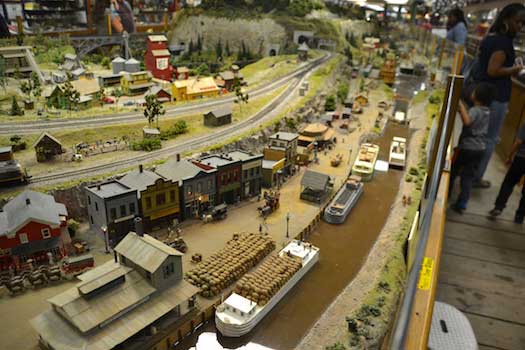 The museum has a 204-foot-long model train layout, which includes this scene of the Erie Canal in its early days. The HO scale layout is one of the largest in the nation.