This week, high temps mostly in 40s, with 54 on Saturday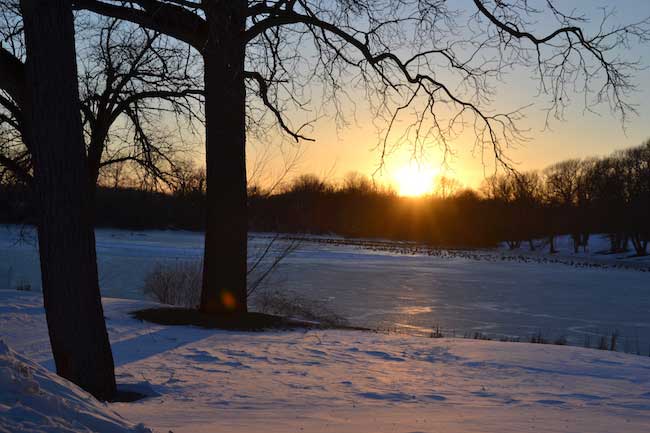 Photos by Tom Rivers
LYNDONVILLE – The sunset is pictured on Johnson Creek near the Lyndonville dam on Thursday evening.
After a tough week of winter weather, with about two feet of snow dumped on Orleans County, the temperatures will be on the rise this week.
The highs in Orleans County for the week, according to the National Weather Service in Buffalo, include 42 on Monday, 44 on Tuesday, 25 on Wednesday, 40 on Thursday, 50 on Friday and 54 on Saturday.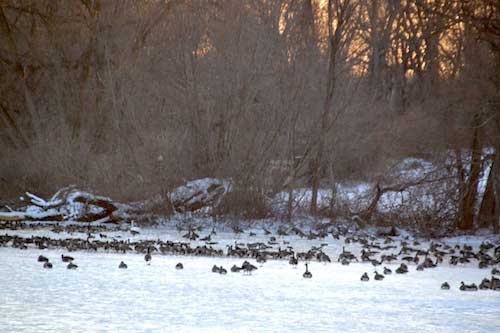 Many geese and at least swan were hanging out on Johnson Creek last Thursday.