'This is crazy' as ice encrusts the county
No widespread power outages so far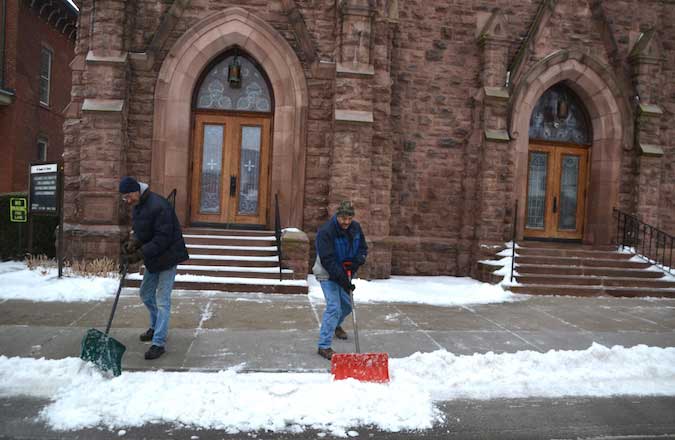 Photos by Tom Rivers
ALBION – Keith Merchant, left, and Tony Navarra, both part of the Buildings and Grounds crew for Holy Family Parish, shovel ice off the sidewalk in front of the Albion church this morning. Most of the churches are closed today.
"This is crazy," Navarra said about the blast of winter weather.
He is retiring in June after leading the parish's Building and Grounds Department.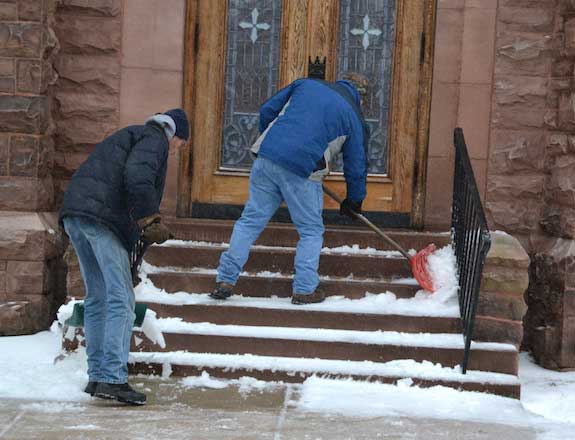 An ice storm warning remain in effect for the county until 2 p.m. Orleans County Sheriff Randy Bower also has issued a travel advisory urging extra caution from drivers until this afternoon.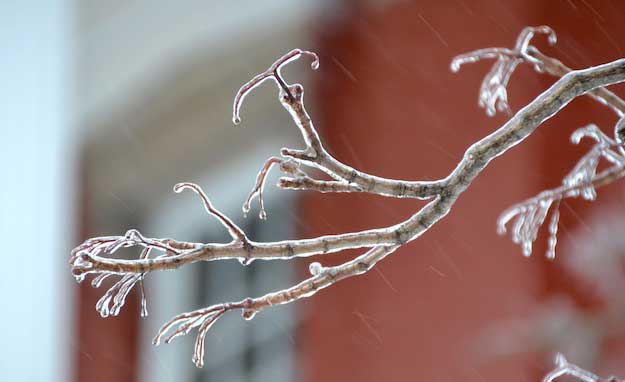 Many of the trees at Courthouse Square in Albion are coated in ice.
There doesn't seem to be too much damage from the storm. There aren't widespread power outages. There are 83 National Grid customers without electricity in Orleans County and they are estimated to be restored by 11 a.m., according to the power company.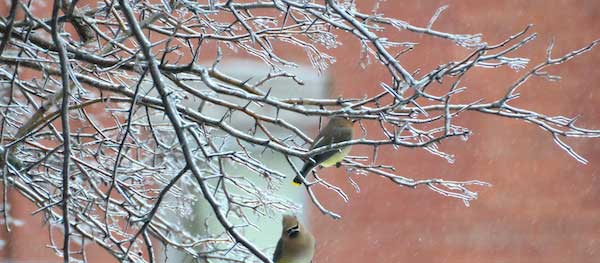 Even these birds by the Post Office in Albion are wondering what happened to spring.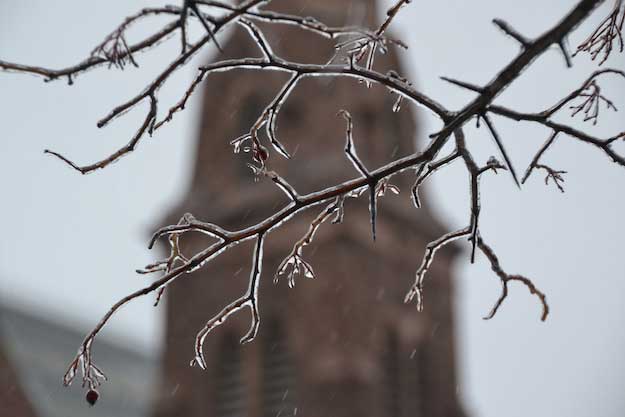 The Presbyterian Church in Albion is pictured in the background of this photo.