Third new mural being painted in Medina
Chuck Tingley shows a traveler with a message, 'Fake It Til You Make It!'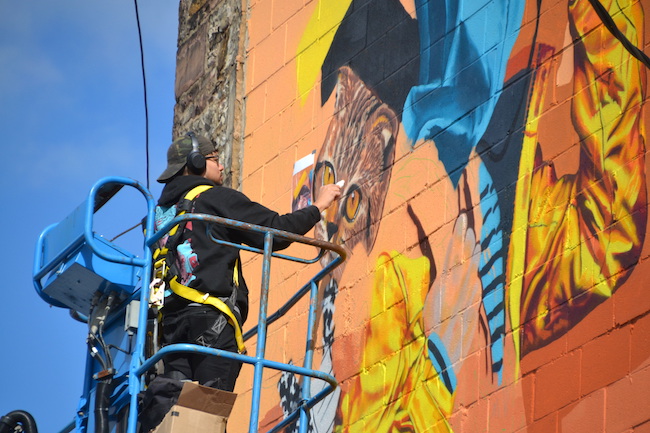 Photos by Tom Rivers
MEDINA – Chuck Tingley of Buffalo works a mural today on the back of 410 Main St. This is the third new mural in Medina to be painted since July near Proctor Place, a one-way street a block from Main Street.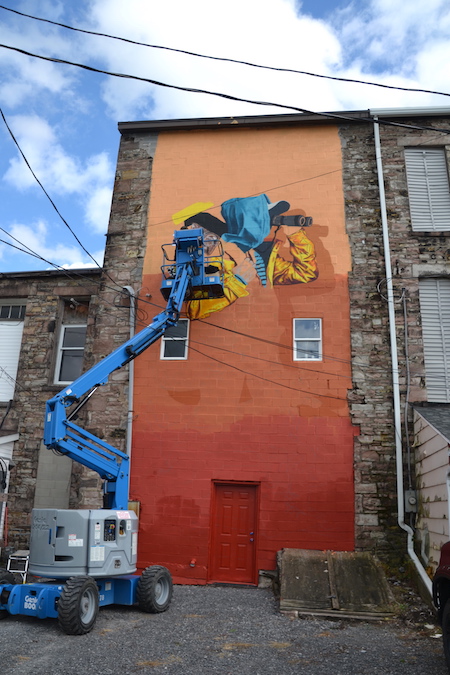 Tingley painted the back cinder block wall of a building in bright colors. The mural – "Fake It Til You Make It!" – sends a message of the importance of self-confidence in relation to the pursuit of one's dreams.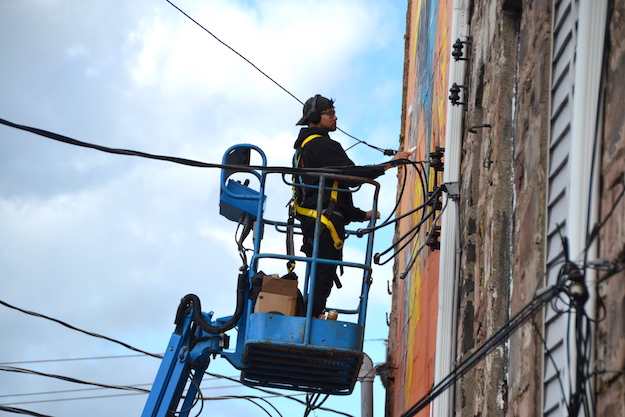 Tingley was up high in a lift working on the mural today. He was hired by the Form Foundation, which coordinated the new murals.
A fourth mural also has started with floral patterns. Right now the primer is on for a design with local, native species of pollinator flowers. That one by Chris Piontkowski will be at 428-436 Main Street on the opposite wall of the "Canalligator" mural. Chris Piontkowski has proposed this design using local, native species of pollinator flowers.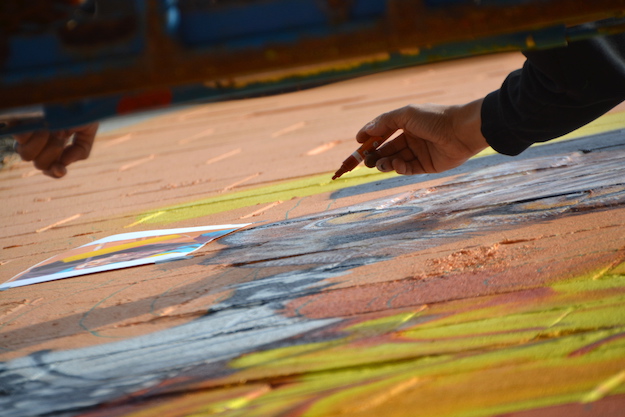 Tingley adds details to the cat's face. This is looking up from the ground to Tingley, who was in a lift.
Tim Hungerford, one of the leaders of the Form Foundation, said he is pleased to see the murals become a reality and how the public has been so receptive.
"It has been incredibly rewarding and fun watching it all come to fruition," he said today.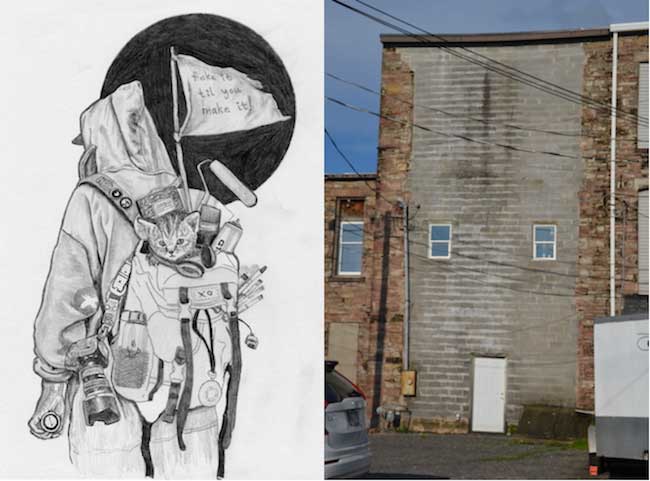 This is the sketch Tingley made for the mural and the this is how the wall looked before it was painted.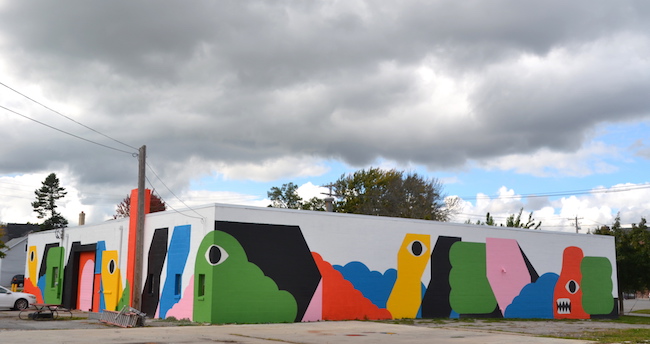 Julian Montague, an artist from Buffalo, has completed this mural on two walls of a building at the corner of Pearl Street and West Avenue. The site is being used as a gym.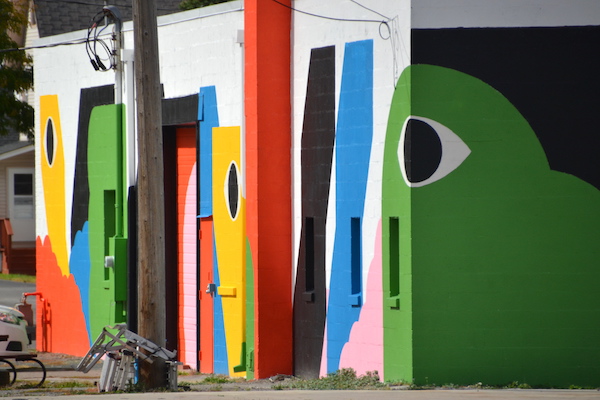 Montague added these geometric characters to the two walls that are 14 feet high and 80 feet long.