Theresa Karlak remembered at benefit on her 19th birthday
Candle lighting at Maison Albion pays tribute to young woman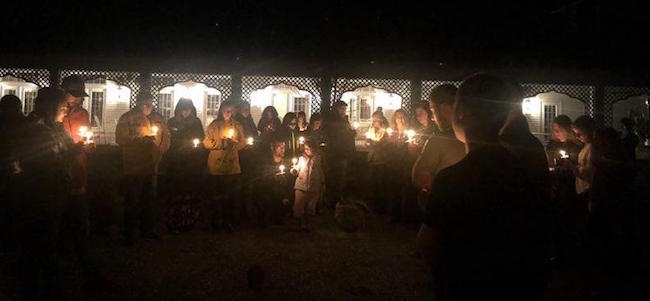 Photos courtesy of Faye Conley
ALBION – People light candles outside Maison Albion this evening in a tribute to Theresa Karlak on what would have been her 19th birthday.
Theresa was tragically killed after being struck by a vehicle while she was walking on New Year's Day in Eagle Harbor.
Theresa was home-schooled and one of 10 children in her family.
Her mother, Janece Karlak, said the community's response since the accident has been overwhelming. Her daughter was a popular employee at Tim Hortons and that restaurant sold 3,500 as a fundraiser for Theresa's family on Jan. 4-5.
"We didn't realize how much everyone loved her," Janece said this evening during the benefit at Maison Albion. "Having so many people say such nice things about her has helped make it a little better."
Janece said Theresa loved going to work at Tim Hortons, even the very early morning shift at 3:30 a.m.
Sarah Karlak, Theresa's sister, said the family appreciates that "people care so much."
She said her sister is deeply missed.
"She was a hard worker and a very friendly person," Sarah said.
Theresa loved cats and wanted to be a veterinarian, her sister said. Theresa also loved the Japanese culture and its emphasis on kindness. She wanted to travel to Japan to experience the culture up close.
The family thanked Cole and Kerri Glover, owners of Maison Albion, for putting on the event on Tuesday.
"It was definitely a blessing and hugely comforting to know she hasn't been forgotten and she had such a positive impact on the community," Sarah said. "We were definitely overwhelmed by the amount of people who showed up throughout the day and businesses who donated baskets."
"It brought tears in our eyes when everyone went out in the cold for the candle-lighting ceremony at the end of the day," Sarah Karlak said. "It means so much to know that everyone came out to help us remember Theresa in this way."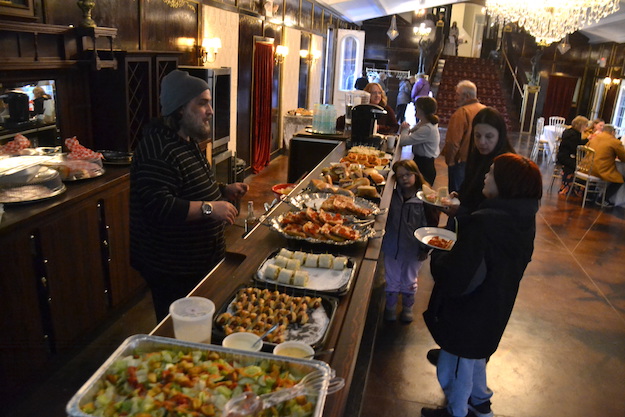 Photos by Tom Rivers
Nick Russo (left), a Maison Albion employee, helps serve food and beverages during the benefit.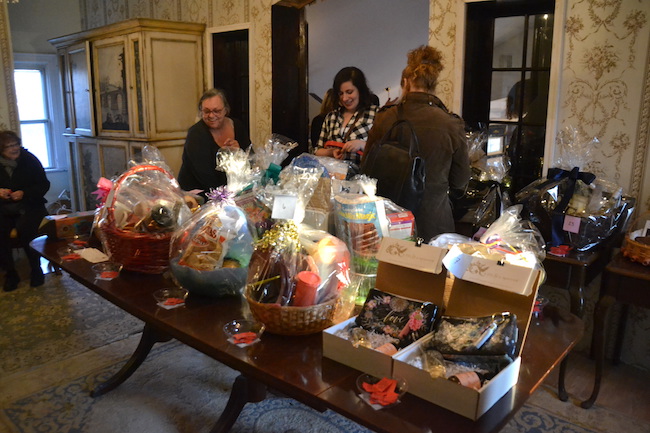 There were 27 gift baskets up for raffle.
The benefit raised nearly $3,000 for the Karlak family with 19 percent of those proceeds to be donated to a local animal shelter on Theresa's behalf.