Theater returns to Albion stage with The Best Christmas Pageant Ever: The Musical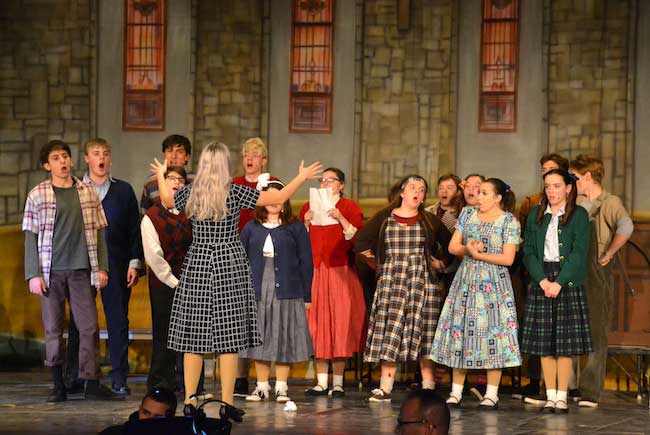 Photos by Tom Rivers
ALBION – The Albion High School drama program kicks off a new season today and Saturday with the performance of "The Best Christmas Pageant Ever: The Musical."
Emma Tower portrays Grace Bradley, who is tasked with leading a church Christmas pageant. It is a daunting challenge due to the presence of six unruly children from the Herdman family.
Show times are 7 p.m. today at the Albion Middle School, and noon and 7 p.m. on Saturday. Tickets are available at the door.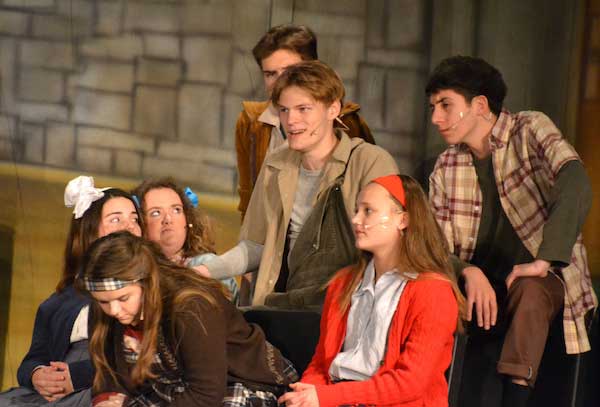 Enoch Martin, center, plays Ralph Herdman, the oldest of the Herdsman kids. They enter the church looking for dessert and decide to try out for the Christmas pageant, wanting all of the lead roles.
The church kids aren't too happy about sharing the stage with the Herdmans.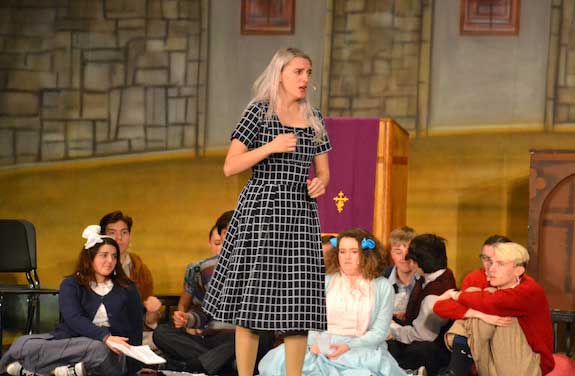 Emma Tower is frazzled trying to put together the Christmas pageant.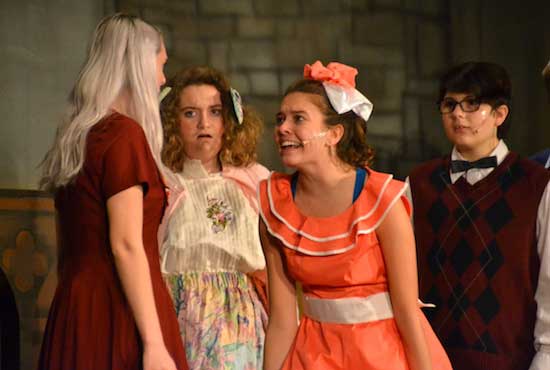 Kate Krieger plays Alice Wendleken, a know-it-all who is upset the Herdmans are in the pageant.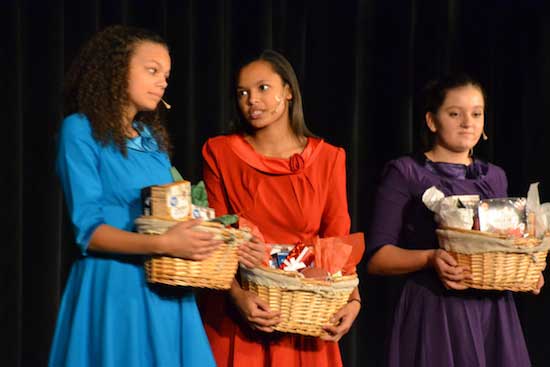 Sophia Zambito, Arella Ives and Emily Mergler play three sassy ladies in the show.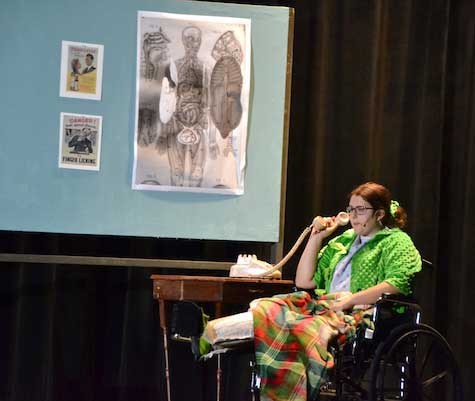 Aubrey Boyer is Helen Armstrong, who usually leads the pageants but is sidelined due to a broken leg. That forces Grace to step in to direct the show.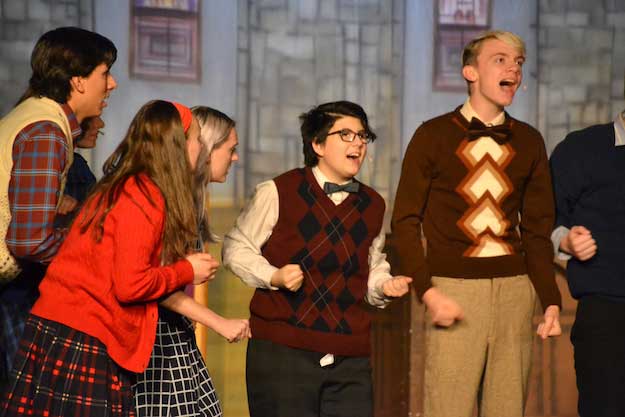 Nick Rodriguez (center) is Teddi Shoemaker, a kid who asks too many questions, and Zach Kilner (right) is Elmer Hopkins, a preacher's kid who needs to behave and be nice.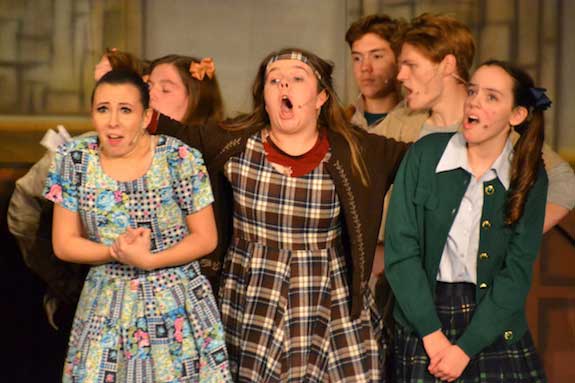 Hannah VanEpps (center) plays Imogene Herdman, the leader of the siblings. She is loud, bossy and crafty. She is shown with Kaylyn Holman (left) who is Luella McKlusky, and Annalise Steier, who is Betsy Cathcart.
The Herdmans rejuvenate the Christmas story with their energy and unexpected sincerity.
Gary Simboli and Kathy Winans are directors of the show. Simboli said the musical has a message of not judging people based on how they look or their circumstances.