Teen injured in ATV accident making progress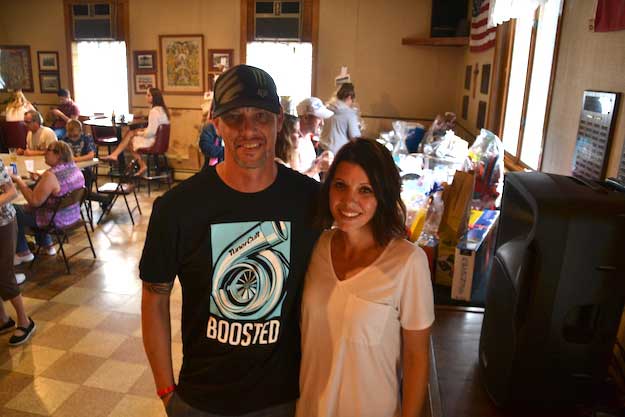 Photo by Tom Rivers
Robert and Angela Vercruysse, parents of Payten Vercruysse, are pictured at St. Mary's Athletic Club this evening for a spaghetti dinner and basket raffle.
Payten, 16, was seriously injured in a ATV accident on June 11. He suffered a severe brain injury, broken collar bone and a broken forearm.
Payten was in a medically induced coma for three weeks. He woke up two weeks ago and is talking and making progress with physical therapy.
"There has been a big turnaround the past two weeks," his mother said.
Payten is at the Golisano Neuro Rehab Center in Rochester.
The family appreciated the big turnout for the dinner today at St. Mary's, and the community support and concern the past five weeks.
"It has been incredibly humbling," Angela Vercruysse said. "We are incredibly thankful for the outpouring of support."