Teen finds gun sticking out of mud in Erie Canal in Albion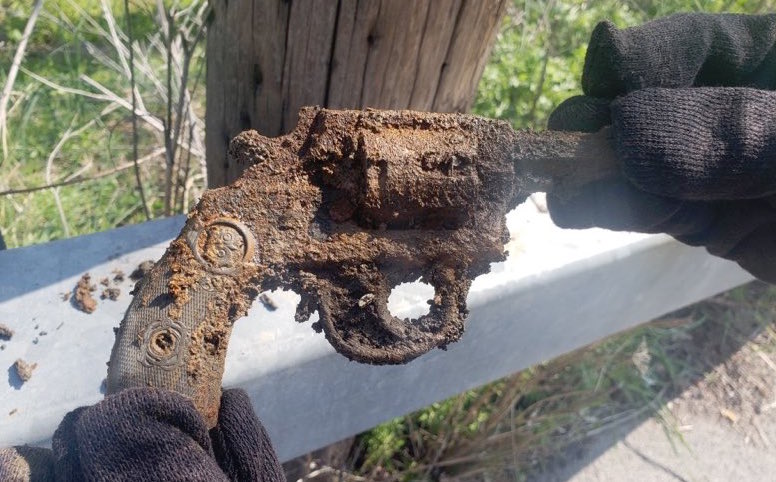 Provided photo
ALBION – A 16-year-old found this gun sticking partly out of the mud in the Erie Canal this morning during the Canal Clean Sweep. The gun was almost directly underneath the Ingersoll Street lift bridge. It was slightly to the east of the bridge.
Hunter Hering was out with his mother, Statira Holtfoth, on the annual Canal Clean Sweep, where volunteers pick up trash along the canal.
Hunter saw the handle of the gun with the rest buried in the bottom of the canal. He went down to get it, and then his mother called the police.
The Albion Police Department will clean the gun and try to find a serial number, Lt. David Mogle said. If that number can't be found, Mogle said the gun will be turned over to a lab to see if it can find an identifying number.
Mogle said it appears the gun had been in the canal for a while, probably 10 to 20 years.
"It could have been used in a robbery or crime and thrown in there," Mogle said.