Teddy Bears get lots of TLC at Medina hospital
Teddy Bear Clinic has expanded to all districts in the county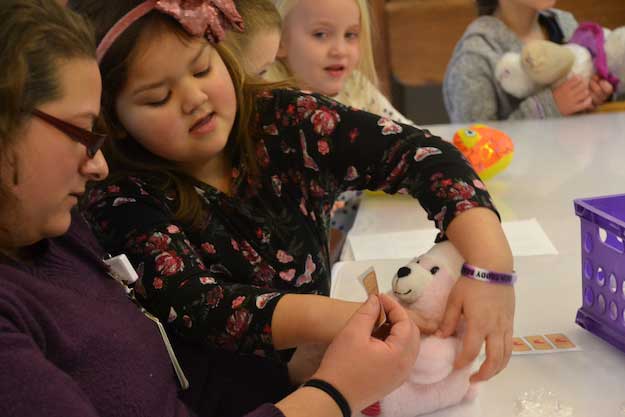 Photos by Tom Rivers
MEDINA – Joanna Miller, left, puts a Band-Aid on this Albion kindergartener's Teddy Bear. Medina Memorial Hospital hosted four kindergarten classes from Albion today for the Teddy Bear and Doll Clinic.
Students brought along stuffed animals and visited different stations at the hospital. Medina Memorial hopes the event will help children to feel more comfortable if they ever need to go to the hospital.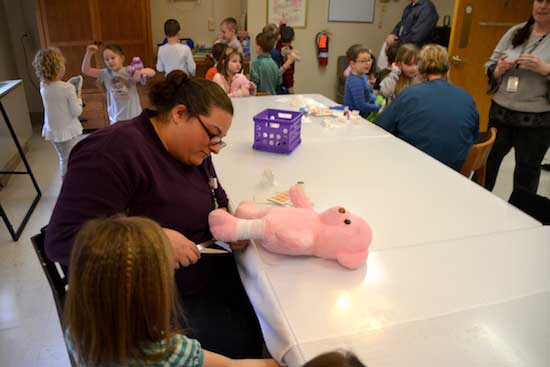 Joanna Miller puts a bandage on this Teddy Bear's leg. Miller works as the risk management director for Orleans Community Health, parent organization of the hospital.
The students were asked how their stuffed animals were injured, and most of the kids said the Teddy Bears were jumping on the bed and fell off and broke a leg.
Miller urged the kids to keep the stuffed animals' limbs elevated and give them lots of rest and relaxation while recovering from the injuries.
Miller also had a few requests for flu shots.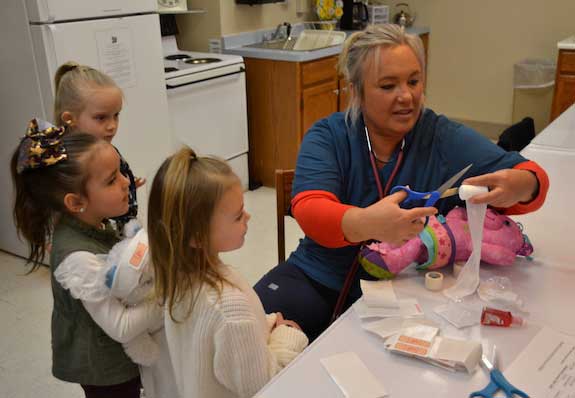 Nicole Helsdon tends to the needs of this Teddy Bear. Helsdon works as an office manager. She got to be a nurse for the stuffed animals that needed care.
All five school districts in the county – Albion, Holley, Kendall, Lyndonville and Medina – attend the Teddy Bear Clinic and nearby Elba also brings students to help familiarize them with a hospital.
The students also hear from a pharmacist, see the X-Ray machine and learn about good nutrition.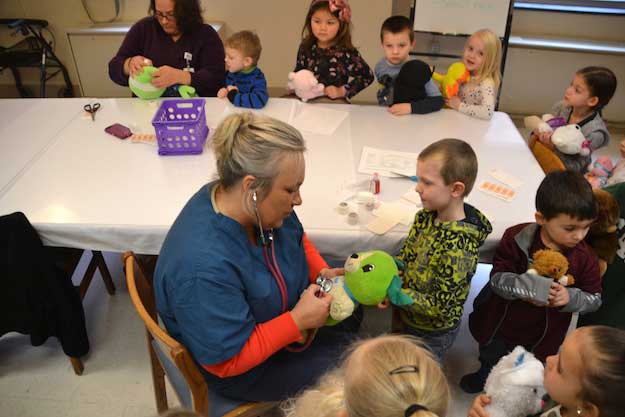 Nicole Helsdon checks the vital signs on this stuffed animal.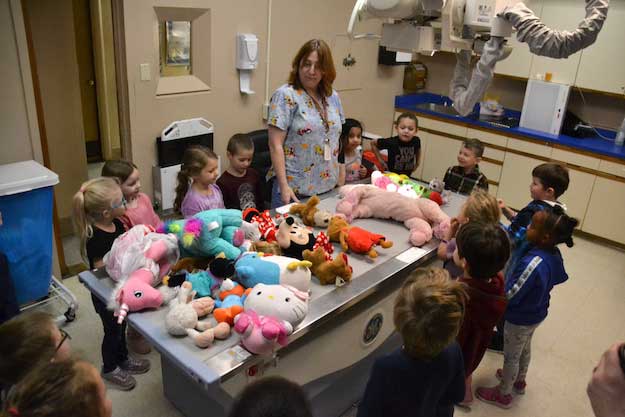 Students in Mrs. Lang's kindergarten class at Albion put their stuffed animals on the X-Ray table.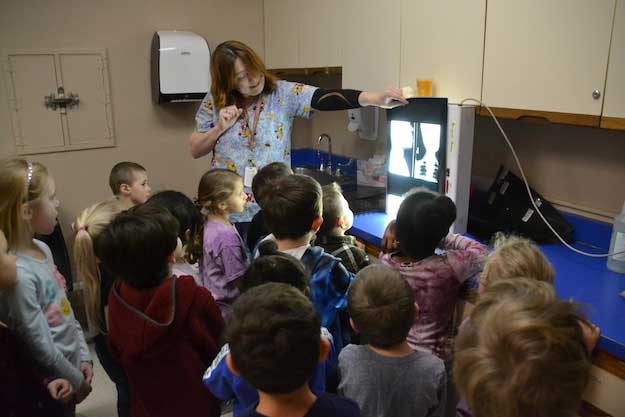 Erica Chutko, an X-Ray technician and manager of the radiology department, shows the students an X-Ray. She showed them another X-Ray where a child had swallowed a small dinosaur toy.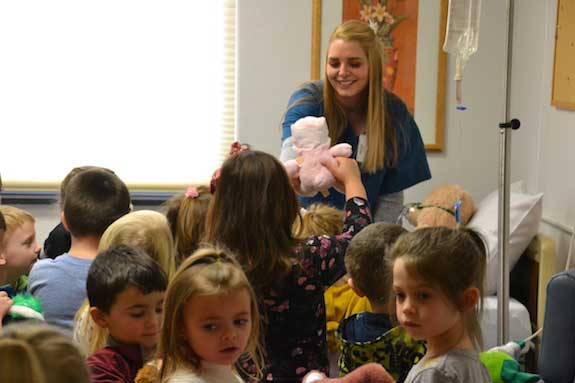 Nicci Moore, a social worker at the hospital, greets these students.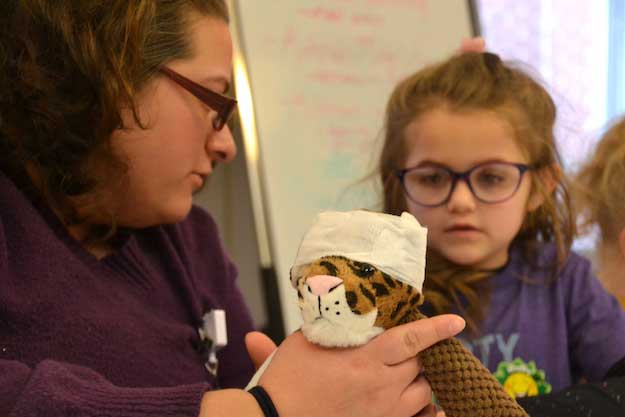 Joanna Miller was busy putting bandages and Band-Aids on the wounded stuffed animals.