Tasty Treats at Hoag Library help raise money for new sign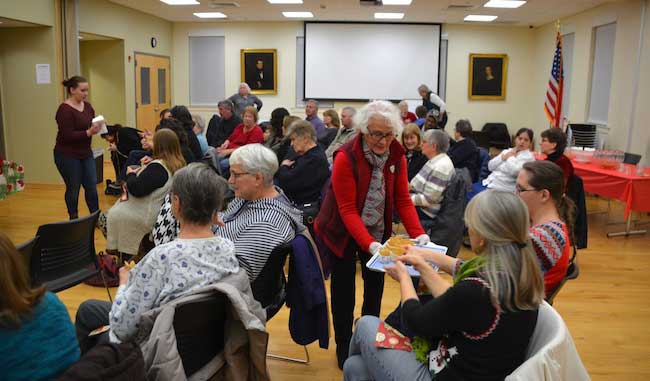 Photos by Tom Rivers
ALBION – Mary Anne Braunbach, president of the Friends of Hoag Library, serves chips in a spinach artichoke dip on Thursday evening during the Tasty Treats event at Hoag Library.
The popular fundraiser supports the library, including a new sign and flagpole that will be installed over the winter. That sign will have electronic messages to promote programs at the library. A state library construction grant for $47,000 will cover half of the cost.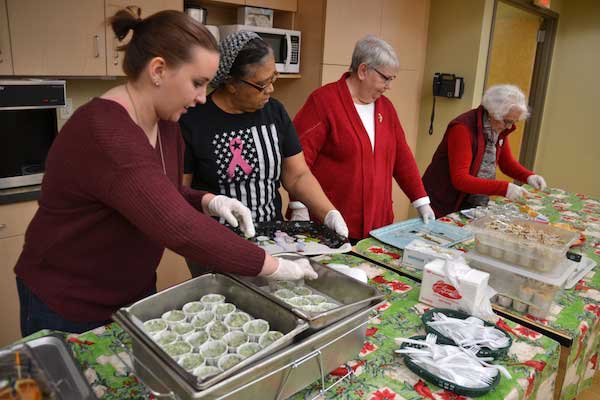 Corinne Johnson, assistant manager at 39 Problems in Albion, serves some of the tasty treats prepared by the Albion restaurant, which is owned by her parents, Adam and Tina Johnson. 39 Problems prepared the spinach artichoke dip, sliders with smoked prime rib, and peanut butter pie.
Johnson, left, is joined by Gloria Nauden, Eileen Allen and Mary Anne Braunbach in serving the food.
The event included several raffles with many of the items and gift certificates donated by local businesses.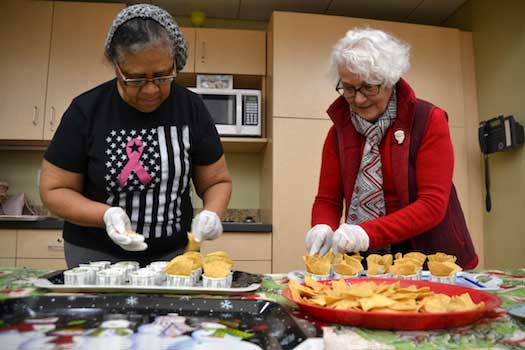 Gloria Nauden and Mary Anne Braunbach get the chips and dip ready for the crowd.