Take a walk on the wild side at the refuge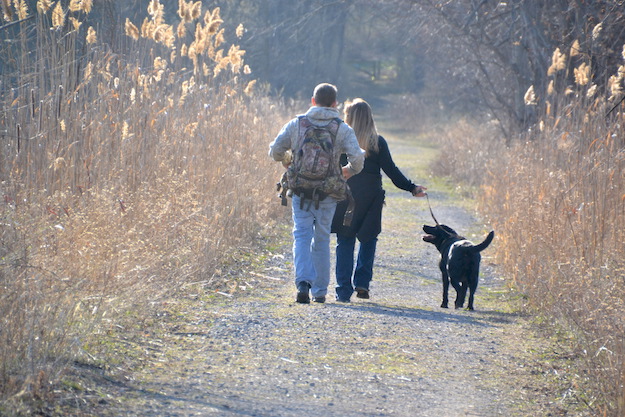 Photos by Tom Rivers
SHELBY – These two people walk their dog on the 1.2-mile Onondaga Nature Trail at the Iroquois National Wildlife Refuge on Sunday evening.
There were many people out last evening enjoying the nature scenes and hoping to see an owl, bald eagle and other wildlife.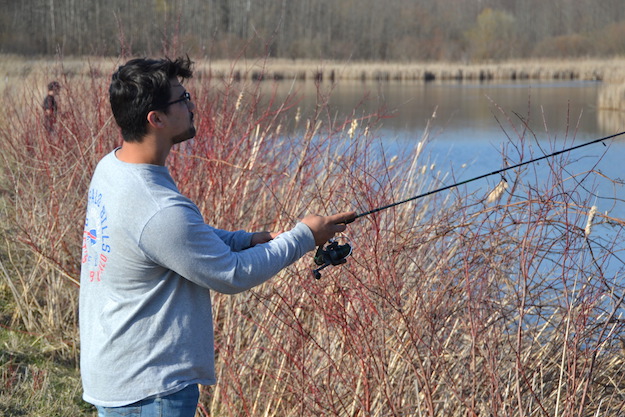 Elias Eaton, 22, of Middleport fishes for bass and pike at the Ringneck Marsh Overlook along Sour Springs Road. He hadn't caught any yet when this photo was taken after 5 p.m. but he said some of his friends had better luck.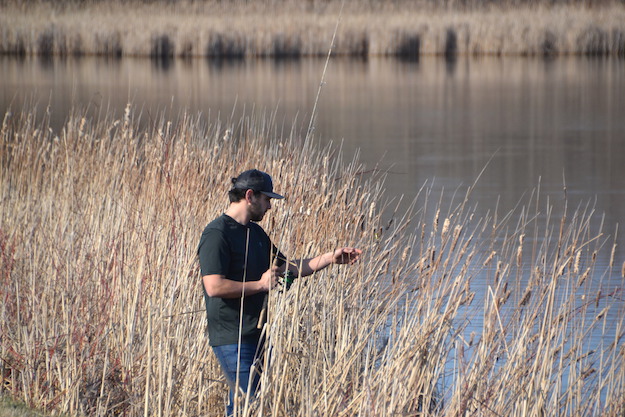 This angler was among several trying to catch a fish at the refuge.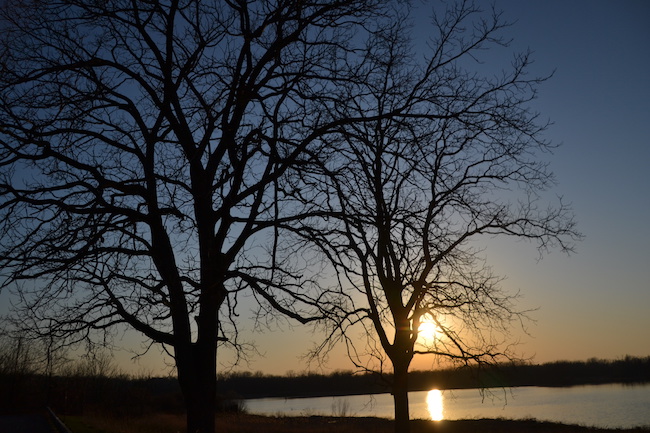 The Ringneck Marsh, approaching from the north, is a popular spot for watching migrating geese.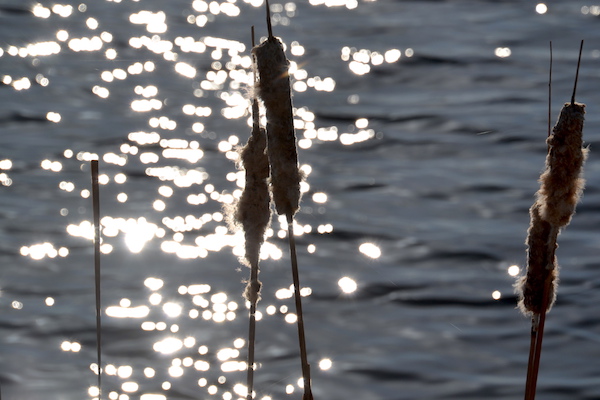 These cattails are near the shore of the Ringneck Marsh by Sour Springs Road.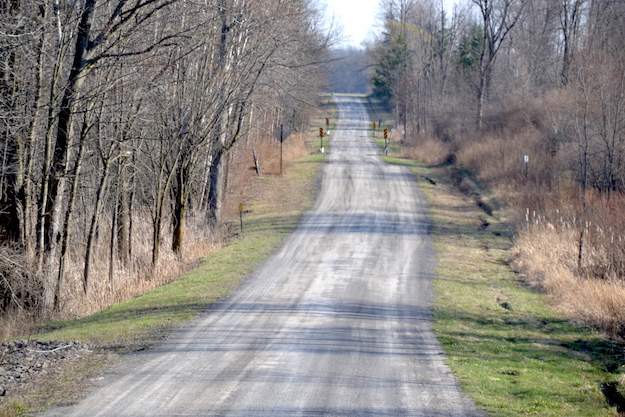 To reach the Onondaga Nature Trail go from the parking lot on Sour Springs Road and follow follow the dirt and gravel road. The trail is named for one of the five original tribes of the Iroquois Federation. This spot is near the Iroquois Job Corps, about a half mile from Route 63.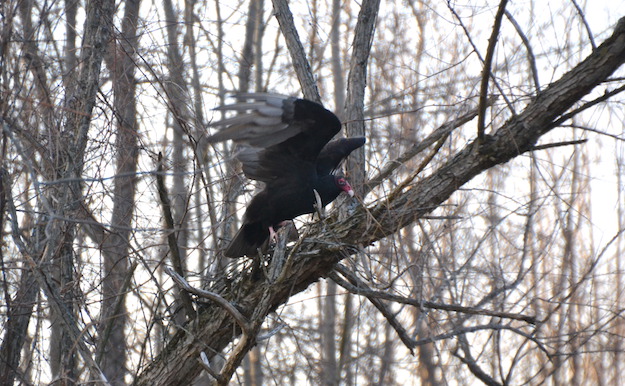 This bird which I think is a vulture was perched above the dirt road near the trail.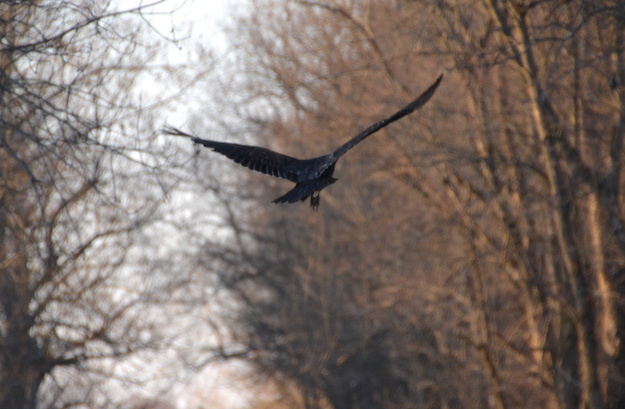 The bird took off when walkers got too close.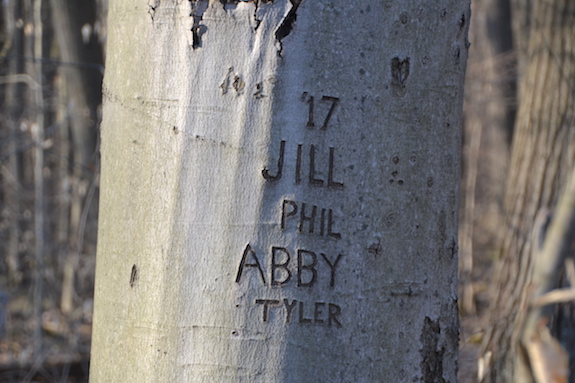 This tree bears the markings of four names of people who visited the trail in 2017.