Take a closer look at the grand champion float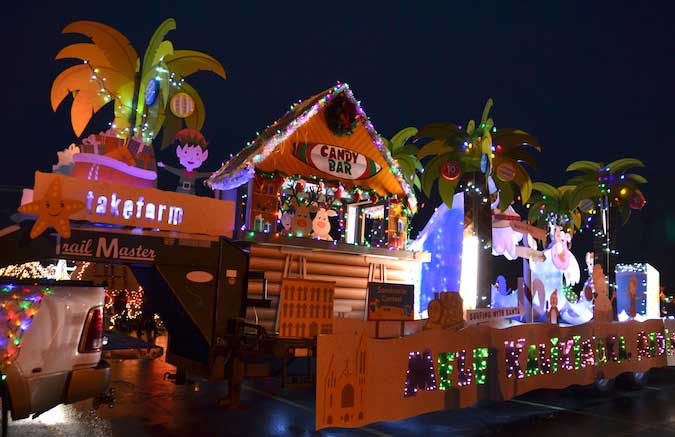 Photos by Tom Rivers
MEDINA – Takeform Architectural Graphics defended its title as the grand champion in Medina's Parade of Lights on Saturday.
The company won the $1,000 top prize in the 10th annual parade that included 45 entries.
Takeform created a Tropical Christmas themed float with Santa on a surf board riding a giant wave. The float also includes a candy bar instead of a tiki bar, palm trees and many other Christmas characters wearing Hawaiian shirts and shorts.
The float passes by in about a minute on the parade route, making it difficult to appreciate all the details.
These photos show some of the features on the float.