Swing dancers close out first year at Bent's, with more Lindy set for 2023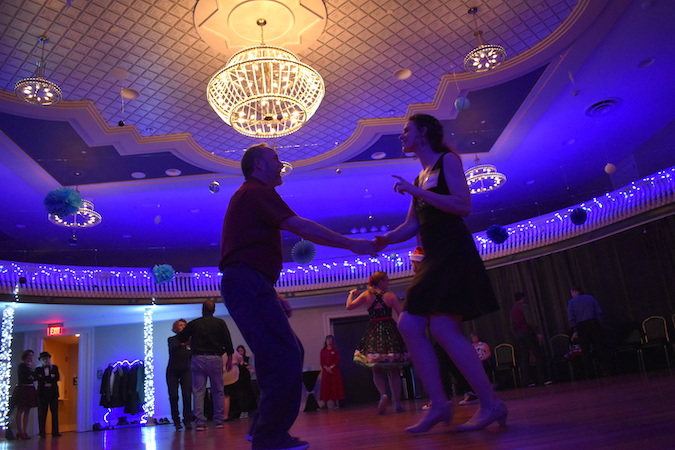 Photos by Tom Rivers
MEDINA – People danced to the Lindy Hop this evening at the Bent's Opera House in Medina. Maggie Hallifax of Lockport, right, was one of the instructors for the evening.
There was a free hour-long class from 6:30 to 7:30, followed by more dancing from 7:30 to 10 p.m.
This was the fifth event as part of the new Medina Lindy in the Village. Tonight's class and dance featured a "Cool Yule" theme with many holiday decorations.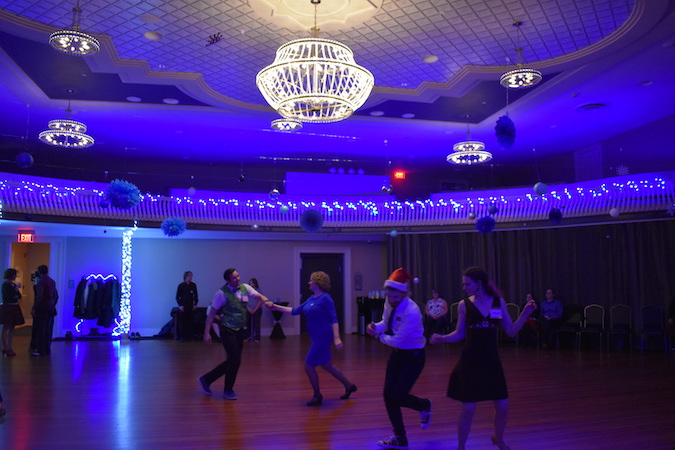 Phil Berry and his wife Julie, the couple at left, are among the leaders of the Medina Lindy program.
There were about 25 people dancing early in this evening's program. They braved icy weather to be there.
The program has been popular since it started with the first event on Aug. 18, drawing 85 dancers the first time.
"It can be really intimidating to come out and try to learn something like this," Phil Berry told the group learning to dance in the first hour.
But he said the dance in either a 6-count or 8-count is fairly easy to pick up, and it's OK to make mistakes.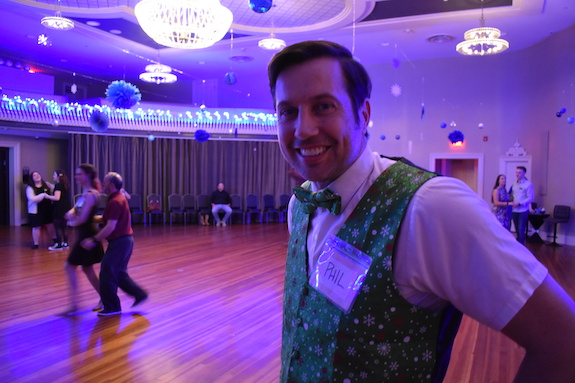 Phil Berry is an instructor at Medina Lindy and the main organizer of the program. He has been doing the Lindy dance for about four years and he said it has made a big difference in his life.
"It made it possible for me to see life as a series of making mistakes and growing together and doing it joyfully," he said.
He urged people from all skill levels to give the dance a try. He estimates after four lessons most people can be good Lindy dancers.
He believed Medina Lindy would be popular with Bent's offering the only swing dancing between Rochester and Buffalo.
He is still amazed that 85 came on the first night on Aug.18, and many have continued despite bad weather in December.
He thanked Roger and Heather Hungerford for making the third floor of Bent's available for Medina Lindy.
"Bent's wanted to use this space to give back to the community," Berry said.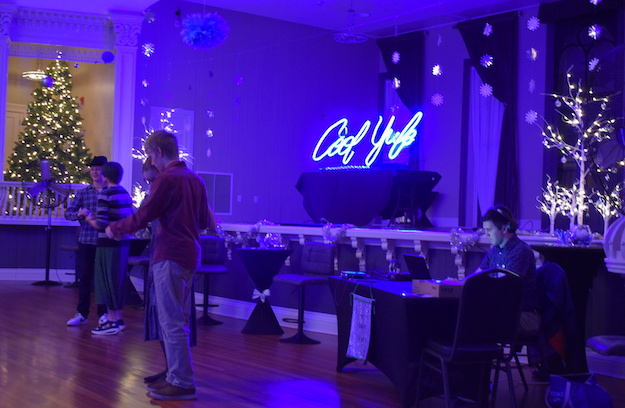 DJ Tommy Sprinkles from Swing Buffalo played many holiday jazz tunes during this evening's "Cool Yule" program.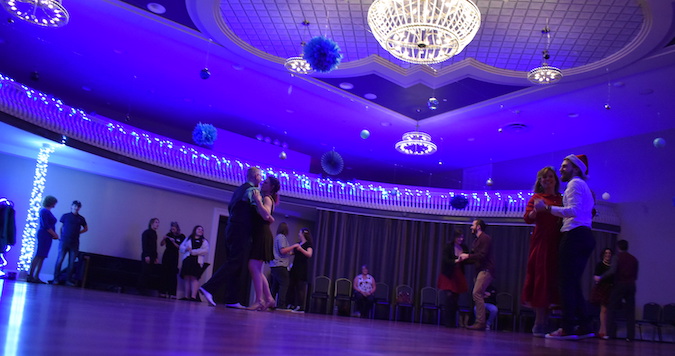 The next class and dance is scheduled for Jan. 19, beginning at 6:30 p.m. The dancing from 7:30 to 10 p.m. is $8. Dancers don't need to bring a partner to participate.