Swanger gets sendoff after 30 years as Clarendon highway superintendent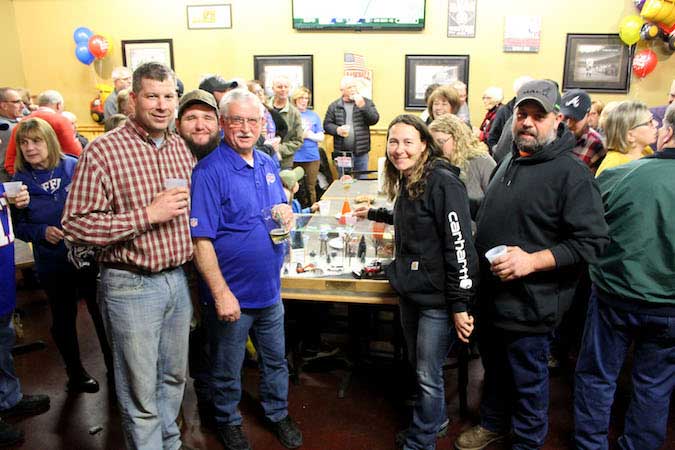 Provided photos
BROCKPORT – Larry Swanger, in blue shirt, was given a  surprise party on Saturday at the Tap Room in Brockport for his 30-year career as Clarendon highway superintendent. Swanger retired on Dec. 31.
His wife Brenda planned the party, which was attended by about 75 people. Swanger is pictured with Highway Department employees – Eric Collyer, Danny Scroger, Larry Swanger, Jamie Steffen and Pete Surowy.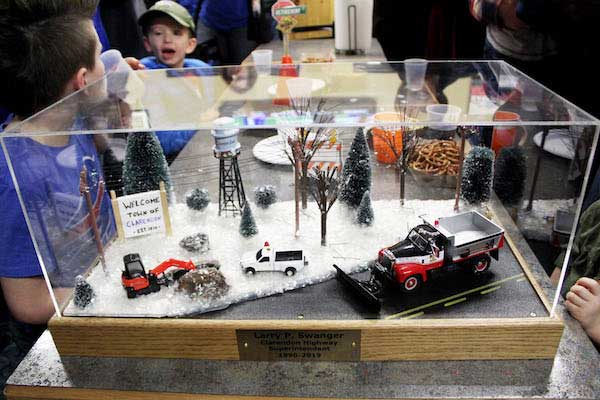 The highway crew made Swanger this diorama, which includes the Clarendon water tank. That was built in 1998. The town did a major expansion of public water lines during Swanger's tenure.
---
You're here checking the site, so you know: Orleans Hub is a vital resource for our community. Day in and day out, we share information and insights that matter to those who live and work in the towns, villages and hamlets of our county. Local advertisers help make the Hub possible, and so can you.

Donate today to keep Orleans Hub healthy and accessible to all. Thank you!
---