Super Cruise draws crowd to downtown Albion
Event raises $1K for Warrior House in Shelby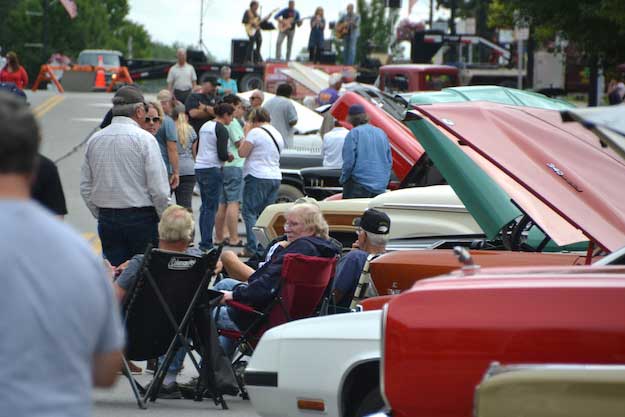 Photos by Tom Rivers
ALBION – The Albion Canalside Super Cruise drew a crowd to downtown Albion on Saturday. A section of the street was blocked off to traffic for a car show that included about 75 vehicles.
The event was also a fundraiser for the Warrior House and raised $1,000 for the organization that provides a hunting retreat in Shelby to veterans and their families.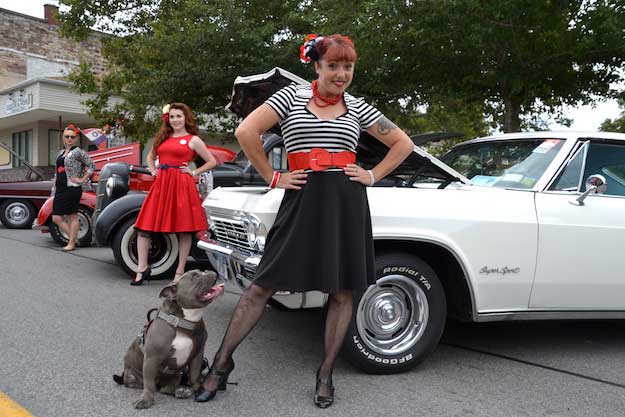 Three members of a Pin Ups for a Cause attended the event and sold 50/50 raffle tickets and met members of the public. Kimmy-Sue (Kim Cich) of Cowlesville in Wyoming County, right, is the national founder of Pin Ups for a Cause. She is pictured with Baloo, the group's popular bulldog mascot. Catherine Fox of Albion, center, and Jessica Carlson of Arcade also are members of the group which has about 50 members in Western New York. They attend about 200 events a year to help raise money for veterans' causes.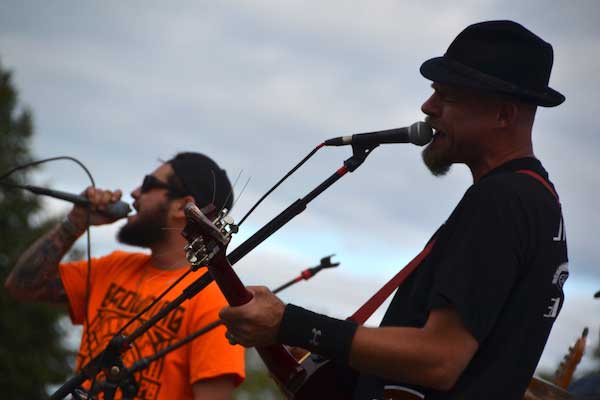 Anthony Disanferdinando, left, and Thomas Harrington perform with the band, Veterans of Bad Presidents.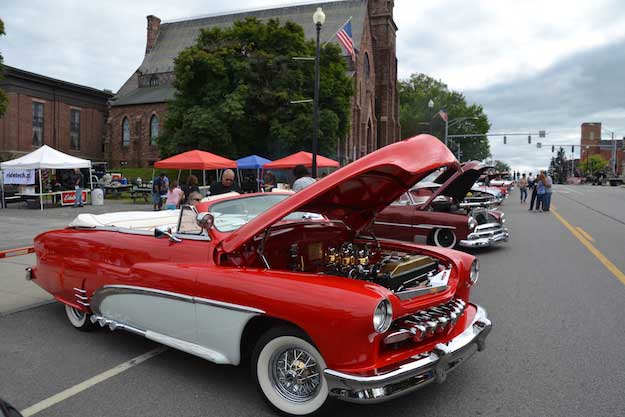 A 1951 Mercury Convertible owned by Lorrie and Kevin Hafner was among the cars on display in the Super Cruise.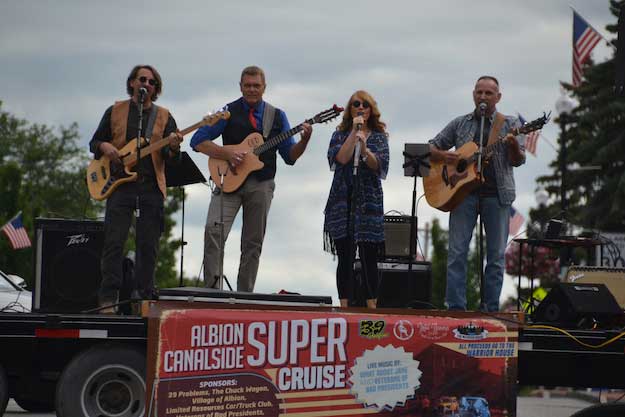 What About Jane also performed from a trailer in front of the Main Street and State Street intersection. The band includes, from left: Tom Smith, Jan Erakare, Ronda Smith and Gary Smith.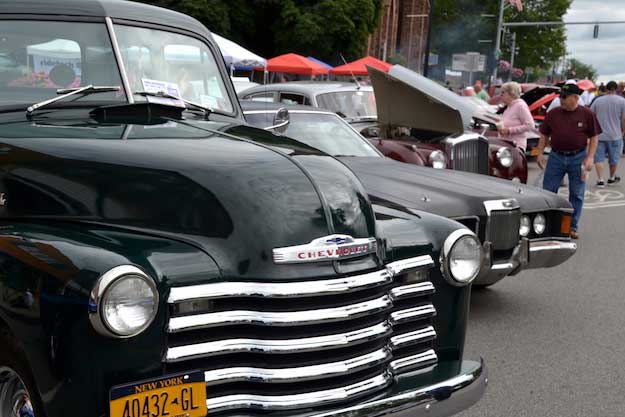 The 1952 Chevrolet is owned by Eleni Dudley.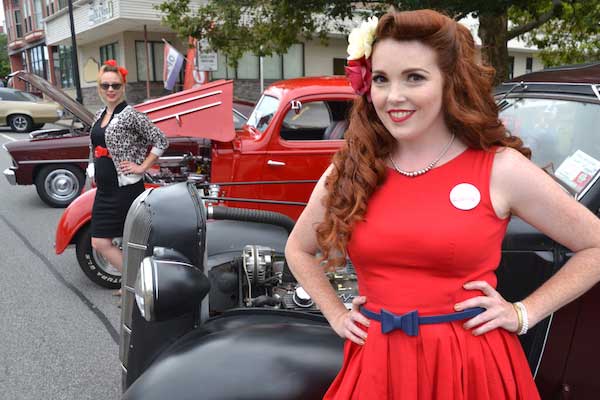 Pin Ups for a Cause members Catherine Fox, right, and Jessica Carlson said they like the vintage clothing styles from the 1940s and '50s, and also are happy to volunteer with the organization that assists veterans.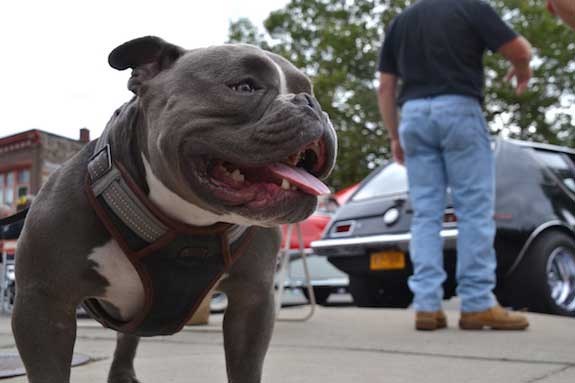 Baloo, a rescue dog with a back leg amputated, was a friendly greeter at the Super Cruise. Baloo has his own Facebook page.