Super Cruise brings classic car lovers to downtown Medina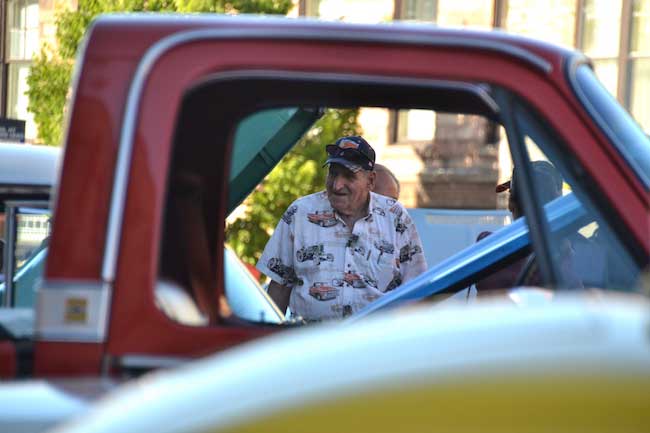 Photos by Tom Rivers
MEDINA – Richard Cichocki of Medina looks over some of the classic cars and trucks on display in downtown Medina on Wednesday evening during the annual Super Cruise.
A section of Main Street, north of Center Street, was blocked off in the annual event, which usually draws about 250 to 300 cars for the show.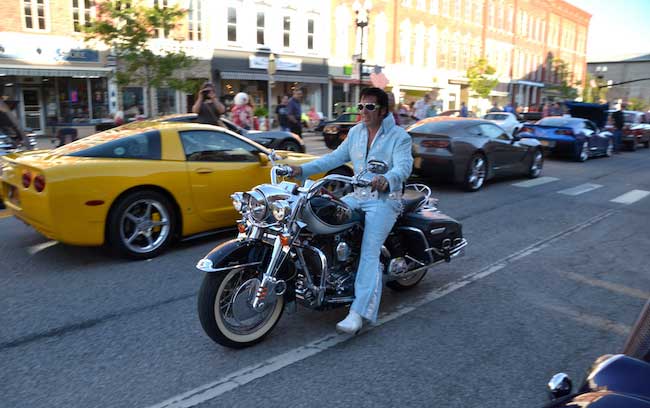 Terry Buchwald, an Elvis Presley impersonator for about 30 years, arrives in downtown Medina on a motorcycle (with a license plate, "ELVIS"). Buchwald performed for two hours on a stage.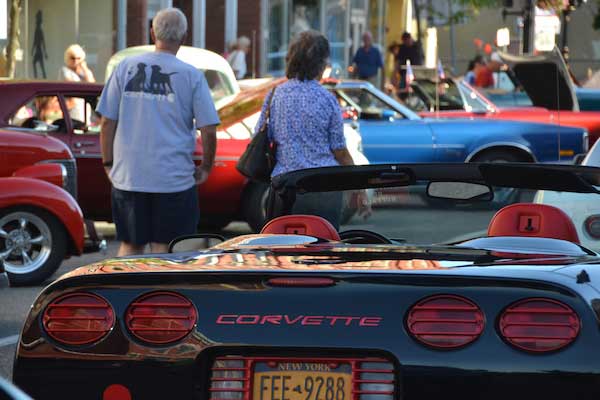 A Corvette joins many other snazzy cars on Main Street on a sunny evening.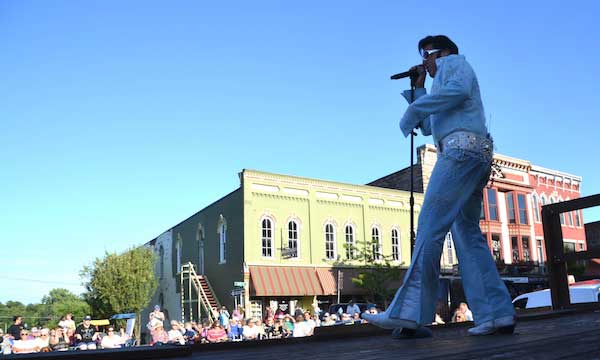 Terry Buchwald has been performing at the Super Cruise in Medina for about 20 years. The Super Cruise is a fundraiser for the Orleans County United Way.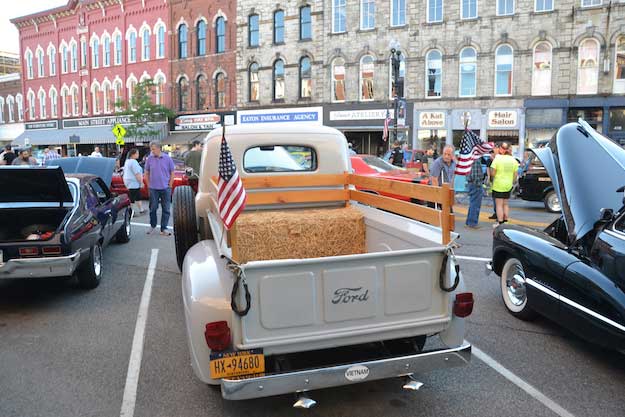 There were many classic cars and trucks on display on Main Street, including this 1950 Ford.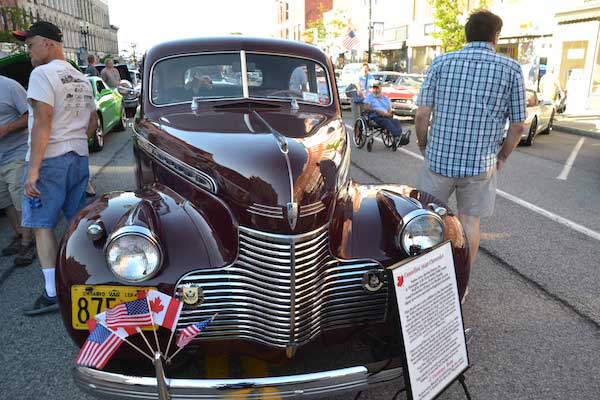 The "Canadian 1940 Chevrolet" is a special deluxe 2-door Town Sedan. There were 27,270 built in Oshawa, Ontario, Canada with many exported to England and Australia.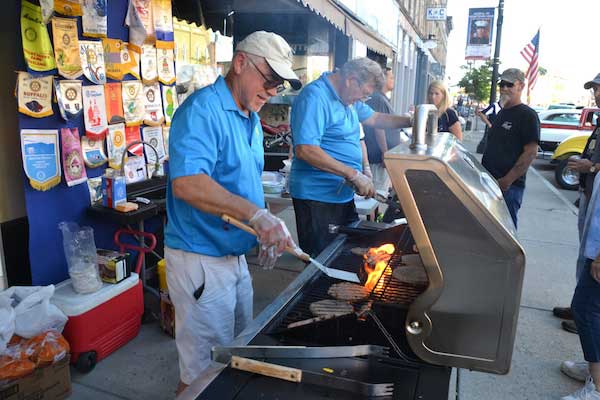 The Medina Rotary Club served up hot dogs, hamburgers and beverages. Bill Bixler, left, and Gary Lawton are working the grill for the Rotary Club.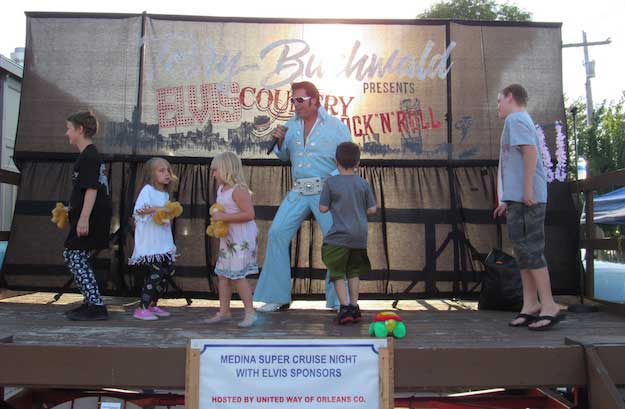 Photos by Ginny Kropf: Elvis impersonator Terry Buchwald performs with children from the audience during Super Cruise on Main Street.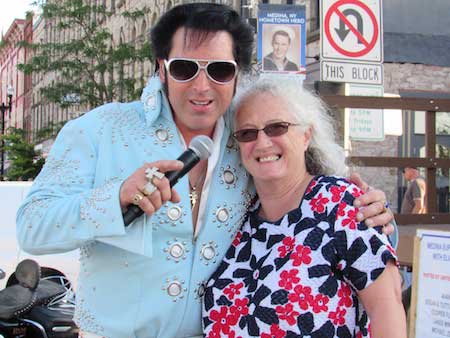 Elvis fan Lee Smith of Lyndonville gets a hug from Terry Buchwald during Medina's Super Cruise Wednesday night. The event marked the end of weekly summer cruise-ins in Medina.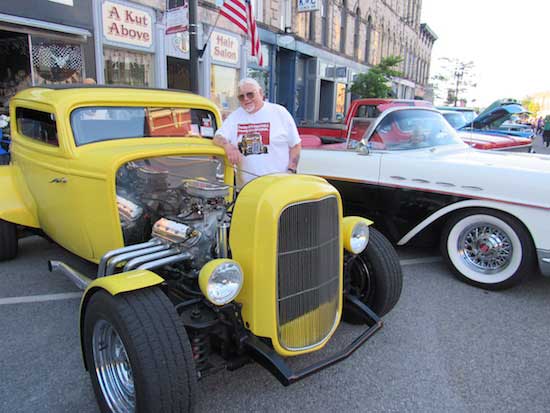 Tinker Young of Lyndonville poses with his 1932 Ford Deuce coupe he restored. He said it is a replica graffiti car. Behind him is a 1957 Buick Super convertible owned by Carmen and Janice Strianese of Medina. He bought the car six years ago from a fairgrounds in Illinois, where it was used as a pace car on their race track. These vehicles were among more than 200 which filled Medina's Main Street for the Super Cruise.