Sunset was a showstopper this evening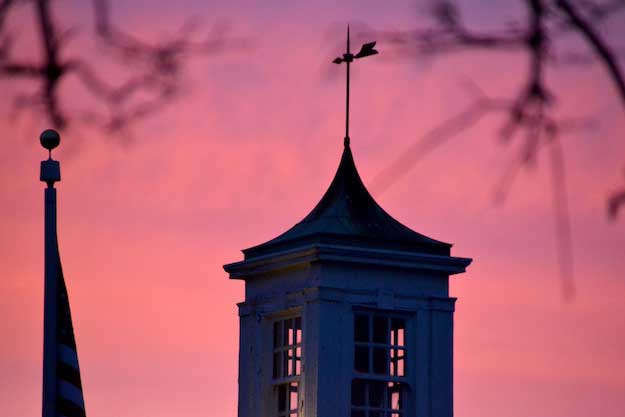 Photos by Tom Rivers
ALBION – There was lots of gawking this evening with a dazzling sunset. Many people have posted photos of the spectacle on social media.
The top photo shows the cupola on the U.S. Postal Service building on Main Street in Albion.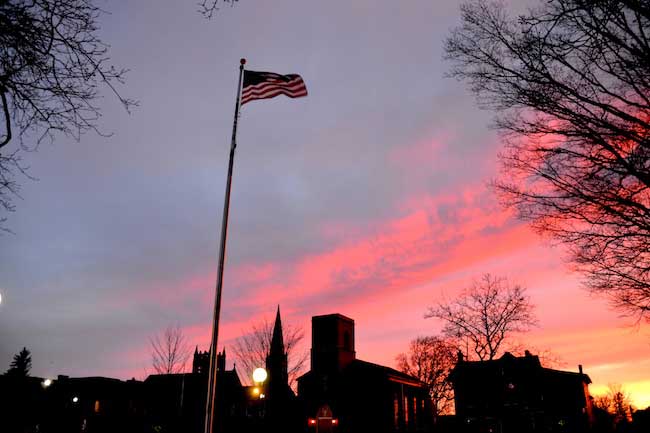 The flag flutters at Courthouse Square at about 8 p.m.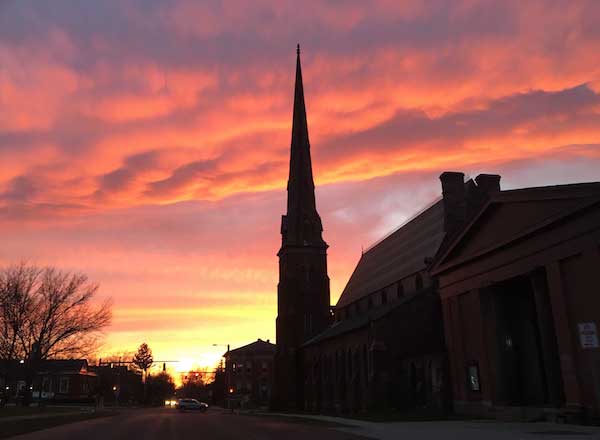 The First Presbyterian Church of Albion, the tallest building in Orleans County at 175 feet, is pictured on East State Street.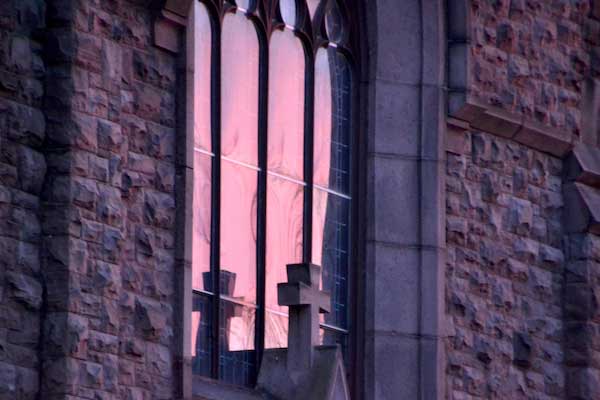 The large window at St. Joseph's Catholic Church reflects some of the light as the sun goes down.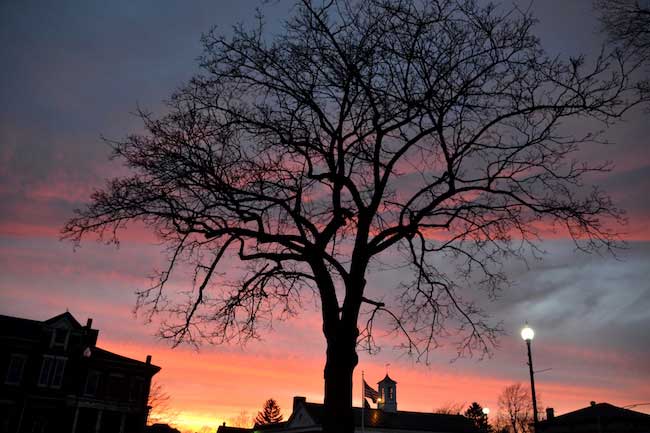 A tree on the Courthouse lawn is a silhouette with the Post Office in the background.

Photo by Cheryl Wertman: Baseball fans were given an extra treat with the sunset in Medina, when the host team played Newfane at Vet's Park.