Sunken boat at Marine Park has minor fuel leak in Oak Orchard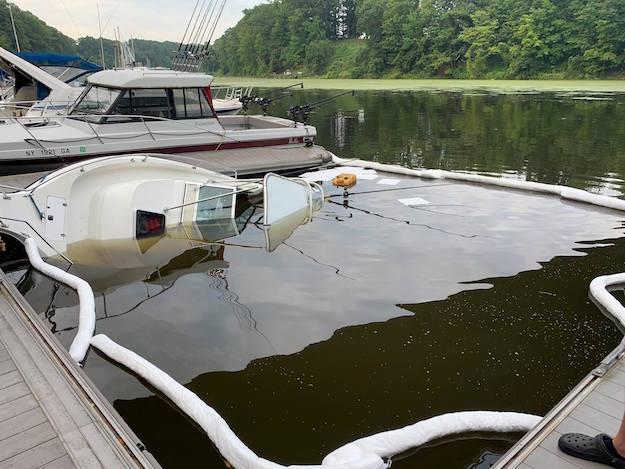 Provided photo
CARLTON – A boat sunk overnight at the Orleans County Marine Park and leaked some fuel into the Oak Orchard River.
A spill response team from the state Department of Environmental Conservation will be on scene to help with the cleanup of what is described as a minor fuel spill by the Orleans County Emergency Management Office.
The Carlton Fire Department and Orleans County EMO deployed petroleum booms to contain the spill.
The owner of the boat's insurance company has contacted a water recovery team in Rochester to get the boat out of the water. Once the boat is lifted up and the water pumped out, a cause for the boat's sinking should be determined, said Dale Banker, EMO director for Orleans County.