Sundog makes appearance on bitterly cold morning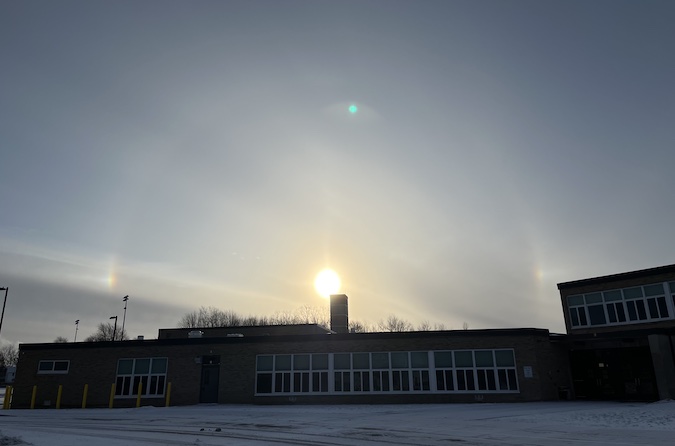 MEDINA – Mary Lewis took this photo of a sundog this morning at the Oak Orchard Primary School in Medina. The school district is hosting the all-county music festival today and students from all five school districts were there early to get ready for today's 2 p.m. concert in the high auditorium.
The sundogs resemble rainbows. They appear sometimes in the winter when low-lying sun creates ice halos.
After an overnight low with negative temperatures, the morning has started cold in the single digits. It will "warm up" to a high of 25 today, followed by highs of 42 on Sunday, 34 on Monday and 49 on Tuesday, according to the National Weather Service in Buffalo.