Sunday Morning Positive Perks from your Sassy Small Town Missus
IWD and DAD, a recipe for equality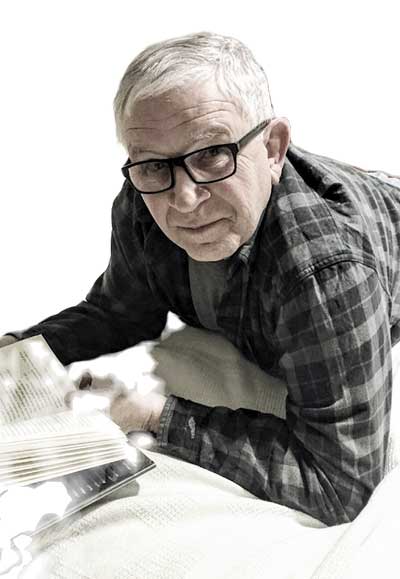 March 8th, International Women's Day (IWD). A day of recognition conceived in 1909 which has gained momentum throughout the world. Officially recognized by the United Nations in 1975. Some countries do little to nothing to acknowledge IWD and other countries rally around the day. A day meant to celebrate the rise of equality for women.
Fun fact, in Italy men offer women yellow mimosas to celebrate IWD. That being said, the person I would like to speak about for teaching me that being born female did not diminish my worth, is a man, not a woman
OMG What!??
Of course I recognize My Mom, Grandmas, Aunts, Sisters, Girl Friends, Eleanor Roosevelt, Rosa Parks, Marilyn Monroe, Dolly Parton, Pink and so many other women who inspire me to rise up and hold my head high everyday. But the man who incited me to do anything a boy could do, was my Dad. Some of you may know him. His name is John Burgoon.
As a young girl I never felt less than or less capable than a boy. It never occurred to me I would be viewed as unequal. I was expected to mow the lawn, climb ladders, hit nails, sand my own car, think smart, never use female as a crutch and much more. As long as I treated people fairly, worked hard and had respect for myself, I would reach that "ceiling." He said, "Go ahead and pat yourself on the back, because no one will do it for you." So I try to be kind to myself, pat myself on the back, forge ahead and achieve.
The recipe taught me equality is not about being like a man, but being strong enough to stand up for myself and never allow anyone to make me feel less than. Strength is not being hard-hitting, but fair. I realize that life's circumstances do not make this easy for everyone. So Dad taught me to count my blessings and be thankful that my life's lessons have gifted me the tools I need to be anyone's equal. I believe that it is not only important to have strong women in your life, of which I have many, but strong male role models teach us how to be respected and require respect. Dads teach us not to complain but believe in ourselves..do our best and persevere.
For those women who were not fed the "Recipe of DAD -"Dedication And Devotion" or came from difficult circumstances, yet still rose to the level of self respect and accomplishment, I bow to them. They prove that a past of distress does not have to define you but can give you the roots you need to grow strong and mighty.
Today I celebrate International Women's Day and all who forge(d) the way for equality. History tells us equality has been a journey for women. So in that spirit, I will raise a glass of yellow mimosas to my Dad who helped pave the road to equality for me with his Book of Recipes. xo
Go to my blog live online at https://www.positiveperksposts.com to see the Final Footnote and photo. Like and share your comments on who inspired you. Happy Perks to Everyone!
Truly,
Debbie Burgoon London
Your Sassy Small Town Missus from Albion