Sun came out for first day of spring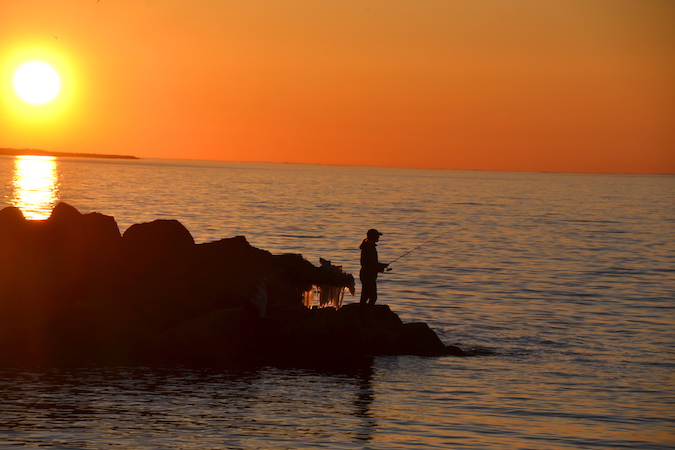 Photos by Tom Rivers
POINT BREEZE – This woman fishes off the end of the western pier at Point Breeze on Saturday evening. Although it warmed up to the 50s on Saturday, there were still icicles hanging on some of the rocks.
The Point was popular on Saturday evening, with people enjoying the sunset and the fresh air and several trying to catch a big fish.
It's going to be a nice stretch of weather to start spring. The high temperatures for the next few days include sunny and 60 today, mostly sunny and 63 on Monday, mostly sunny and 64 on Tuesday, partly sunny with a high near 67 on Wednesday, and mostly cloudy with a high near 64 on Thursday.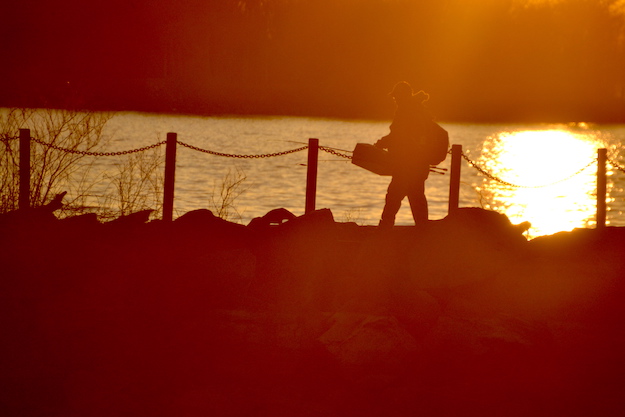 This angler carries his fishing gear and looks for a spot to fish on the western pier at Point Breeze.