Suburban school kids happy to visit farm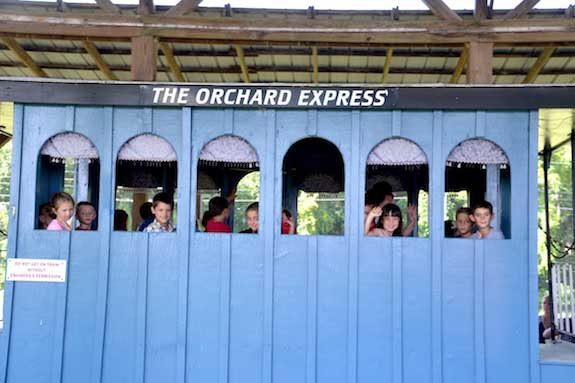 Photos by Tom Rivers
GAINES – First-graders from Clarence ride the Watt's Orchard Express on Thursday as part of a tour and visit to Watt Farms Country Market on Route 98.
The Clarence students were the first school group to visit the farm this school year. Watt Farms usually hosts 15 to 20 school tours each year. The farm is located at 3121 Oak Orchard Rd.
Cindy Munich, one of the first grade teachers, has been bringing her students to Watt's for the past seven to eight years.
"They really love it," she said about the first-graders. "They love to go to the apple orchard and see all of the peaches growing."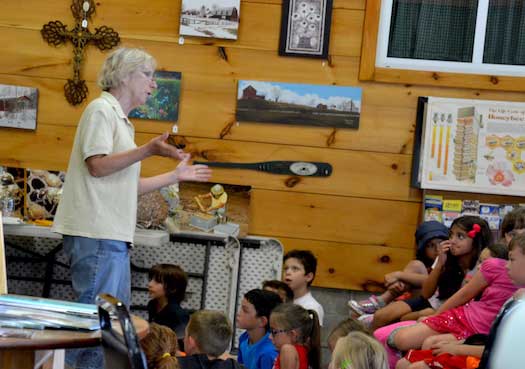 Karen Watt talks about the critical role of bees in pollinating the flowers for the apples and other fruit.
"The boy bees do nothing," Watt told the kids. "The girl bees do all of the work."
The farm also demonstrates how to make cider, before the kids head out on the train to pick apples.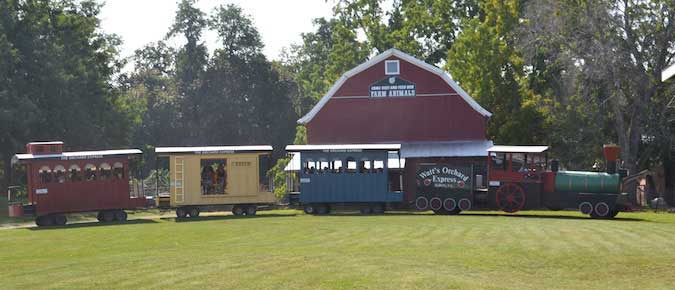 The Orchard Express returns after taking kids out to pick apples and see the orchard.