Stunning double rainbow emerges after light rain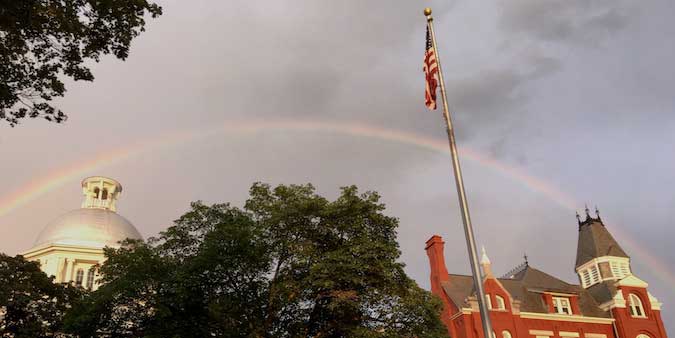 Photos by Tom Rivers
ALBION – An awesome rainbow emerged about 7:50 this evening following a light rain. This photo shows the rainbow stretched over the Orleans County Courthouse and Clerks' Building at Courthouse Square.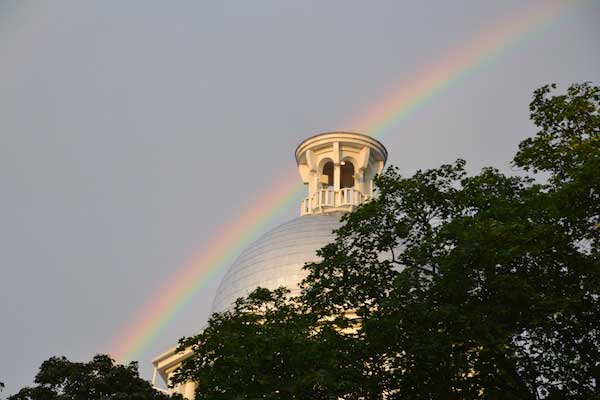 This was one of the most stunning rainbows I've ever seen. It lasted about 20 minutes. The photos don't give it justice. The colors were bright and the rainbow was thick.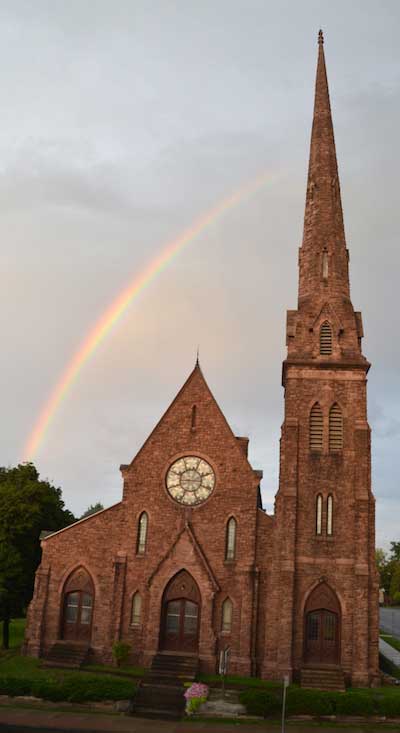 The rainbow is pictured with the First Presbyterian Church of Albion.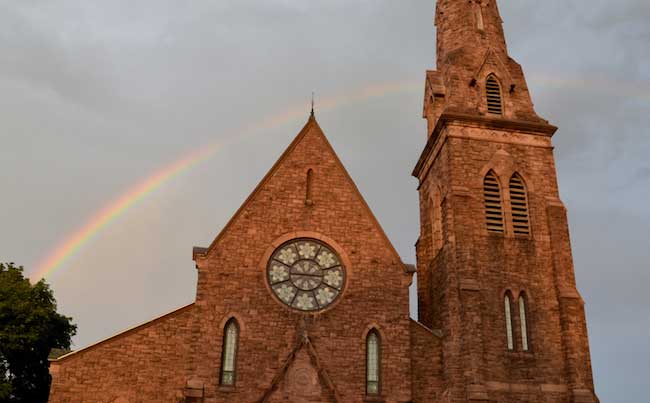 The rainbow was a spectacle in the sky.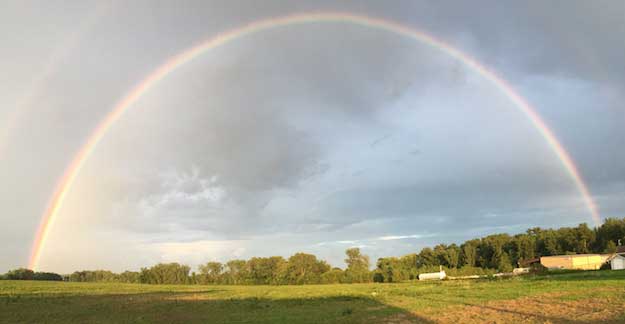 My wife Marsha took this one with the panoramic feature on a smart phone. (I haven't figured out how to do that yet.) This is taken by a field on Route 98 in Albion, south of Allen Road.