Stumblin' Inn in Elba will be levelled after fire this morning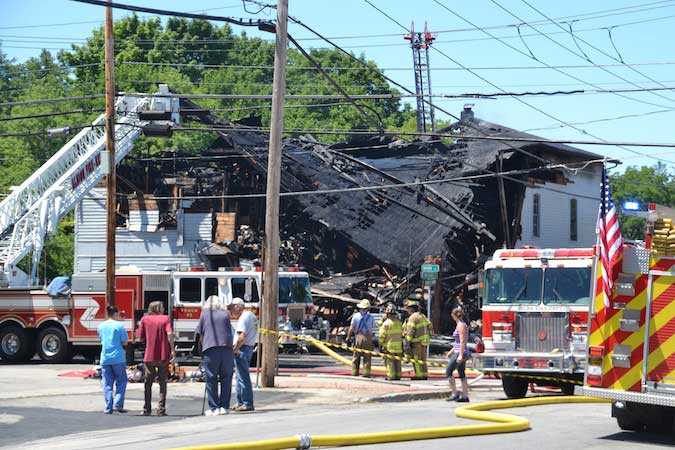 Photos by Tom Rivers
ELBA – The Stumblin' Inn, an Elba landmark on Main Street, was heavily damaged by fire this morning. The site will be knocked down with an excavator later today out of concern the structure could topple into the street.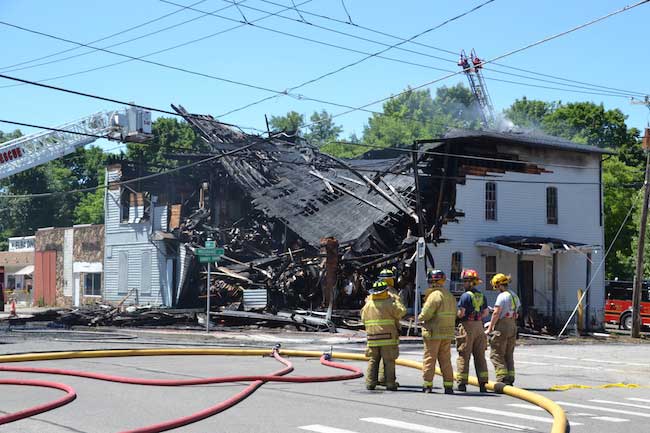 Firefighters were dispatched to the scene just before 10 a.m. Fire companies from three counties responded, included many departments from Orleans County that were hauling water to the scene. These photos were taken about 12:30p.m. after the fire was under control.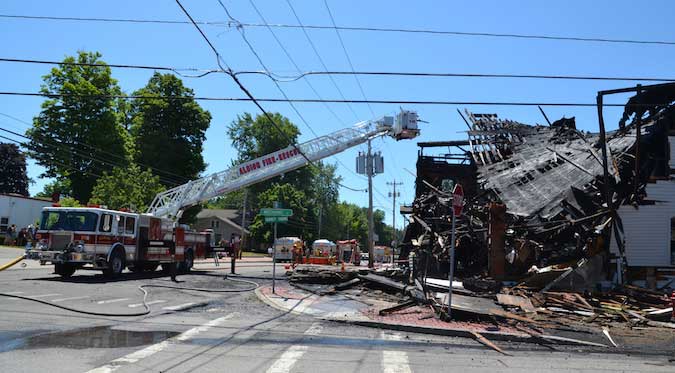 The ladder truck from the Albion Fire Department was used to shoot water near the top of the structure.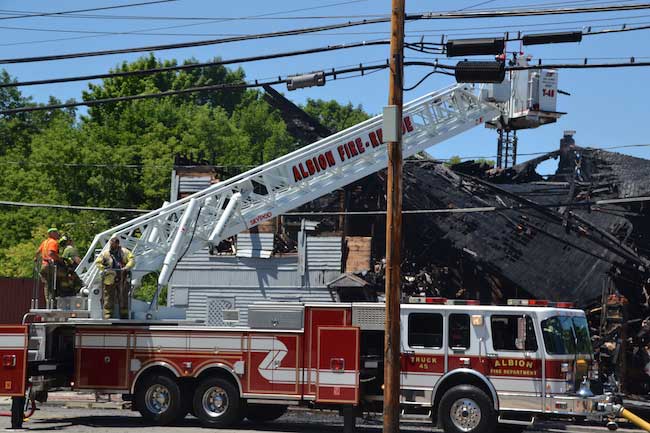 Albion firefighters Charlie Monacelli, Marty Stirk and Rob Conner are shown with the ladder truck.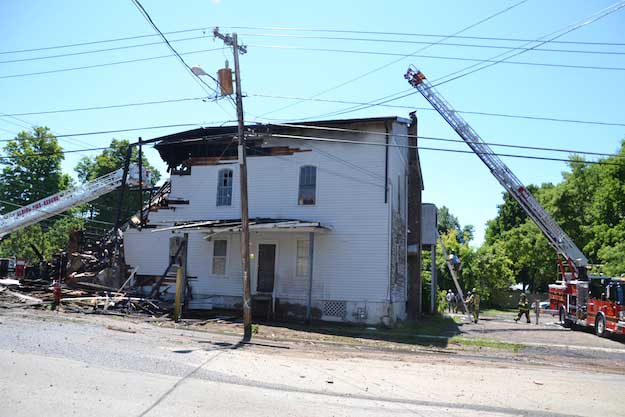 Route 98 is expected to be closed much of today until the building is knocked down.