Students perform WWI era songs in patriotic concert at Lyndonville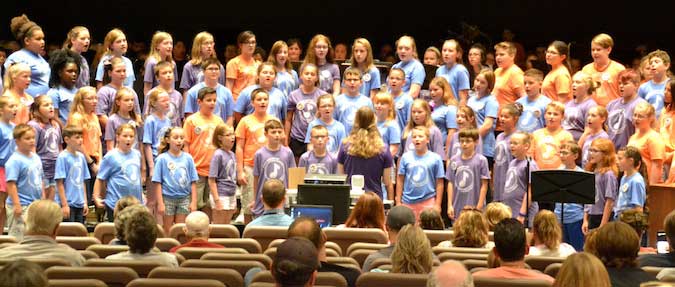 Photos by Tom Rivers
LYNDONVILLE – Anna Atwater, back to camera, leads the Elementary Summer Honors Chorus (students from Albion, Medina & Lyndonville) during a concert Friday at Lyndonville. The students are singing "Alexander's Ragtime Band." The first performed the song during a July 27 concert but did it again on Friday as part of the Orleans County Heritage Festival.
The group, as well as an honors band, performed several World War I-era songs.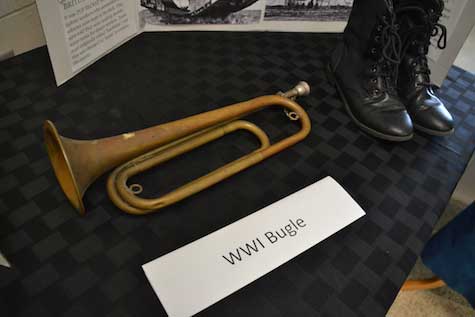 The concert also included a display of World War I artifacts, including this bugle.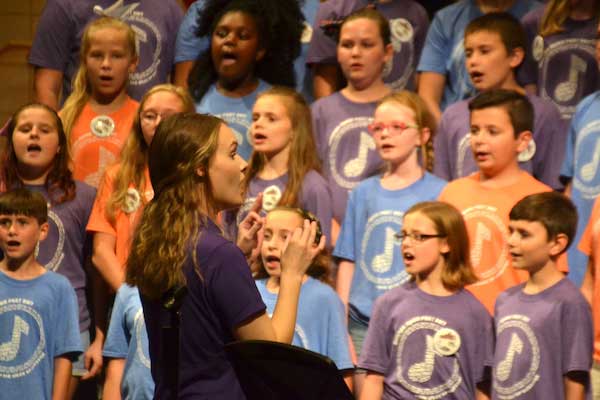 Anna Atwater leads the chorus. Students in orange shirts are from Lyndonville, while Medina students wore blue and Albion kids have on purple shirts.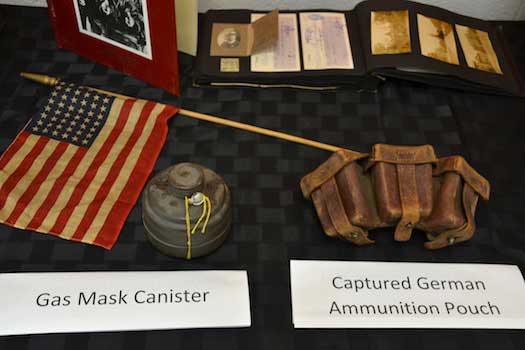 More artifacts are shown from a century ago during World War I.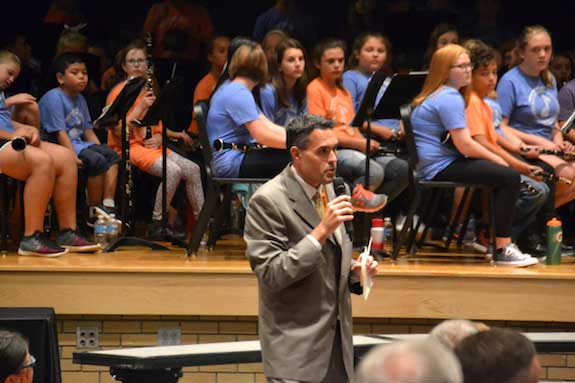 Jason Smith, Lyndonville Central School superintendent, welcomes the audience to the concert on Friday afternoon.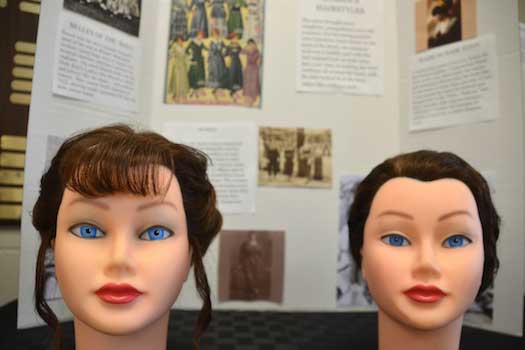 The exhibit also highlighted clothing and fashion from the era, including pompadours. A popular look was a middle part with hair twisted back on both sides into a lower bun, or making the twist continue all around the head with the the hair tucked in at the back.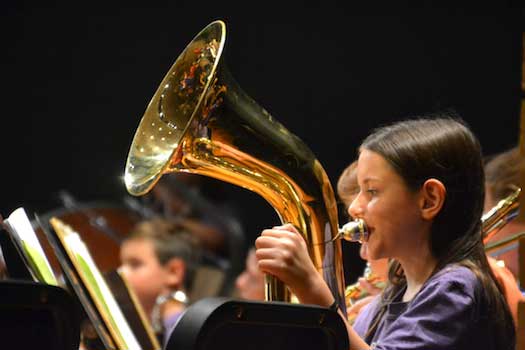 Sara Thom of Albion plays the baritone in the honors band. The band performed "Dixieland Dazzle," "Over There," and "America, The Beautiful."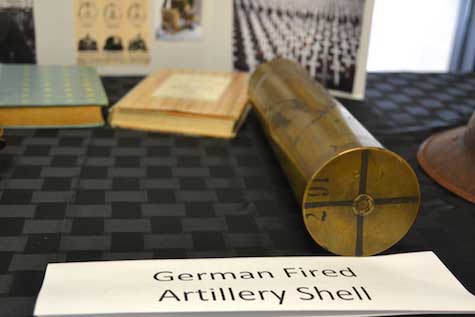 A German fired artillery shell was part of the exhibit.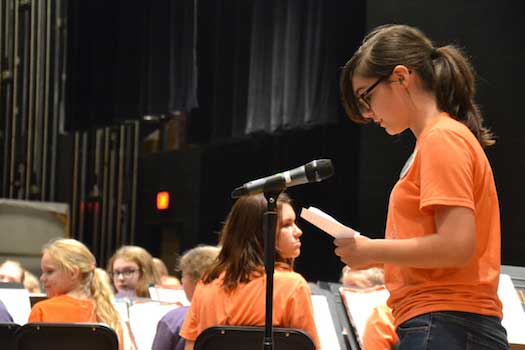 Megan Hardner of Lyndonville introduces the song, "Over There."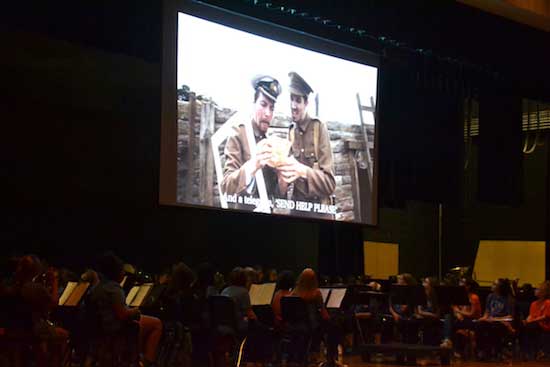 A short video provided a historical context of the war from 100 years ago.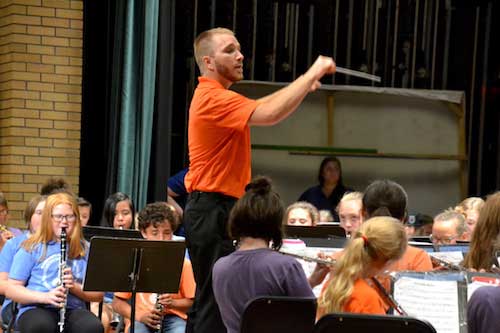 John Bailey, a Lyndonville band director, leads the honors band.