Students prepare Thanksgiving meal with food grown at school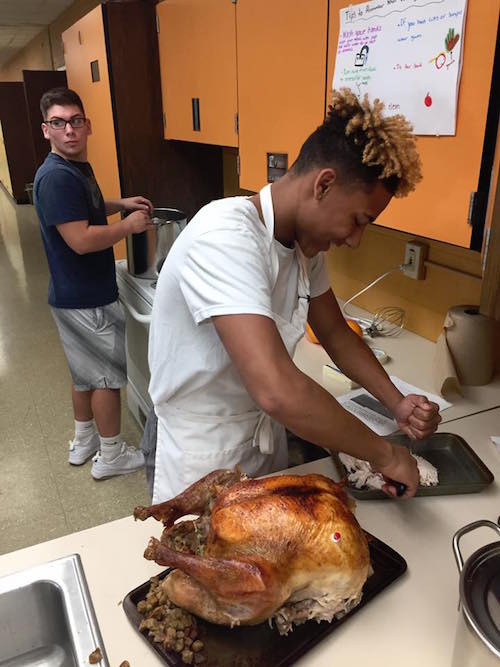 Provided photo: JaQuess Harrison, a student in the new Science of Food class at Albion, cuts a turkey on Friday when the class had a Thanksgiving meal with food mostly grown by the students. (The turkey was purchased from Save-A-Lot.) Ben Restivo is in the back working on part of the meal.
Students grew cauliflower, broccoli, Brussels sprouts, peppers, tomatoes, squash, potatoes and pumpkins.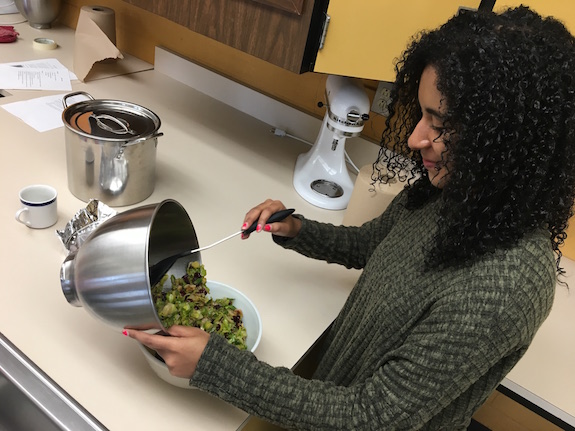 Photos by Tom Rivers: Laurencé Walker works on a Brussels sprouts salad, a popular dish on Friday. The class is led by Adam Krenning, the high school FFA advisor and agriculture teacher.
The students have been growing and preparing food, and experimenting with recipes. Krenning said those recipes are being compiled and will be shared beginning next year at the FFA's annual food drive, when about 30,000 pounds of produce is donated by local farmers and given to Community Action of Orleans & Genesee and local food pantries.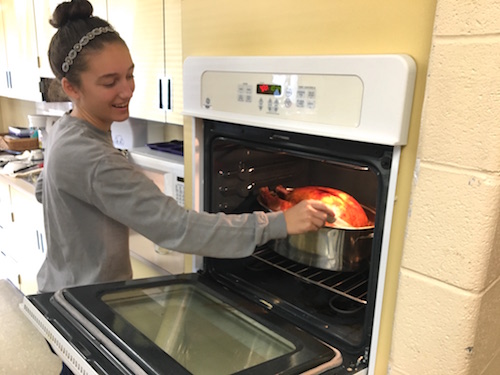 Alexis Bentley checks on the turkey. Students made the stuffing for the turkey. The class worked on the meal over three days.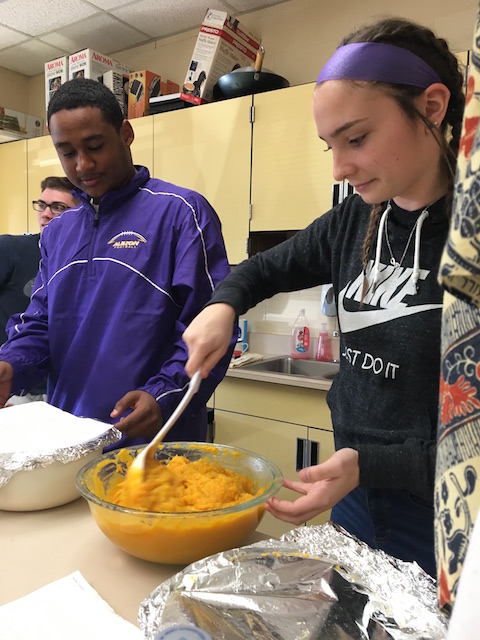 Janae Doty and Meach Gardner are making squash pie.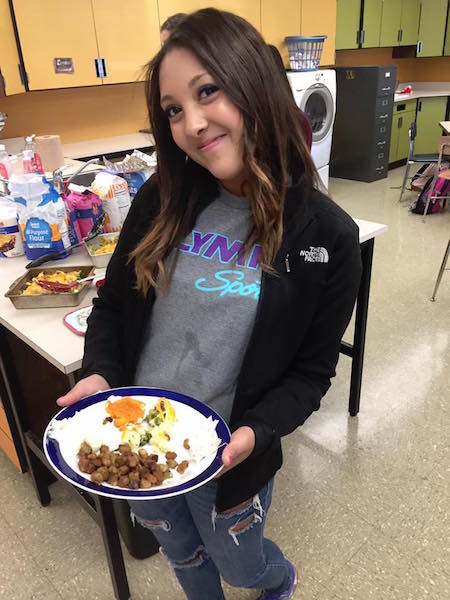 Provided photos: Andrea Nauden and other members of the class happily consumed the meal on Friday.
The class poses for a picture. They will dehydrate and freeze some of the vegetables for upcoming meals. For example, some of the tomatoes have been frozen and will be used by students to makes their own sauces for pasta dishes.