Kids in Safe Harbour Program see Aladdin at Shea's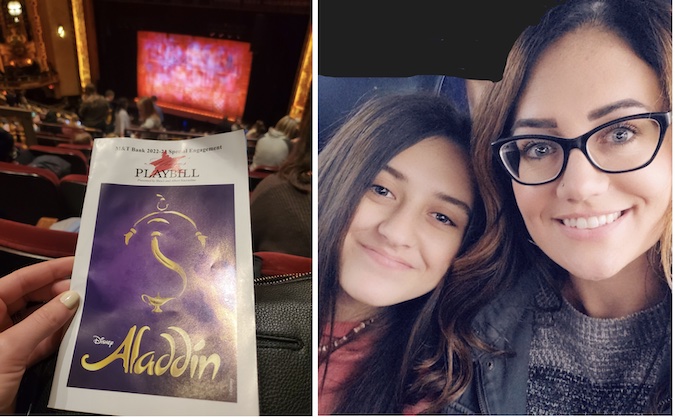 Provided photos
BUFFALO – The Safe Harbour Program through the Orleans County's Department of Social Services sponsored a trip to see the Broadway musical Aladdin at Shea's Buffalo Theatre.
There were 44 people on the trip including youth, parents/chaperones and staff.
Mackenzie, in top right photo, is shown with Krista LeFrois, one of the county employees.
The group attended the show on Nov. 27.
The Safe Harbour program is designed to be a safe place for teens (12-18 years of age). In addition to providing education and awareness, Safe Harbour will be providing lessons in life skills to promote a strong foundation to help children launch into their future.
For more information on Safe Harbour or how you can get your child involved in the Safe Harbour Program, email SafeHarbour@orleanscounty.gov.