Students from five districts perform at All County Festival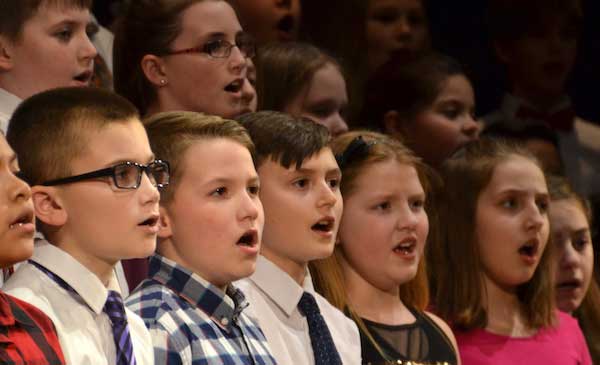 Photos by Tom Rivers
KENDALL – The Kendall Junior-Senior High School hosted the 2018 All County Festival this afternoon, featuring performances from the elementary chorus, junior high band and senior high chorus. There were about 300 students involved in the concert today.
The top photo shows some of the singers in the chorus, which included 110 students from Albion, Holley, Kendall, Lyndonville and Medina school districts.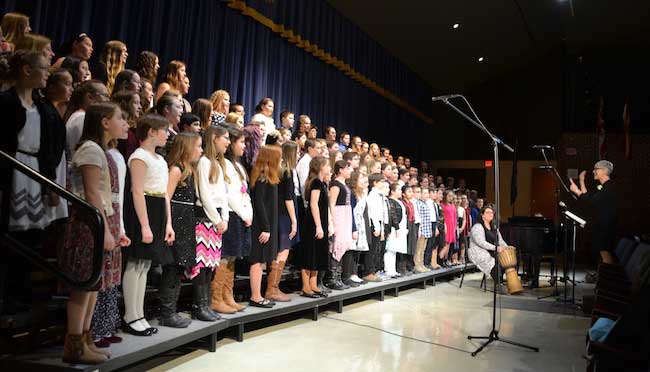 Elementary chorus performed four songs under direction of Maryellen Giese, a Morton resident who taught in Brockport Central School for 31 years. She conducts the Hochstein Youth Singers and Hochstein School of Music and Dance in Rochester, as well as the "Sweden Senior Singers" in Brockport.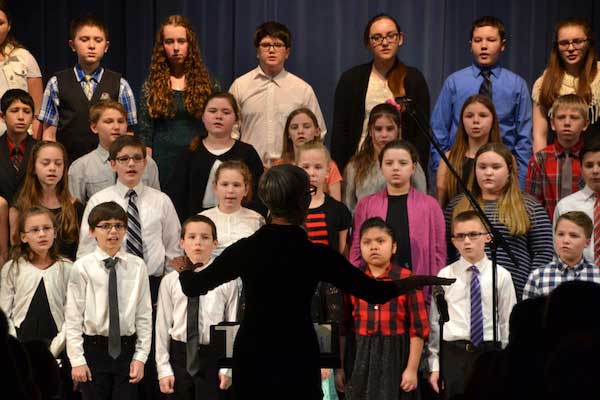 The chorus sang, Siyahamba from South African Suite, Fairest Lady, Galop, and The Storm is Passing Over.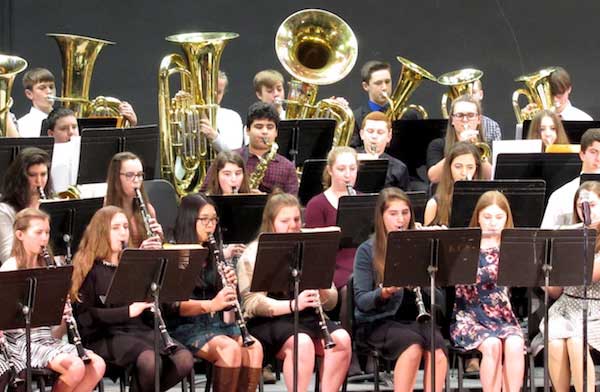 Photos by Kristina Gabalski
The junior high band performed Brookpark Overture for Band, In the Shining of the Stars, Dorian Pirate, and Rouge Valley Celebration.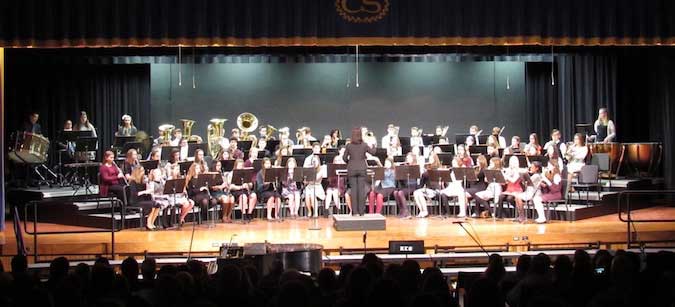 Dr. Pamela L. Turowski conducted the junior high band. She is currently the music director of the Burlington County Institute of Technology Academy of Performing Arts in Medford, NJ.
The students started rehearsing together on Friday and arrived early at Kendall this morning to practice for this afternoon's concert.
The high school chorus was led by guest conductor Dr. Adam Potter, who is director of choral activities and an assistant professor of music at Roberts Wesleyan College in Rochester.
There will be another All County Festival on March 3, this time featuring the elementary band, junior high chorus and senior high band.