Students celebrate new path on canal; give cemetery sign a facelift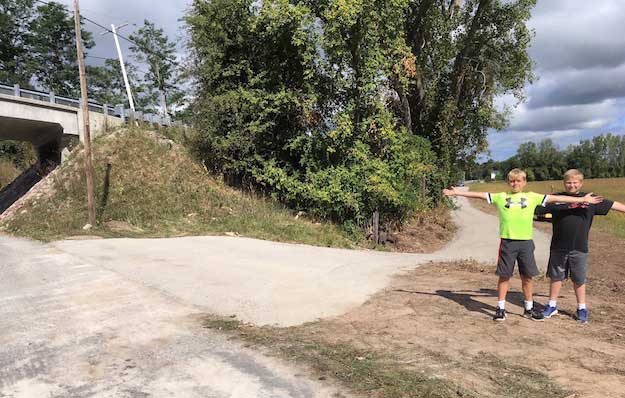 Provided photos
ALBION – Albion seventh-graders Finn McCue, left, and Jett Conn are pictured on the Erie Canal towpath by the Gaines Basin Road bridge. A new path from the towpath to the road was recently created by the State Canal Corporation.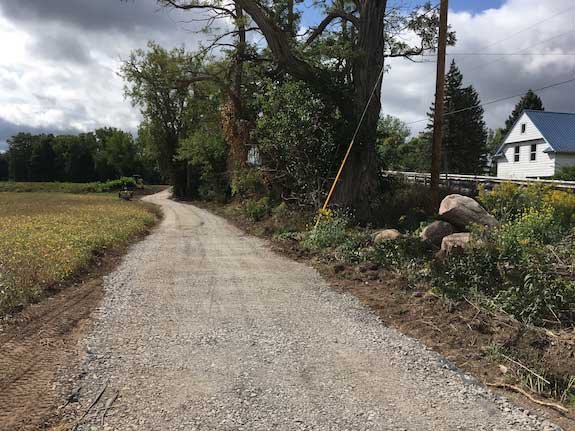 Students in the seventh grade service learning class urged the canal to create the path. Panek Farms allowed the Canal Corp. to clear the path so people could more easily get on the towpath.
The area nearby has some tourism potential. A historic marker noting the northernmost point on the canal is on the towpath, just west of the bridge. A historic cobblestone schoolhouse also is near the canal on Gaines Basin Road.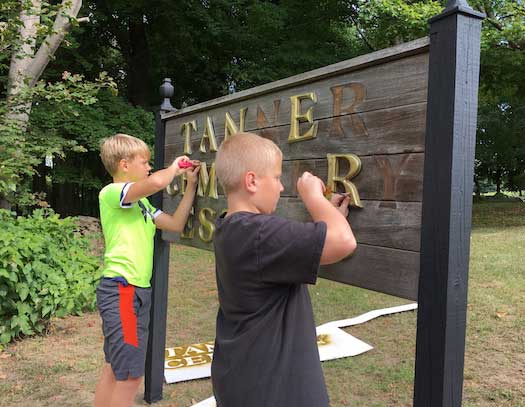 Finn McCue, left, and Jett Conn repainted the letters on the sign for Tanner Cemetery, a burial site for many pioneer and early residents. The cemetery is on Route 31, across from Mount Albion. The Town of Albion maintains the cemetery and donated supplies for the students to work on the sign.