Students bring Anne of Green Gables to Albion Middle School stage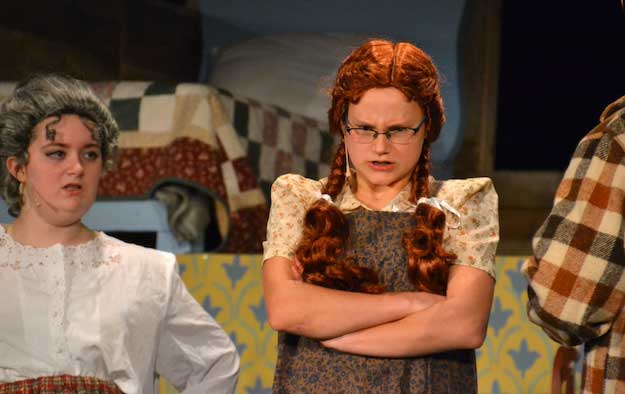 Photos by Tom Rivers
ALBION – The Albion Middle School drama program will be performing Anne of Green Gables with shows at 7 p.m. Friday, and noon and 7 p.m. on Saturday.
Leah Kania plays the lead role of Anne Shirley. Myleigh Miller is in the role Marilla Cuthbert. In this photo, Anne is upset after being teased about her red hair and freckles.
She comes to live with Marilla and her brother Matthew at their farm. Initially they sent for a boy to come live with them and help with farm chores because Matthew has a weak heart. Matthew and Marilla both accept Anne and love her.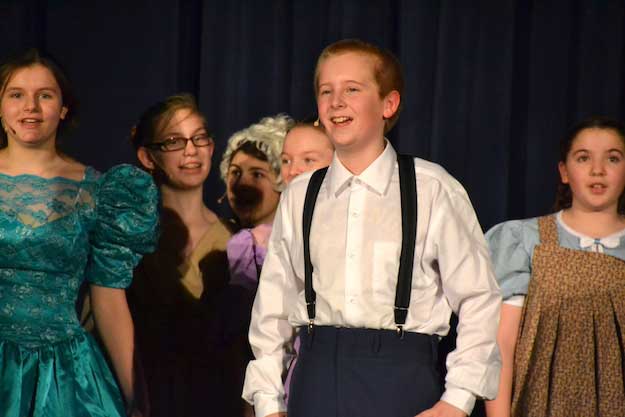 Corleone Plain portrays Gilbert Blythe, who is a top student along with Anne at school. Gilbert is a self-assured charmer and often the recipient of Anne's ire.
Anne Of Green Gables: The Musical is based on the novel Anne of Green Gables by Lucy Maud Montgomery. The musical has been performed annually ever since 1965, making it Canada's longest-running musical.
This is the 42nd musical led by Albion teachers Carrie Kozody, the director, and Kevin Feder, the assistant director. Kozody said Anne of Green Gables was her favorite story to read when she was a child.
She thinks the story has powerful lessons.
"Realize it takes a village to raise a child," she said. "And never take someone for granted."
Marilla, for example, didn't tell Matthew how much she loved him.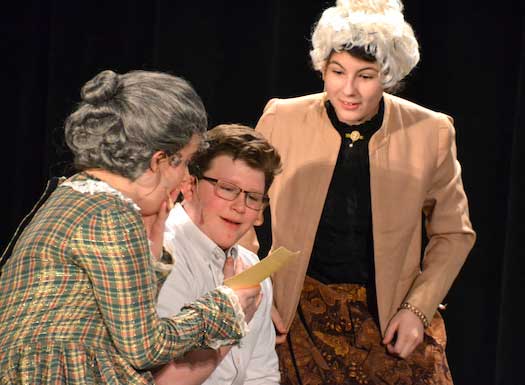 William Trembley plays Matthew Cuthbert while Nia Rodriguez is in the role of Mrs. Rachel Lynde, a nosy neighbor.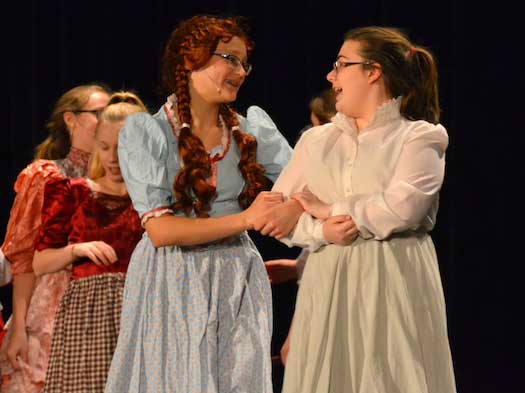 Anne (Leah Kania) finds a close friend in Diana Barry, played by Zoe Cusson. Here they are singing, "Kindred Spirits."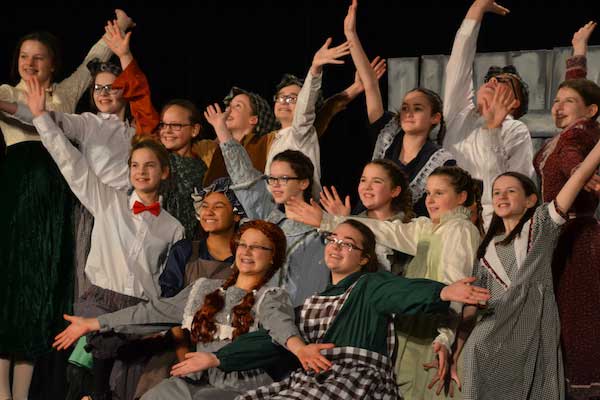 There are 41 students in the cast and 30 in the stage crew.
"I am extremely proud of the cast and crew and how they pulled together," Kozody said. "I hope everyone comes out to see them."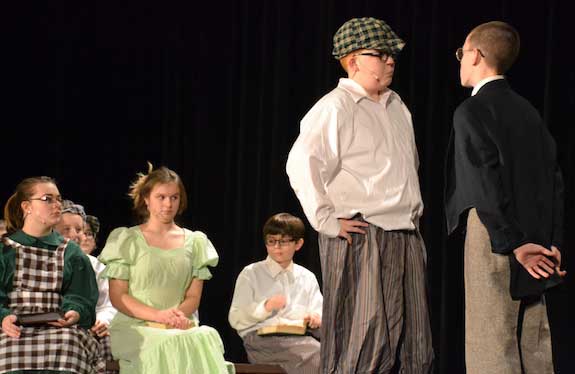 Nicholas Andrews plays Moody McPherson (second from right) and is called in front of the class by his teacher, Mr. Philipps, who is played by Dallas Ecker.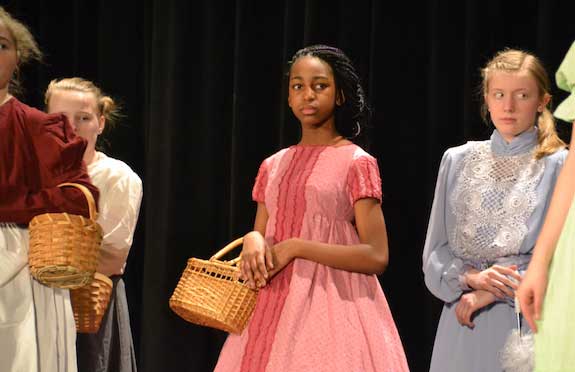 S'koi Sanders-Smith (center) plays the role of Mrs. Thomas.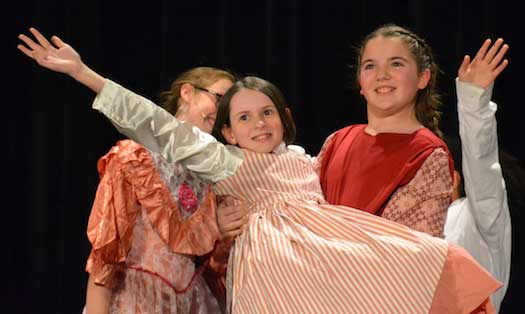 Sarah Thom jumps in the arms of Meganne Moore to conclude one of the songs.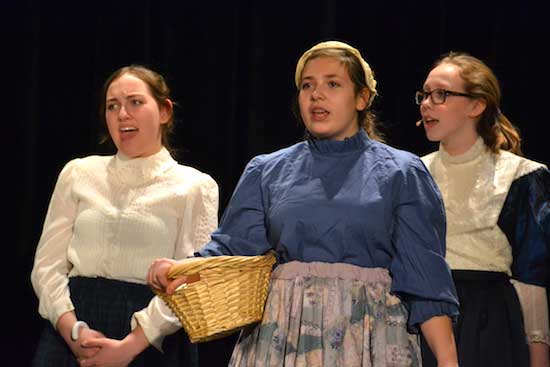 This trio includes, from left: Danielle Wyant, Audrey Pask and Emily Graham.