Strong showing at State Fair for Holley dancers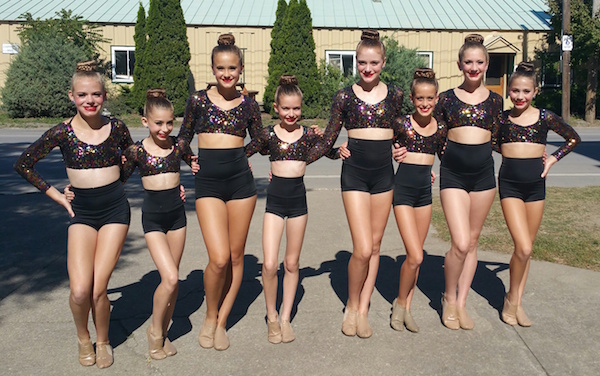 Photos courtesy of Heather Kelley
SYRACUSE – Several dancers from Lisa's Dance Boutique competed at the talent showcase at the State Fair, with some of the dancers making it to the finals, which featured the top 25 acts from qualifying rounds.
The top photo shows a group that made it to the top 10, finishing seventh. They performed a dance called "Me Too." The dancers were led by instructor Heather Kelley.
The group includes, from left: Leah Weinbeck, Madison Isenberg, Tori Allen, Savanna Isenberg, Olivia Amoroso, Julia Frederick, Kylie Towne and Allison Amoroso.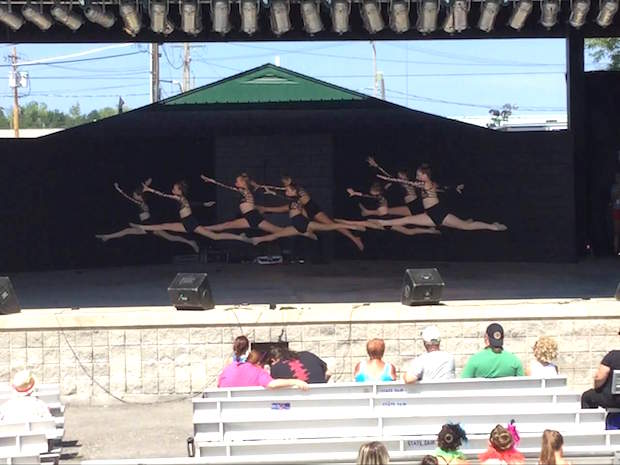 The dancers are shown in action performing "Me Too."

This group made it to the finals, performing "Footloose." They include, from left: Savanna Isenberg, Julia Frederick, Allison Amoroso, Leah Kania, Charlie London, Deanna Schubmehl, Leah Weinbeck, Cora Bennage, Madigan Neumann, Kylie Towne, Hannah Coolbaugh, Olivia Amoroso and Leah Pritchard.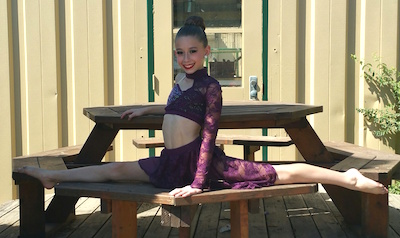 Madison Isenberg, a soloist, made it to the semifinals with her lyrical dance to "Human."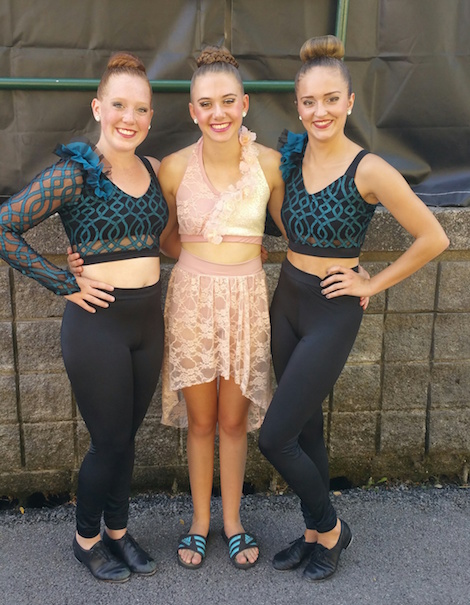 These contestants – Hailey Bader, Emilie Weinbeck and Carly Fox – performed at the maxi level. Hailey and Carly performed a tap duet to "Feedback" and advanced to the semifinal round as did Emilie with her lyrical solo to "Piece by Piece."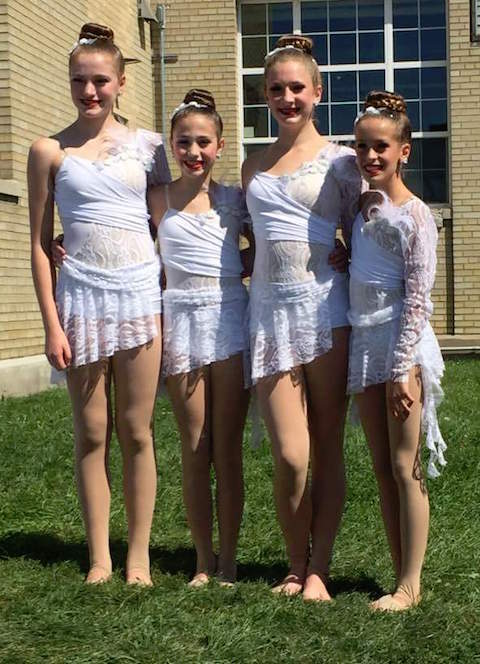 This mini group – Olivia Amoroso, Allison Amoroso, Kylie Towne and Julia Frederick – advanced to the semifinal round with their lyrical number to "Not About Angels."