Accident with striping truck on 31A causes big spill of paint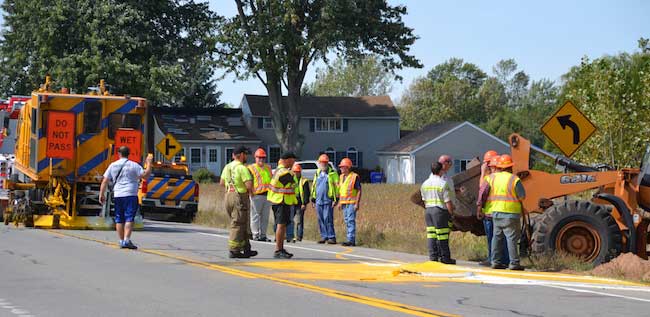 Photos by Tom Rivers
ALBION – Crews are working to clean up paint that spilled on the westbound lane of Route 31A in Albion at about 11 a.m. today.
The state Department of Transportation's striping truck was in a collision with another motorist, causing the spill. The striping truck was damaged and isn't working right now, a state trooper said.
(UPDATED 2:44 p.m.) The driver of a truck in the accident said he was behind the striping truck when it stopped and then backed into him. The driver said he honked his horn to get the driver of the striping truck's attention but that vehicle kept backing up. The driver of the truck said there wasn't a "do not follow" vehicle close by.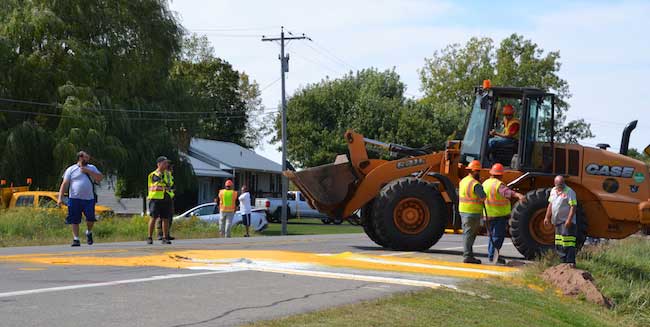 Lyons Collision hauled away the striping truck and is working with the DOT and Albion firefighters to clean up the paint on the road, which is near the Lewis Road intersection, east of Route 98.
The accident is under investigation. No additional information is available.