Strawberry Festival picks winning poster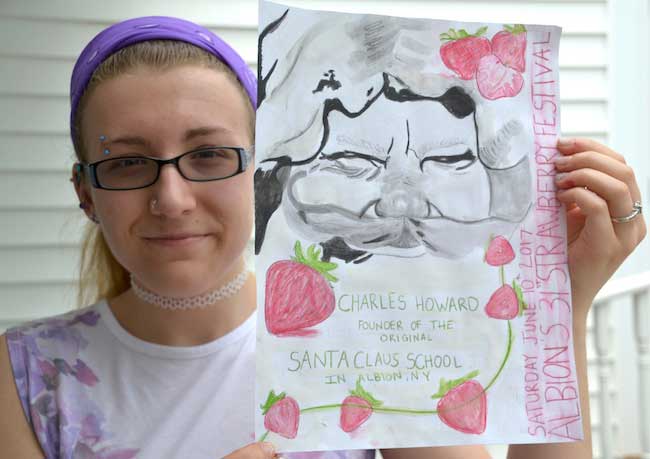 Photos by Tom Rivers
ALBION – The winning poster has been chosen to help promote this year's Albion Strawberry Festival. Destini Hurlbert holds the poster with a depiction of a Santa Claus.
This year's festival, June 9-10, celebrates a Santa theme in honor of Albion native son, Charles W. Howard, who operated a school for Santa, served as the Macy's Thanksgiving Day Parade Santa for 18 years, and also ran the popular Christmas Park in Albion.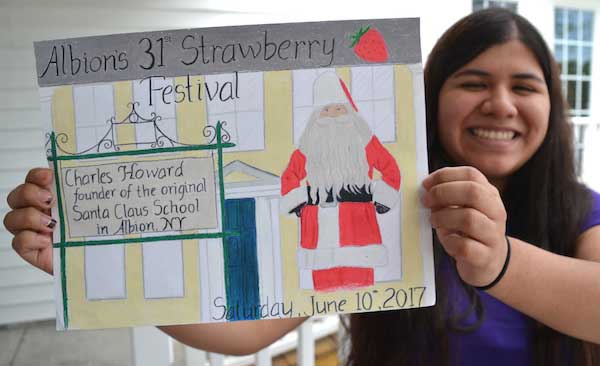 Jackie Quintana, last year's winner, came in second with this photo. The students all researched historic photos of Howard and the Santa School to help with the poster design.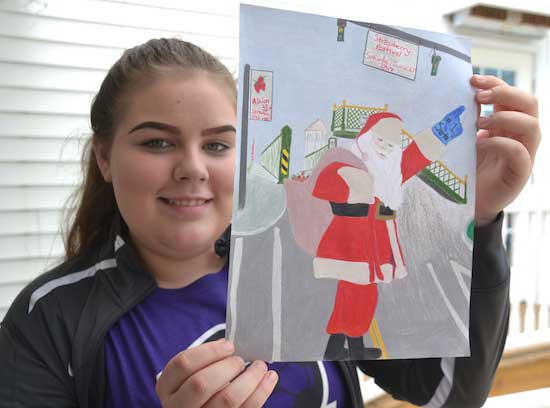 Charity Henhawk came in third with this design to help promote the Strawberry Festival.