Strawberry Festival kicks off, bringing big crowd to downtown, Courthouse Square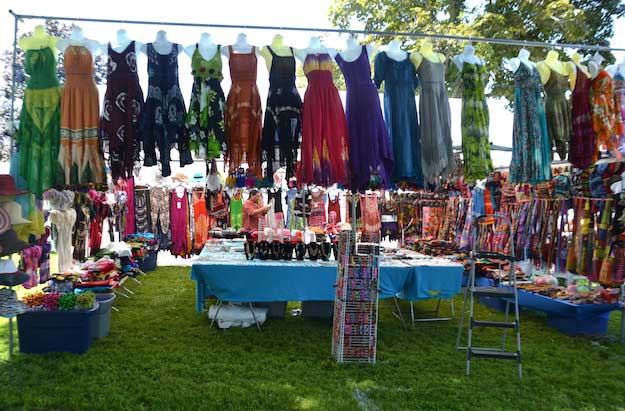 Photos by Tom Rivers
ALBION – Ernesto Sinchico of Syracuse, center in back, sets up his display of Incan art and clothing from South America. Sinchico is one of 84 craft vendors in the Strawberry Festival, which opened today and continues through Saturday evening with music and many activities.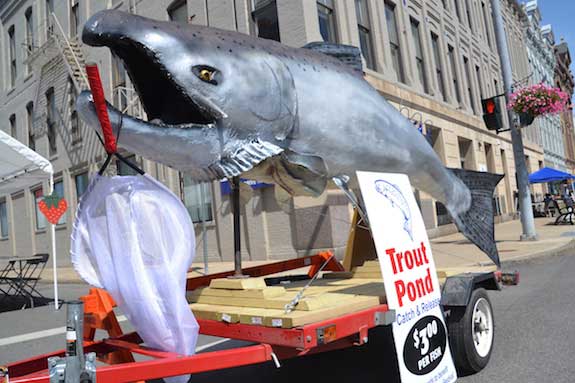 A 13-foot-long Chinook salmon is parked by Main Street at West Bank Street, where there is a trout pond.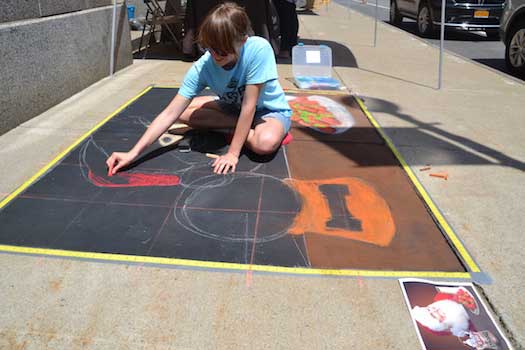 Andrea Falsone, 19, of Lockport works on her chalk art creation. There will be a chalk art contest on Saturday that is open to the community. Falsone is working today and Saturday on her artwork.
This year's Strawberry Festival has a Charles W. Howard theme in honor of the Albion man who ran a Santa Claus School from 1937 to 1966.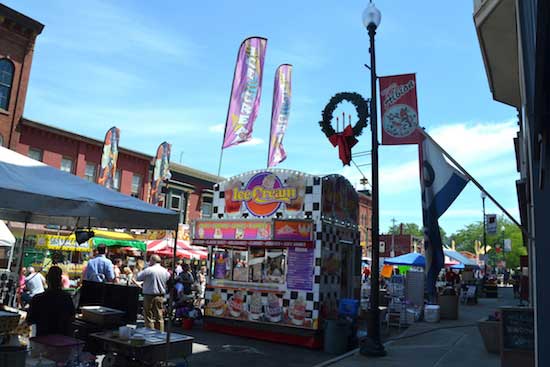 The food court is packed with vendors and people around lunchtime today.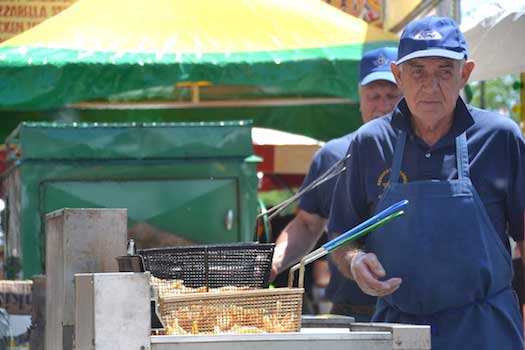 Allen Lackey cooks French fries for the Masonic Lodge in Albion at about noon today. Many of the local service clubs are selling food at the festival.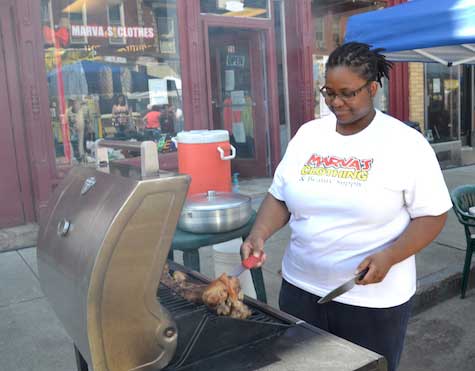 Janell Thompson, co-owner of Marva's Clothes and Beauty Supplies, cooks Jamaican jerk chicken and pork.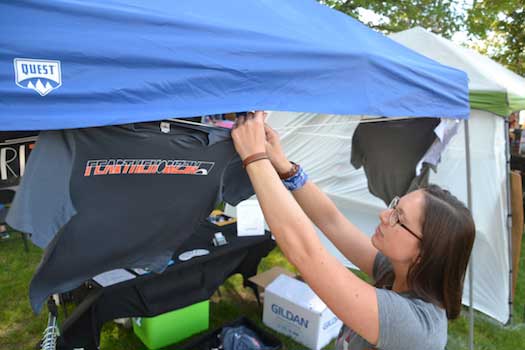 Cierra Lang of Medina gets her booth ready to sell her fitness apparel. She owns Fear the Horizen. She created all of the designs on the shirts.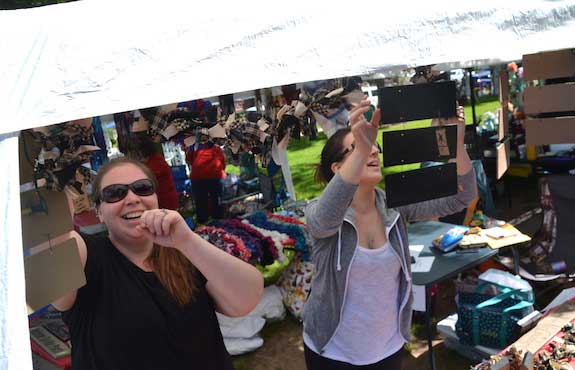 Allison Stanley, left, and Michele Persia are making their debut as crafters at the festival. Persia makes primitive signs and Stanley sells homemade scarves and wreaths.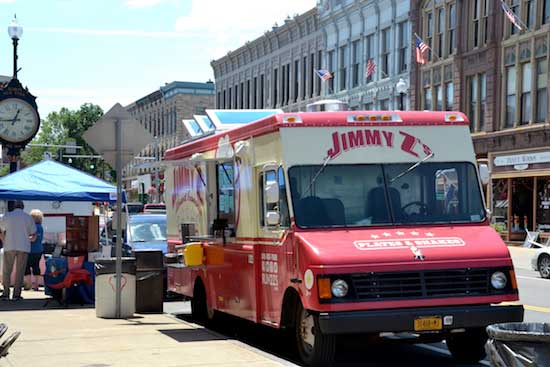 Jimmy Z's brought a food truck to the festival.