Strawberry Festival, in its 32nd year, remains a hit in Albion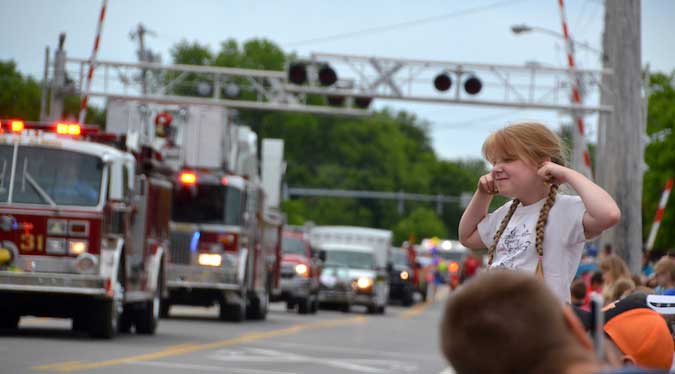 Photos by Tom Rivers
ALBION – A girl plugs her ears while fire trucks head down Main Street, with their sirens going, during the Strawberry Festival Parade this morning.
The parade included many marching bands, drum corps, community floats, classic cars and other entertainers.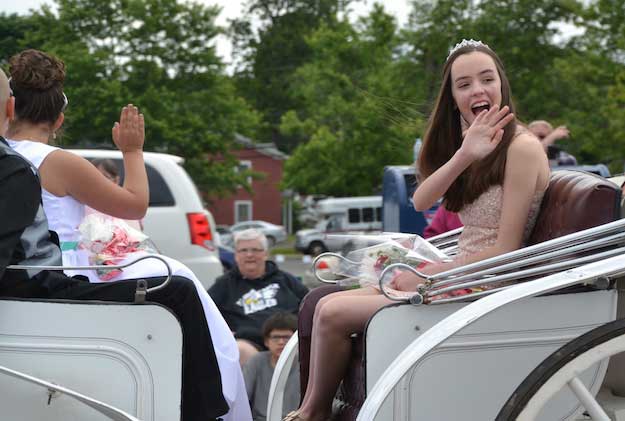 Annalise Steier, the festival queen, waves to the crowd. Brody Hefner is prince and Keira Zambito, the princess.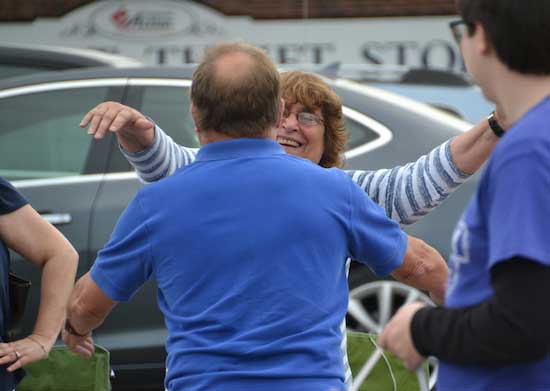 Annette Finch of Albion gives State Assemblyman Steve Hawley a big hug during the parade.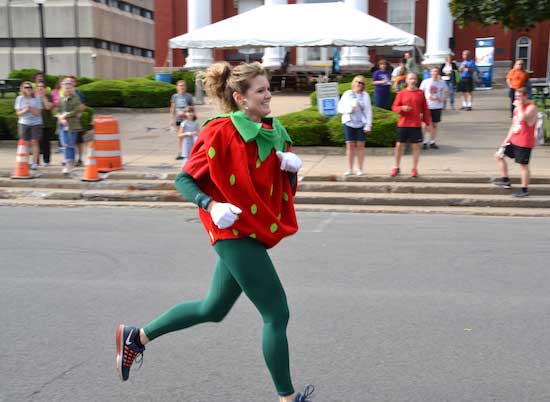 Erin Smith of Albion dressed as "The Strawberry" during the 5K/8K in the morning. Runners who beat her won an ice cream sundae from Lugia's Ice Cream on Wheels. Those who finished behind The Strawberry still won an ice cream cone for finishing.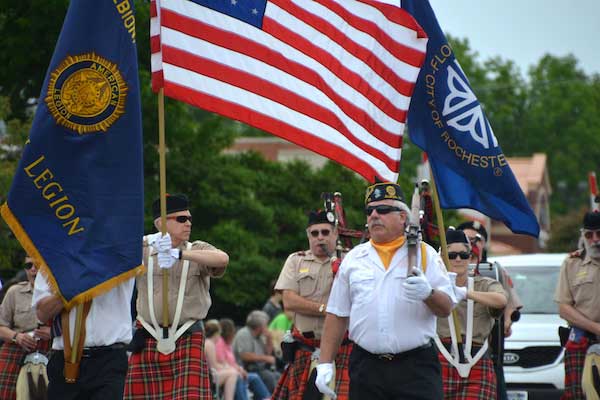 Phil Warne and other members of the Honor Guard march down Main Street. Warne is a member of the American Legion. Members of the Rochester Scottish Pipes and Drums are behind the Honor Guard.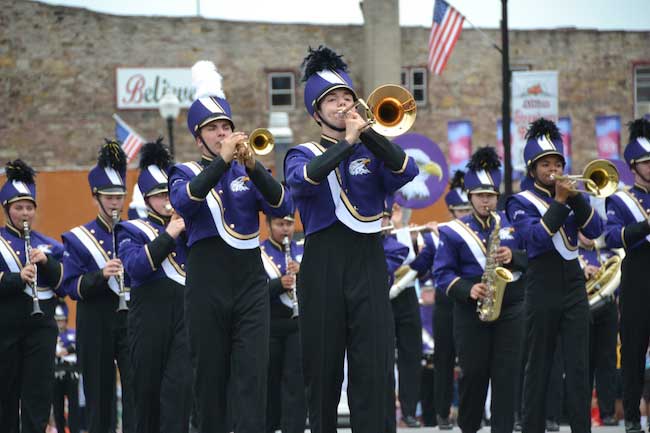 The Albion Marching Band concluded its season with a performance in its hometown today. The band's show is based on music of the rock group Queen.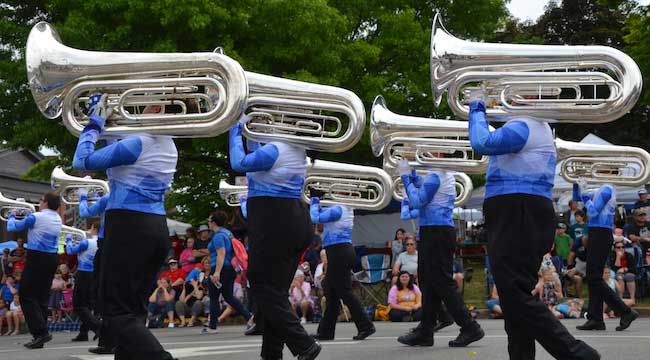 The White Sabers Drum and Bugle Corps from Dansville brought out the brass.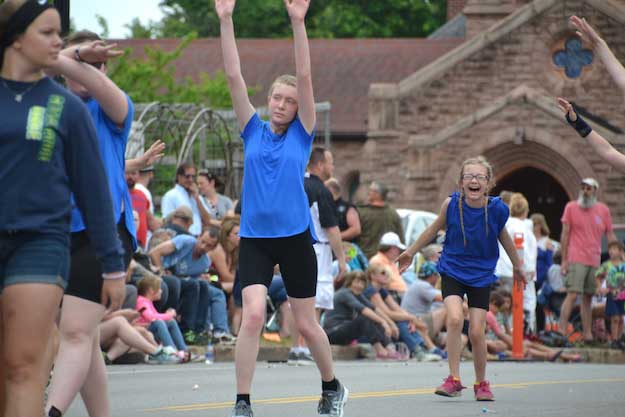 Gotta Dance by Miss Amy had some enthusiastic dancers.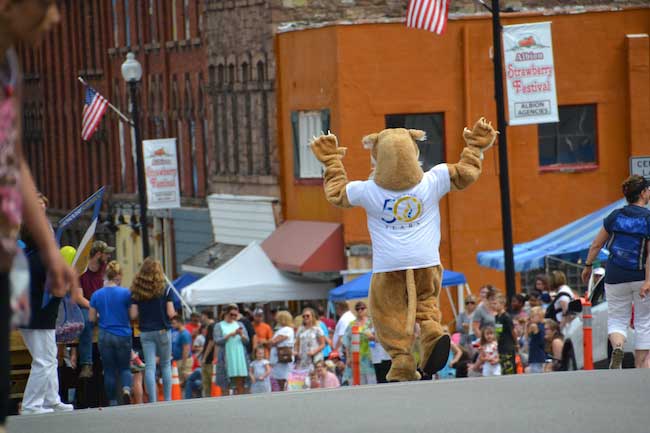 The Geneses Community College Cougar appeared in the parade in honor of GCC's 50th anniversary.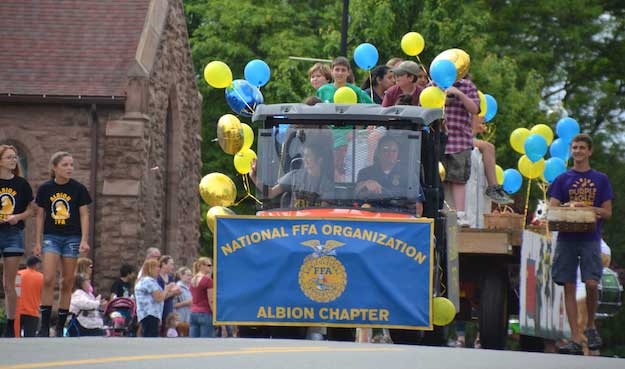 The Albion FFA also showed up with a big float.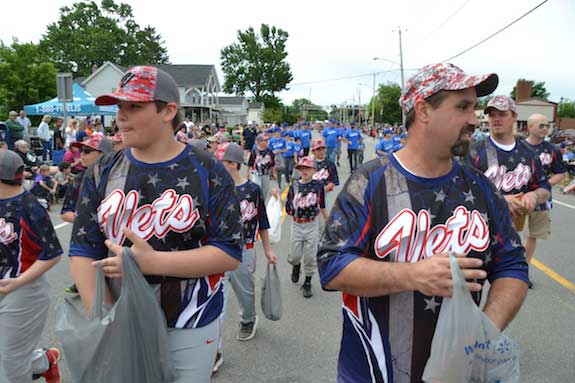 Brendan Nashburn, left, and his dad Dave Nashburn, coach of the Vets, pass out candy on the parade. The Vets were one of six teams in the Albion Midget League in the parade.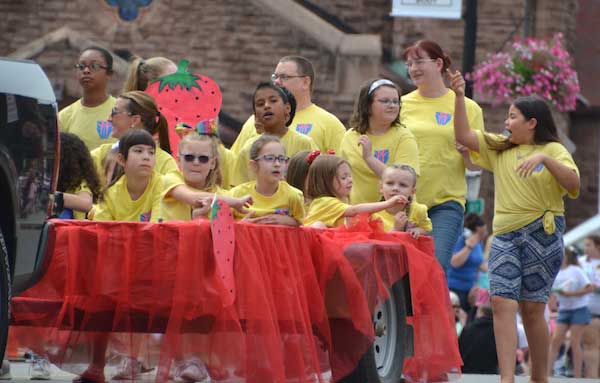 Dance Reflections by Miss Heather had a strawberry theme for the parade.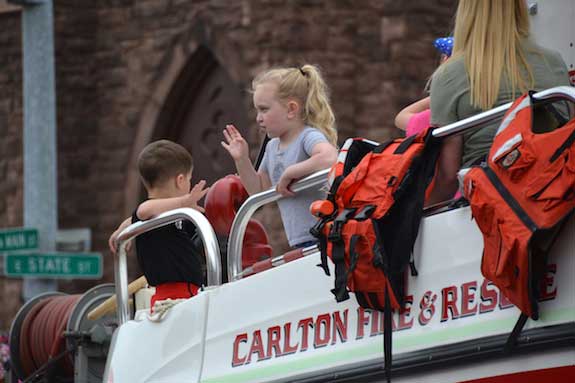 A girl on the Carlton Volunteer Fire Company rescue boat waves to the crowd on Main Street.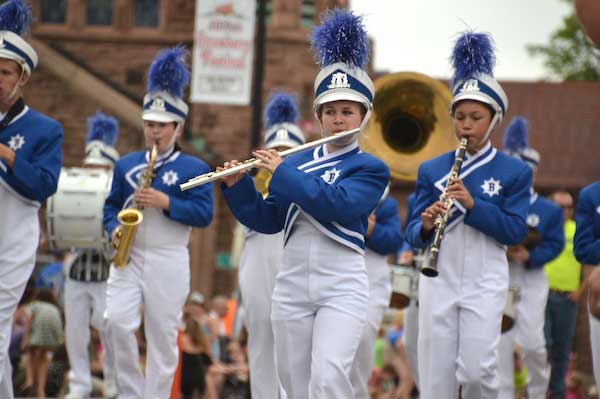 The Batavia Marching Band performs at the festival.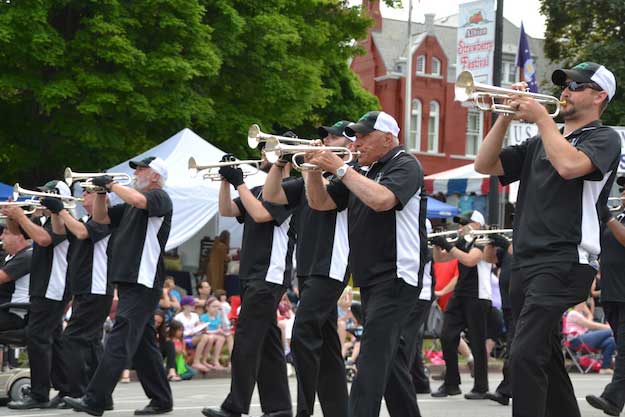 The Mighty St. Joe's Drum and Bugle Corps has been popular in the parade for many years.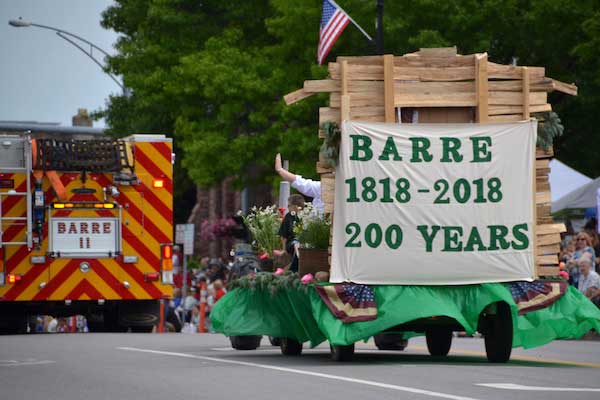 Barre brought a fire truck and a float celebrating the town's bicentennial.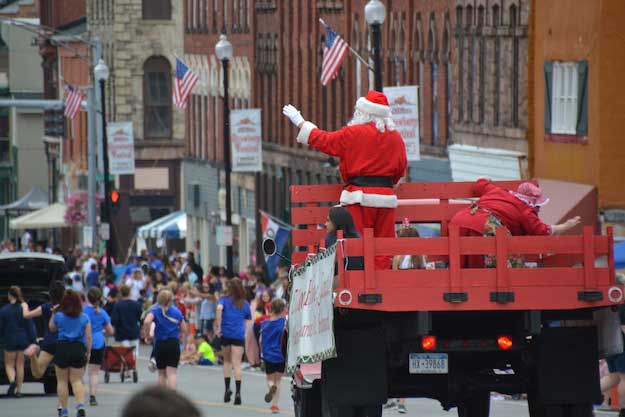 Santa Claus and Mrs. Claus wave to the crowd on Main Street. The Albion Betterment Committee brought Santa and Mrs. Claus to the parade to highlight the local effort to have a memorial in downtown Albion in honor of Charles Howard, who ran a Santa Claus School from 1937 to 1966 in Albion.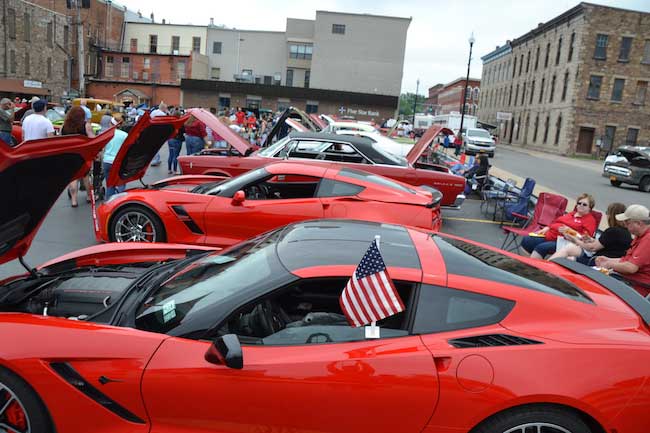 Arnold's Auto Parts organized a car show in the parking lot for Five Star Bank. There were about 60 cars in the show, including this 2016 Chevy Corvette owned by Steve and Dixie Gern.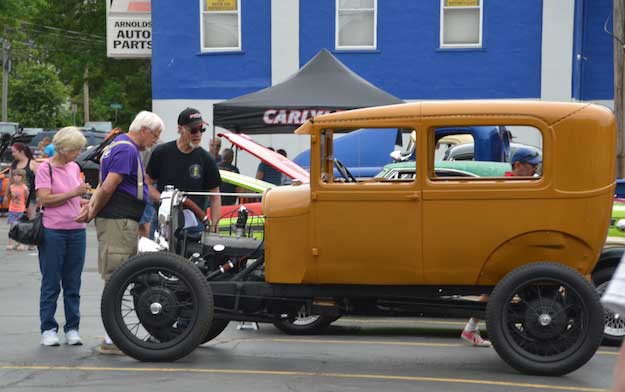 People check out a 1929 Ford Model A owned by Brian Connor.