Strawberry Fest returns with lots on the menu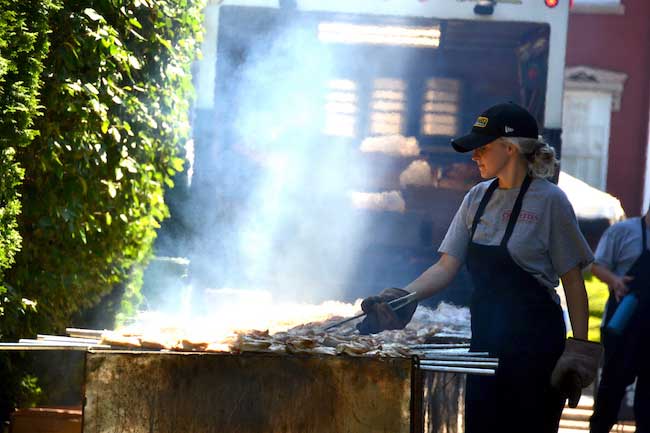 Photos by Tom Rivers
ALBION – Mackenzie Fox of Chiavetta's cooks the chicken barbecue dinners that will be served today at the First Presbyterian Church of Albion.
The 33rd annual Albion Strawberry Festival started today with many food and craft vendors, as well as music scheduled for later in the evening.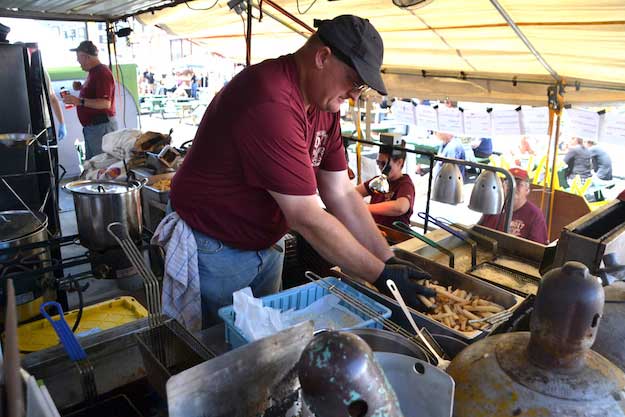 Herman Sinemus, Scoutmaster of Troop 6017 in Elba, gets homemade onion rings ready at the Troop's booth at the food court on East Bank Street. The Scouts have been at the festival the past five years with their onion rings and also French onion soup.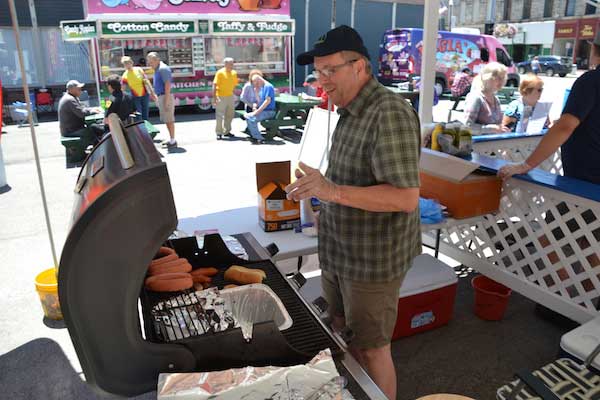 Doug Farley of the Cobblestone Museum grills hot dogs at the museum's booth. The museum is a food vendor for the first time at the festival.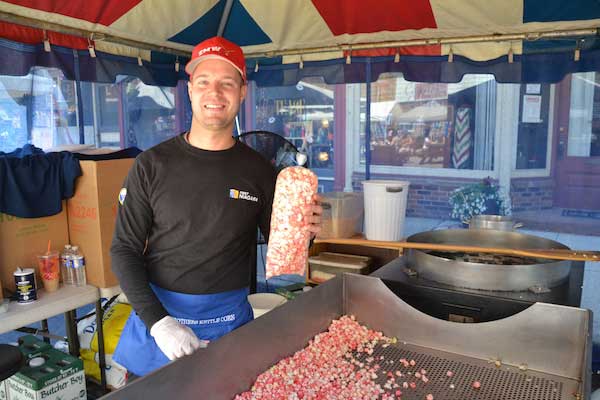 Ethan Barrett of Elma holds a bag of strawberry kettle corn. He has been a vendor at the festival for seven years.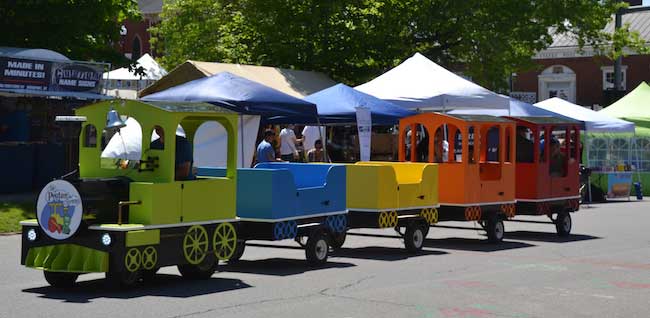 The Peyton Express passes down East State Street on the mini train.
The festival continues Saturday with the parade at 10 a.m. Entertainment continues through the day and evening. Click here to see the schedule.