Story hour includes books on K9s, and visit from Otto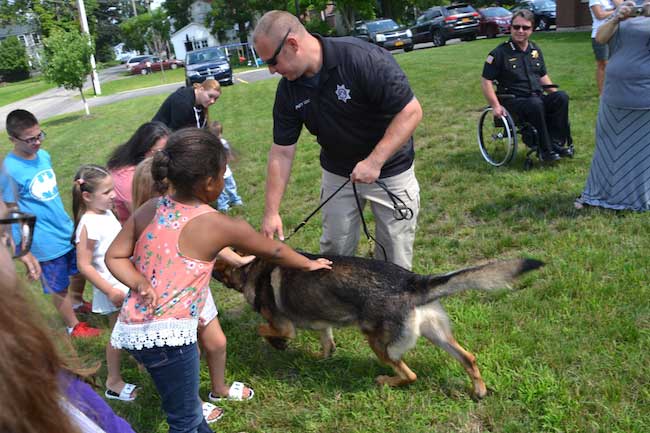 Photos by Tom Rivers
ALBION – Deputy Jeff Cole and Otto, a K9 for the Orleans County Sheriff's Office, meet with kids today at Hoag Library as part of the summer reading challenge of Build A Better World.
Otto, a German Shepherd from Holland, joined the Sheriff's Office last Oct. 13. Otto is trained in tracking and drug detection.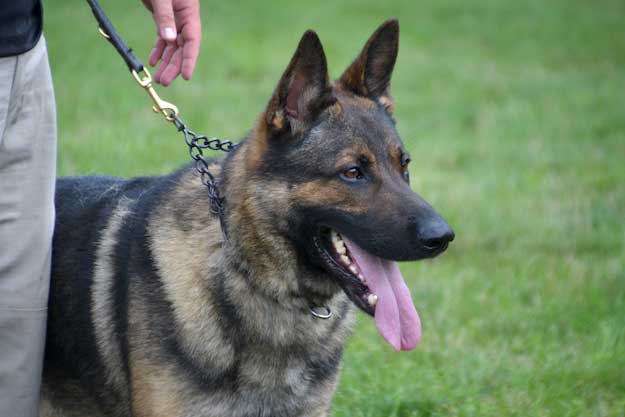 Community donations allowed the Sheriff's Office to purchase Otto. The dog stays with Cole and his family, and joins Cole on patrols.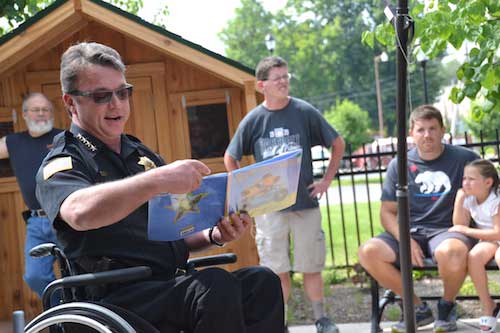 Sheriff Randy Bower reads a book, Traffic Pups, to the children at story hour. The book urges bicycle safety.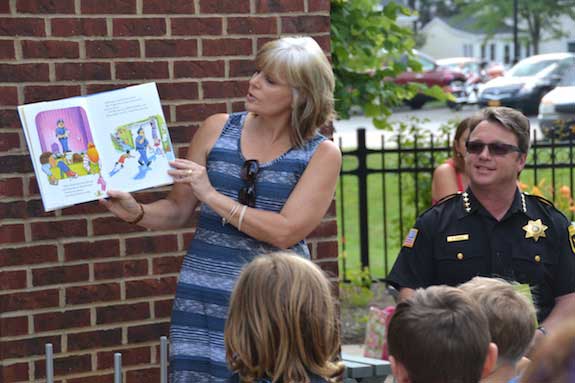 Robin Bower, an Albion elementary school teacher, reads a book, Officer Buckle and Gloria. It tells the story of a police dog that captivates school children during an assembly.
After the story hour and the demonstration by Otto, children made dog chew toys that will be donated to local animal shelters.
The summer reading program concludes on Friday.