Stone wall at Mount Albion pond gets repaired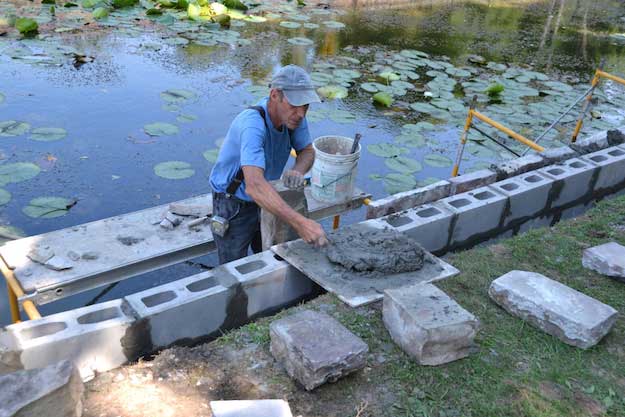 Photos by Tom Rivers
ALBION – Neal Muscarella, an Albion stone mason, gets fresh mortar ready as he resets the stone wall at the pond at Mount Albion Cemetery. Muscarella has been working with the cemetery staff for about three weeks in repairing the south and east walls of the pond, which is near Route 31 on the west side side of the cemetery.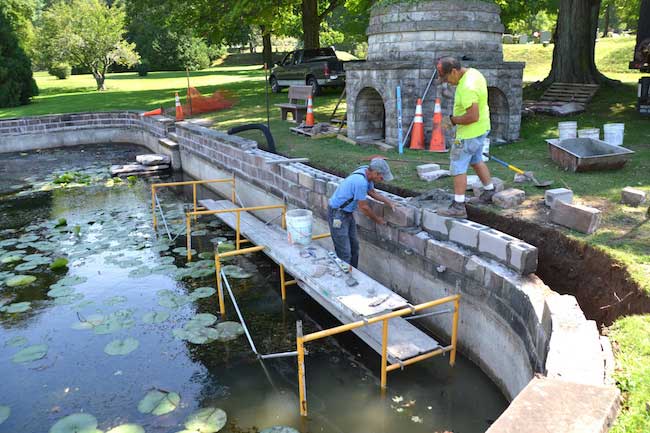 Muscarella works with Kent Blake, a cemetery employee. The walls were tipping and were in danger of falling. The Medina sandstone was solid, but the concrete walls on the outside had decayed. Muscarella placed a new concrete wall and then reset the sandstone.
The water has been drained about two feet in the pond, but there is still enough for the big goldfish. Muscarella and the cemetery employees say the job should be complete by the end of the week.
The pond includes a stone spring house. The site is a memorial to local firefighters.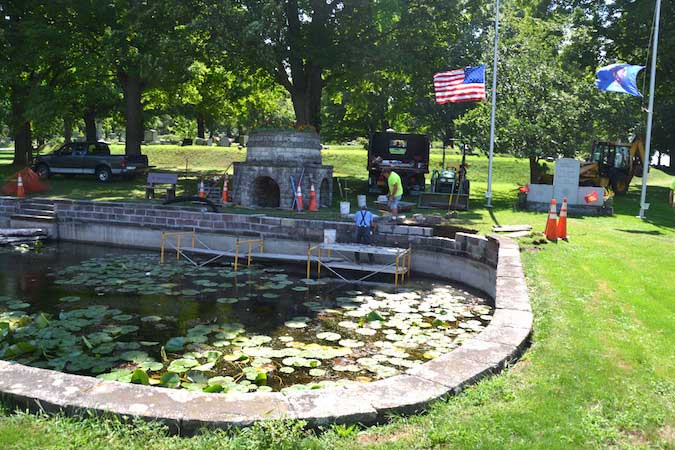 The flags have been lowered in honor of John McCain.