State troopers, Albion teachers play basketball to benefit FFA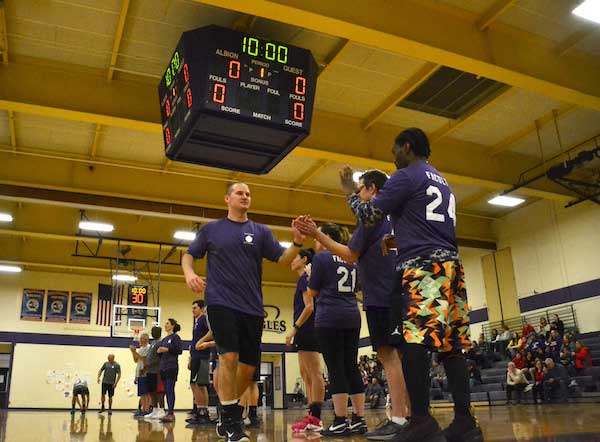 Photos by Tom Rivers
ALBION – Albion teacher David Kozar high-fives his teammates on the Albion faculty just before tipoff this evening in the high school gym. Kozar is the Albion varsity boys' basketball coach.
Albion teachers played the state troopers in a benefit for the Middle School FFA.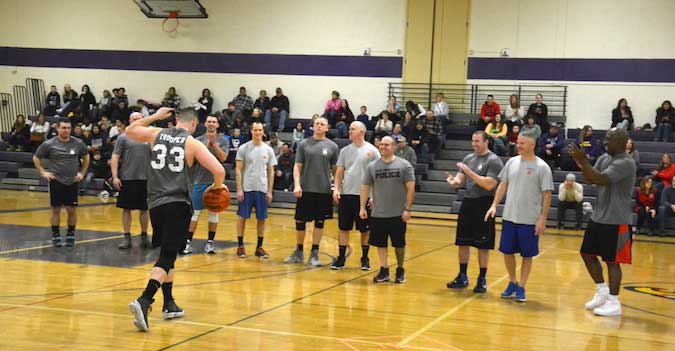 Engin Okdem, No. 33, gets a warm greeting from his teammates on the state troopers.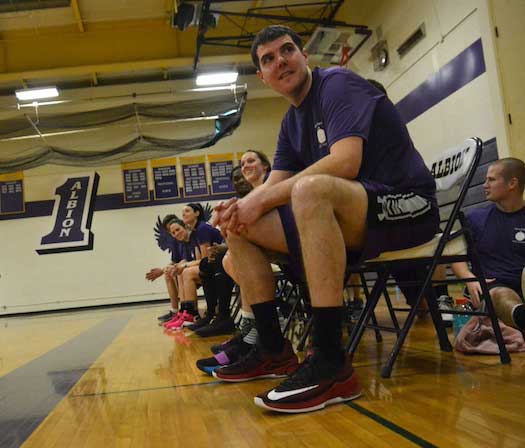 Albion teacher Mark Skurzewski waits to be introduced just before the game.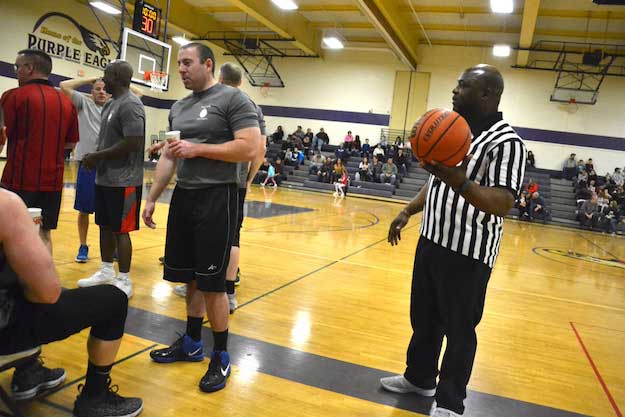 Ocie Bennett, a teacher's assistant and coach at Albion, was a referee for the game. Doug Rich, a state trooper, joins his teammates for a break after the first quarter.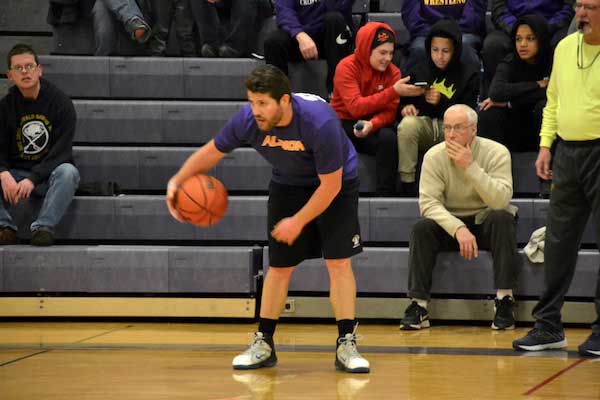 Albion teacher and coach Mike Fahy handles the ball and looks to make his next move during the game.