State trooper retires after 3 decades of working in Orleans County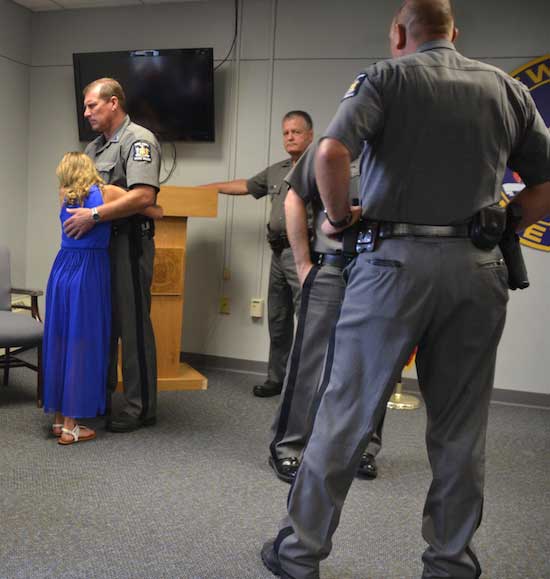 Photos by Tom Rivers
BATAVIA – Ken Ireland is hugged by his daughter Paige during a retirement ceremony today in Batavia, at the Troop A headquarters for the State Police.
Ireland worked 31 years as a state trooper, including the past 29 years based out of Albion. The native of Alexander, Genesee County, spent his first two years as a trooper working near Syracuse.
"It's bittersweet," Ireland said this morning about his retirement. "I'm excited to get through 31 years and to come home safe. But I'll miss the people."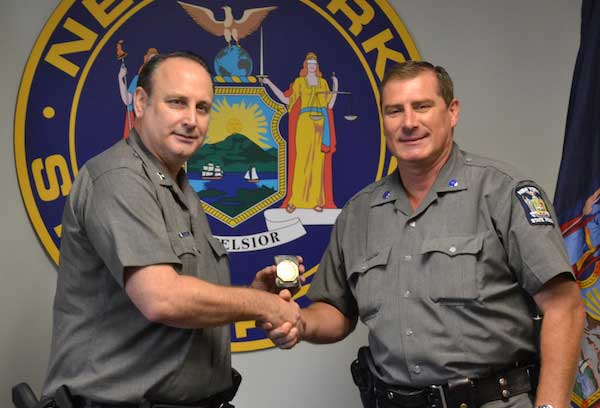 Ireland is shown with Captain Daniel Lyons after Ireland turned in his badge, No. 4351.
Ireland joined the State Police in September 1987, at a starting salary of $19,073.
"When you come on to this job, you don't do it for the money," Lyons said. "It's something inside of you."
Ireland taught defensive tactics for the State Police Academy for 10 years. He was sent to New York City immediately after the 9-11 attacks in 2001. In 1998, he was involved in a shootout in Kendall.
Michael Notto, sergeant and station commander in Albion, said Ireland is well known among troopers and also community members.
"It's not just about writing tickets," Notto said. "It's about being in the community and Ken was outstanding about that."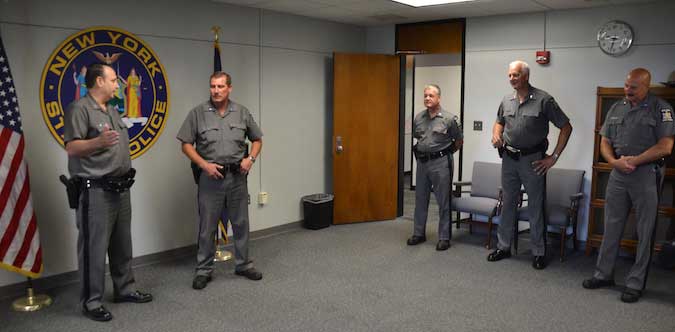 State troopers and members of the State Police PBA thank Ireland for his years of service.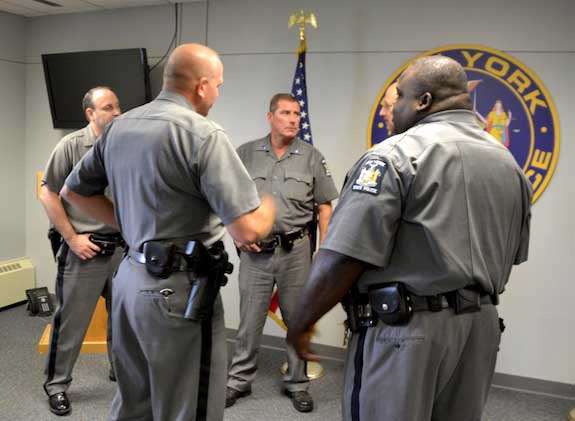 Ireland, center, said he will miss the camaraderie with his co-workers.