State Street Park gets decorated for the holidays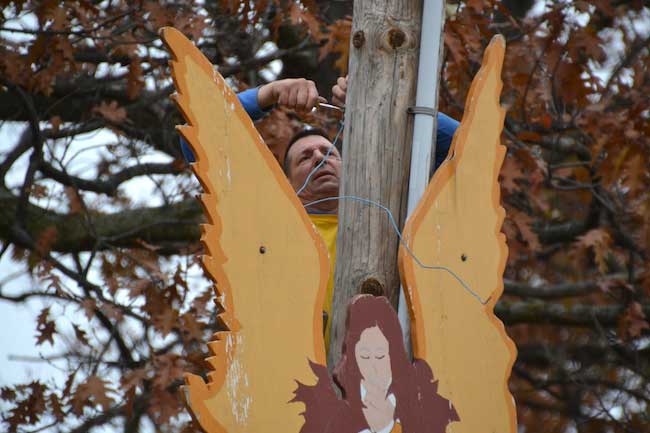 Photos by Tom Rivers
MEDINA – Pete Kaiser secures an angel to a tree at State Street Park in Medina this morning. Kaiser heads up the decorating effort for the Medina Lions Club.
For about 30 years, the Lions have been decorating State Street Park. They display Christmas trees, set up a Nativity scene and put out other signs of the upcoming holiday season.
"It is our gift to the village," said Lions Club member Don Colquhoun.
The Lions Club was helped by local churches this morning, and also received money from the Decorate Medina Committee to spruce up some of the decorations at the park.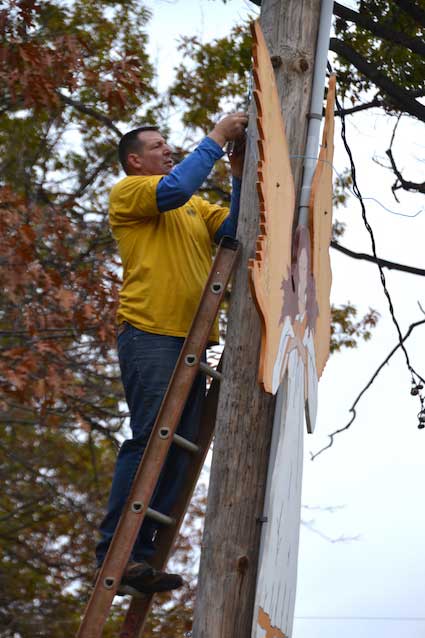 Pete Kaiser climbed a ladder to tie the angel to the tree. Many of the cut-out animals and other decorations face the angel, which has a light on it at night.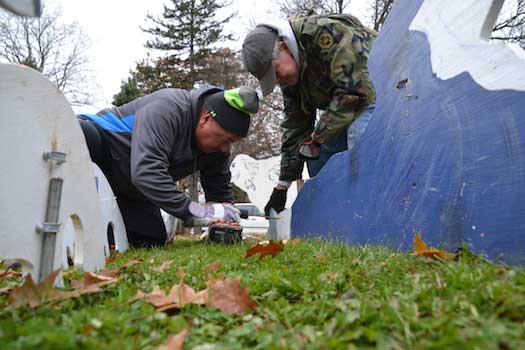 Lions Club members Bernie Froman, left, and Don Colquhoun secure some of the decorations to the ground.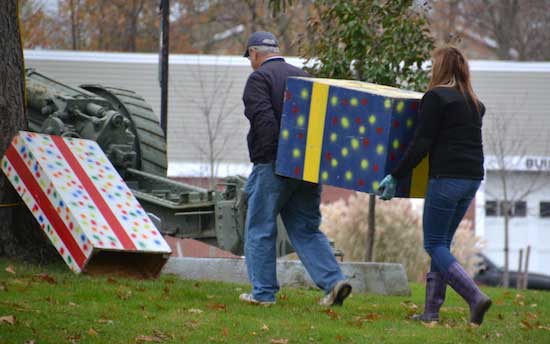 These volunteers carry a large decoration of a Christmas present near the front of the park by Route 31.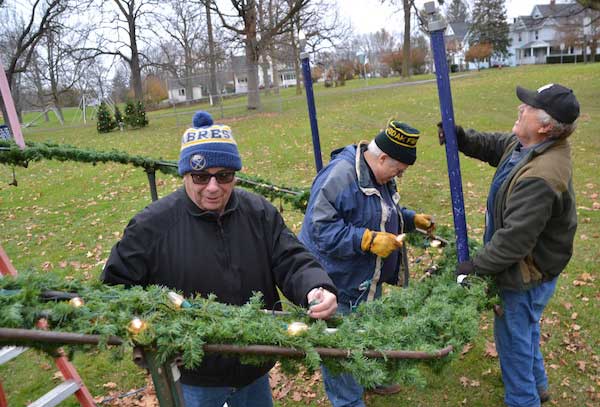 These Lions Club members set up a big Advent wreath. They include, from left: Bob Holtz, Ross Thompson and Ken Dunham.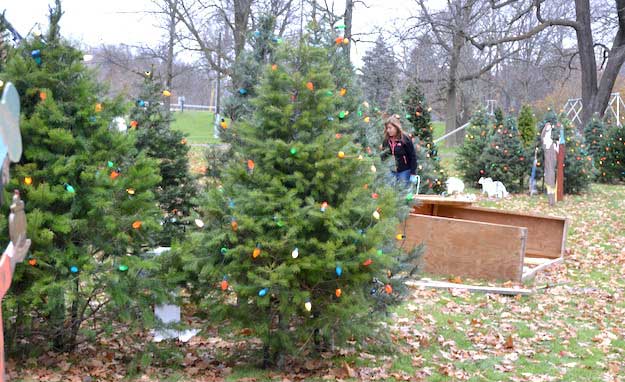 Many Christmas trees with lights are set up in the park on the east side of the village.