Stars come out for Kendall Dessert Cabaret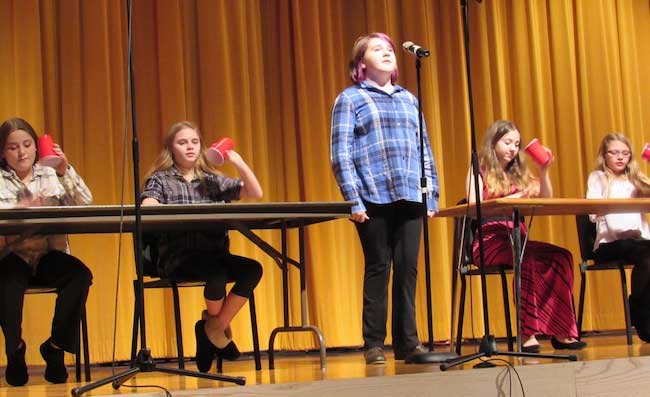 Photos by Kristina Gabalski
KENDALL – Brandi Stephens sings the Cup Song (When I'm Gone) accompanied by a chorus of "cups" on Friday evening when the Kendall Music Department and Kendall Music Boosters held their annual Dessert Cabaret to benefit the school's music programs.
The evening included vocal and instrumental music, desserts and a raffle. Theme baskets, which were part of the raffle, were on display before the first half of the musical performance.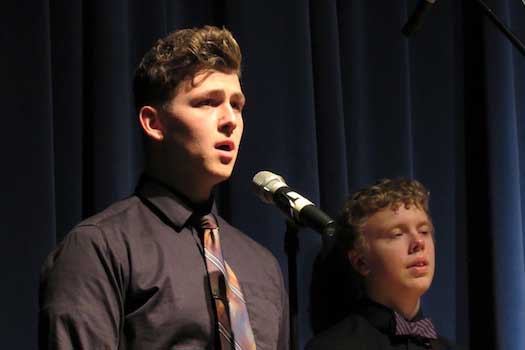 Caleb Henion performs a solo as part of My Funny Valentine.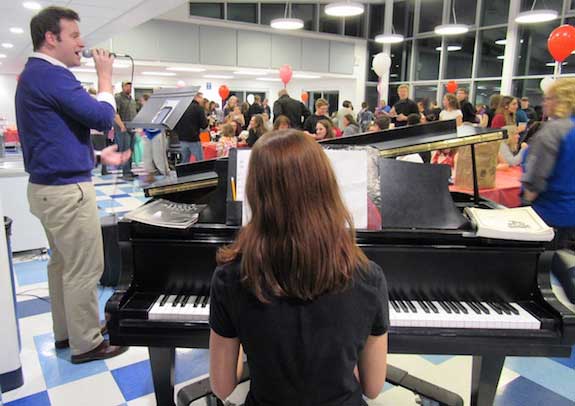 Those attending the Dessert Cabaret enjoy their sweets while Mr. Veit  and Mrs. Zito perform prior to the evening's Act II in the auditorium which featured performances by the Senior High Jazz band, members of the Jr./Sr. High Band, Senior High Chorus and other students.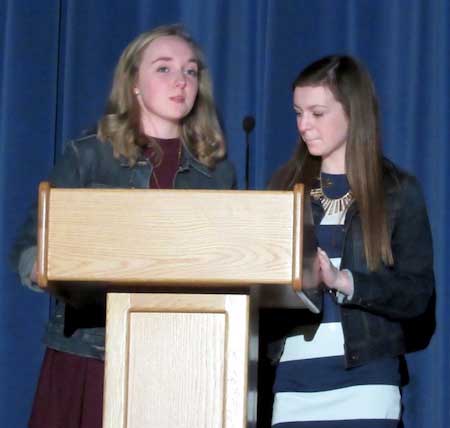 Kierstyn Christensen and Michela Hanlon served as emcees for the evening.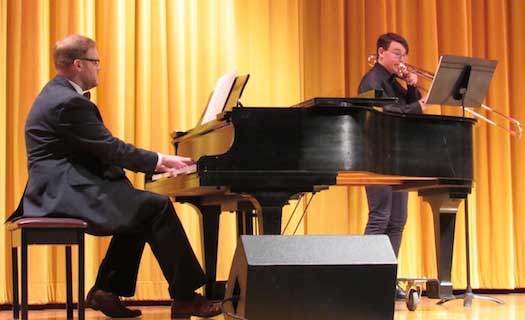 Kenny Price, on trombone, plays Andante and Allegro by Barat, accompanied on piano by Mr. Jeremy Rath.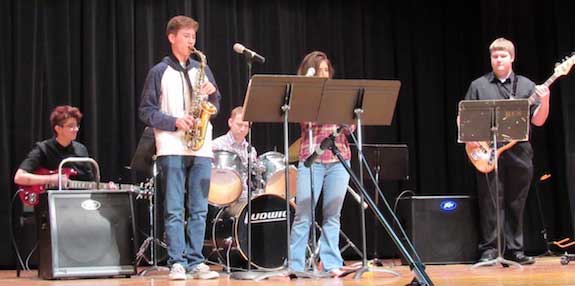 Members of "The Band" perform Hey Brother.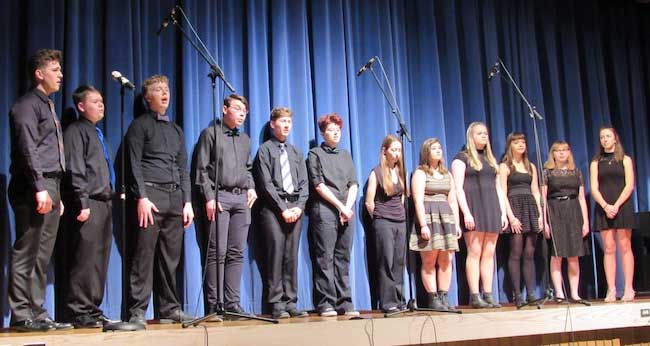 Act I of the performance wrapped up with two songs from Vocal Effect: My Funny Valentine and Sun and Moon from Miss Saigon.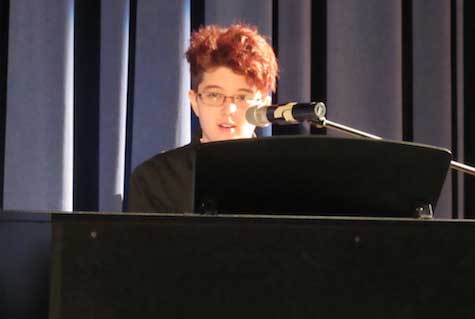 Sarah Knapp, "Knappers," sings and plays her original song, Saturn.