Stage is set for Rock the Park in Albion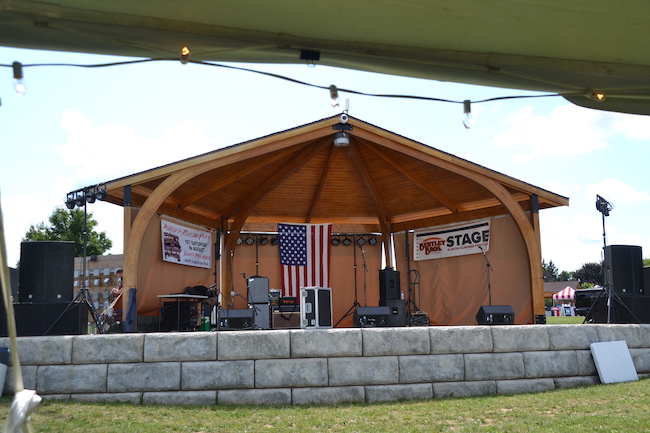 Photo by Tom Rivers
ALBION – The amphitheater at Bullard Park is set for seven bands to perform today from 2 to 11 p.m. The stage has canvas in the back, rather than the usual open air set up for the amphitheater. Susan Oschmann, owner of Susie's Bout-tique, made the canvas which was hung up by Ron Albertson and Bernie Baldwin.
The venue will be used for the seventh Rock the Park with proceeds going to Bullard Park.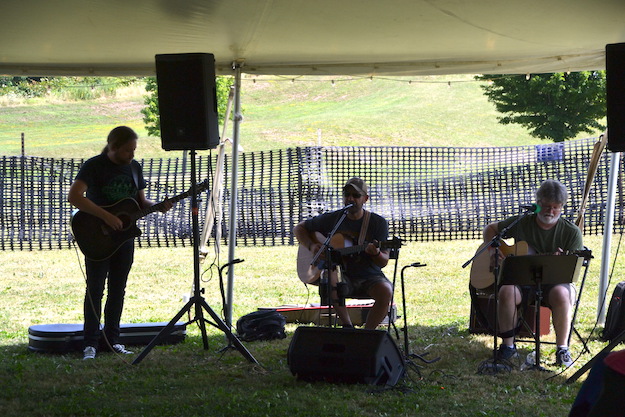 Before the bands go to the amphitheater, two acoustic acts performed under a tent by the stage. The Remediators were the first to perform with guest musician Dylan DeSmit at left, joining Keith Hambley and Todd Colegrove. They are performing "Dirty Deeds Done Dirt Cheap" by AC/DC.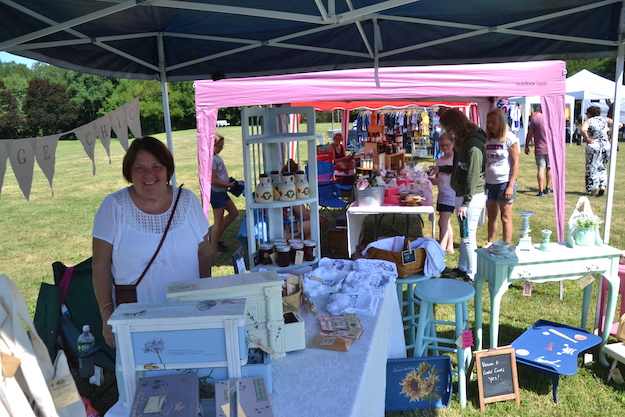 There are 18 craft vendors and seven food vendors for the festival. Maureen Bennett is the owner of Lil Cottage Chic which sells upcycled furniture and other repurposed items.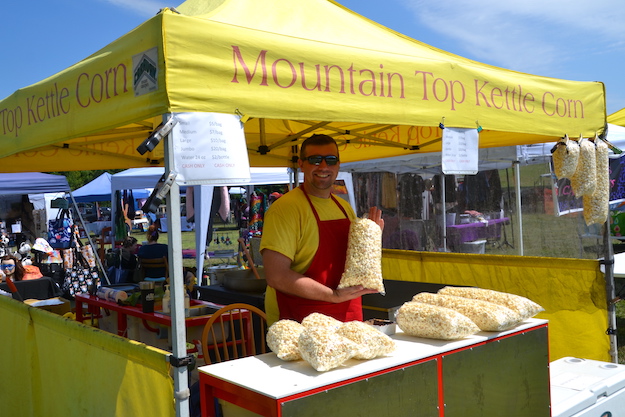 Tim Von Sanden of Pavilion, owner of Mountain Top Kettle Corn, is one of the food vendors.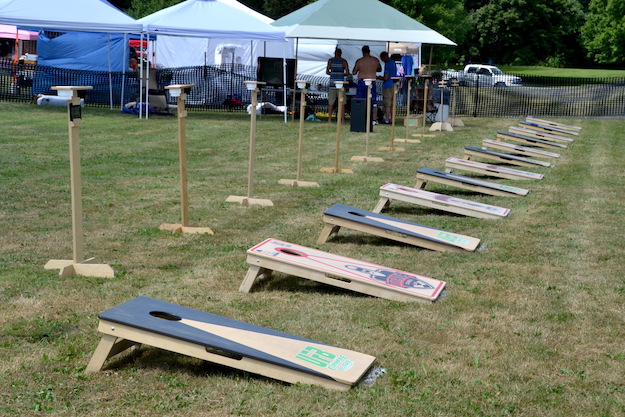 There is a corn hole tournament as part of the festival beginning at 1 p.m.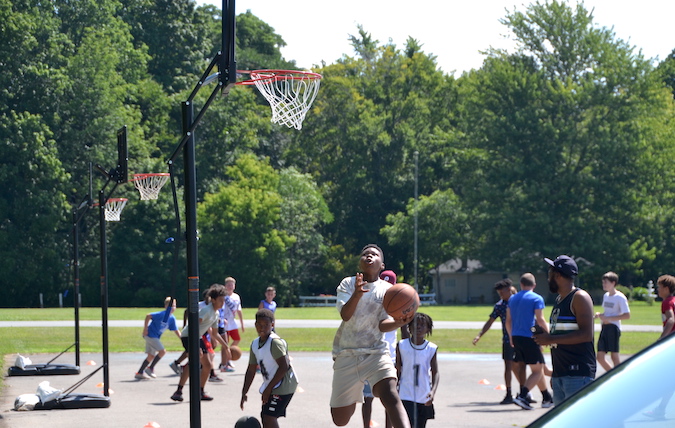 These players warm up for a 3-on-3 basketball tournament that started at 11 a.m.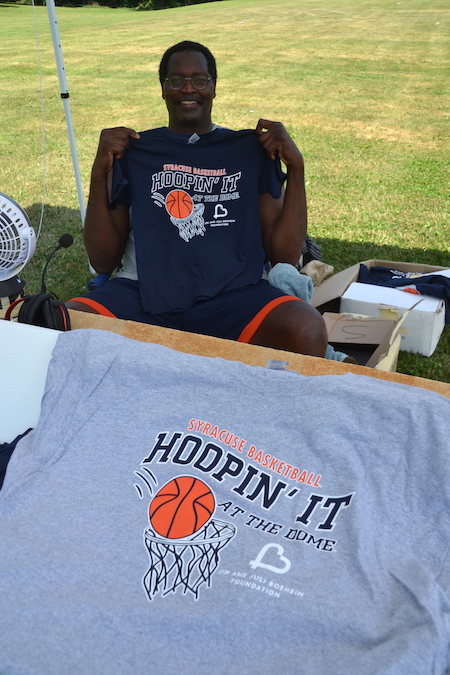 Roosevelt Bouie, a Syracuse University Hall of Famer from Kendall, is giving away T-shirts with donations accepted to upgrade the basketball courts at Bullard.