St. Rocco's Italian Festival remains a popular Labor Day weekend tradition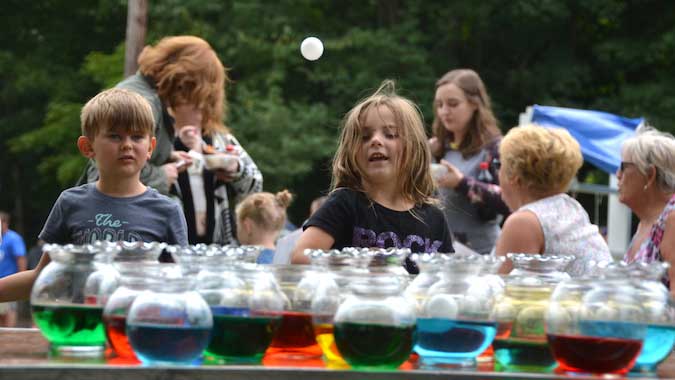 Photos by Tom Rivers
HULBERTON – Noelle Borello, 4, of Albion tosses a ping pong ball towards bowls of gold fish at the kiddie game section of St. Rocco's Italian Festival in Hulberton this afternoon.
Noelle had several close throws but didn't win a goldfish.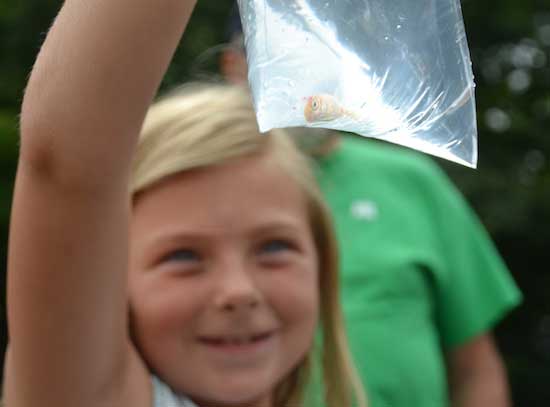 Luci Borello, 7, is Noelle's sister. She got a ball in a bowl and won a fish.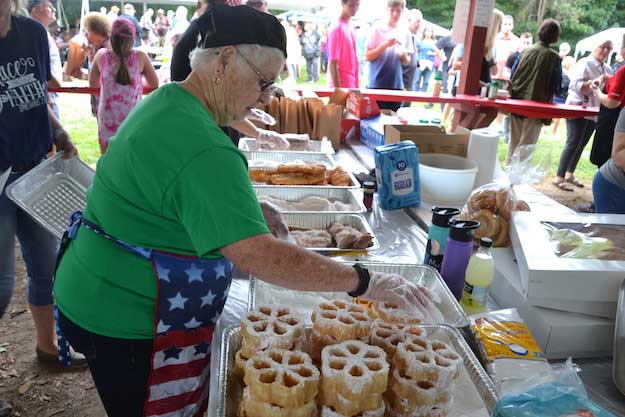 Gail Christ of Murray gets powdered waffles and friend dough ready for the big crowd. The weather was ideal for the festival, with no rain and no intense heat.
The annual festival is a fund-raiser for the Catholic parish in Holley and Kendall, which includes St. Mary's Church in Holley and St. Mark's in Kendall.
The food is a big draw, especially the eggplant parmesan. Church volunteers prepared 157 pans of eggplant parmesan. Meatball sandwiches, pasta fagioli, pizza and shells also were popular.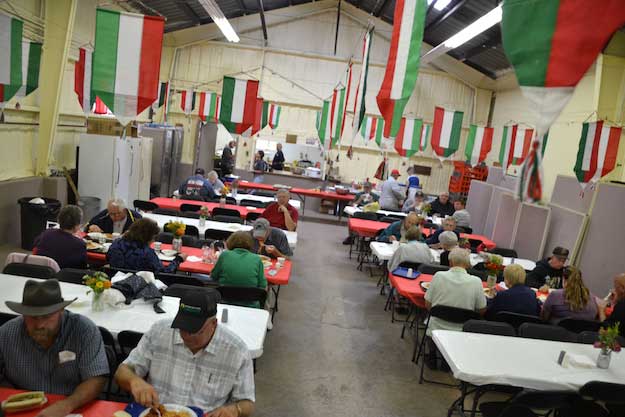 A building that was once used by a quarry company was turned into a dining hall with an Italian theme for the festival.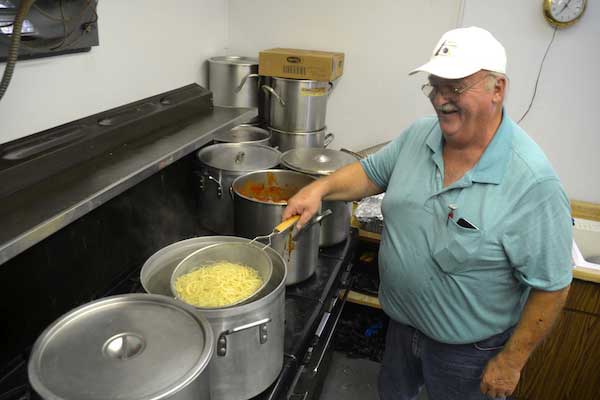 Ron Vendetti cooks spaghetti in the kitchen. Vendetti has volunteered as a cook at the festival for more than 25 years.
Church volunteers started cooking on Wednesday to have the food ready for today.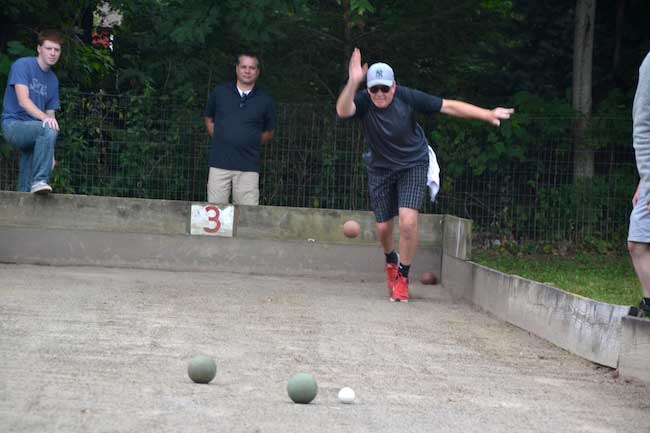 Sal DeLuca tosses a bocce ball during a game. There are 29 teams for today's tournament. DeLuca last year won first place and $600 on a team that included his sons, Zach, Seth and Josh.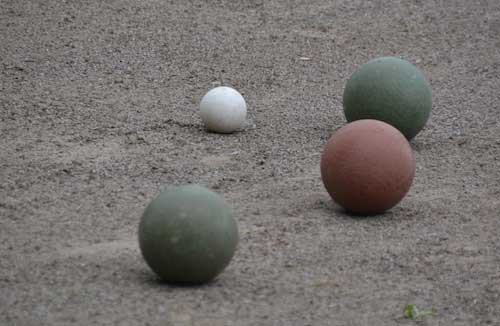 The bocce players try to get a close as possible to the smaller white ball.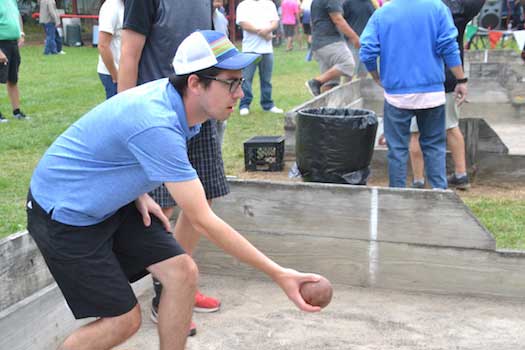 Zach DeLuca gets ready for his shot. Zach, 26, now lives in Bergen. He and his brothers have been playing on a team with their father the past six years.
"We like the competitiveness," Zach said about the tournament. "We also like seeing so many of our friends who we grew up with."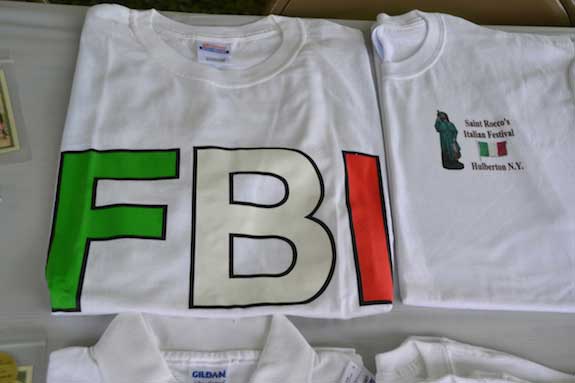 There were St. Rocco's shirts and whimsical Italian shirts and hats for sale. This shirt – FBI – stands for Full Blown Italian.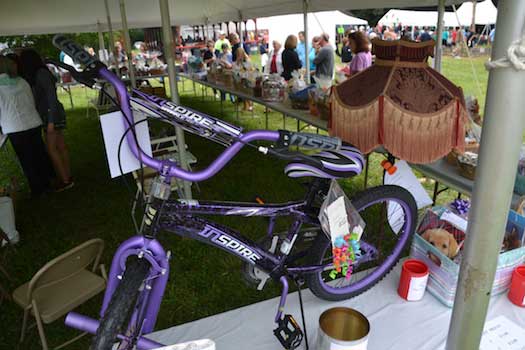 About 50 items, including this bike, were available in a basket auction.