St. Rocco's Italian Fest fights off rain and draws crowd to Hulberton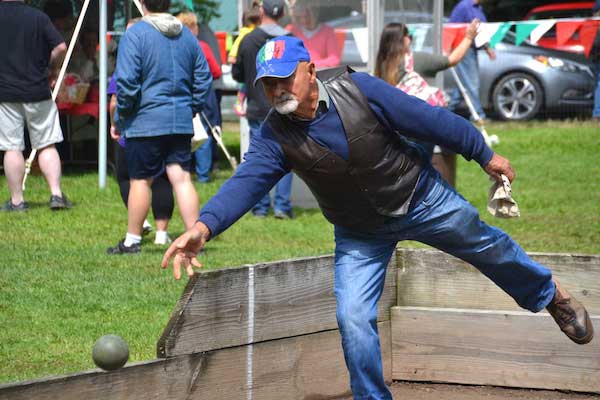 Photos by Tom Rivers
HULBERTON – Angelo Fiorucci of Niagara on the Lake in Canada plays in the bocce tournament at the St. Rocco's Italian Festival in Hulberton. There were 30 teams signed up to play in the tournament, which includes a grand prize of $600.
One of the teams cancelled due to the rain, but everyone else played, despite the rain in the morning. The sun came out later in the morning and the typical big crowd for the festival descended on the small hamlet by the canal in the Town of Murray.
Fiorucci said he has been playing in the tournament for about 20 years.
"We have a good time over here," he said. "We have made a lot of friends over the years."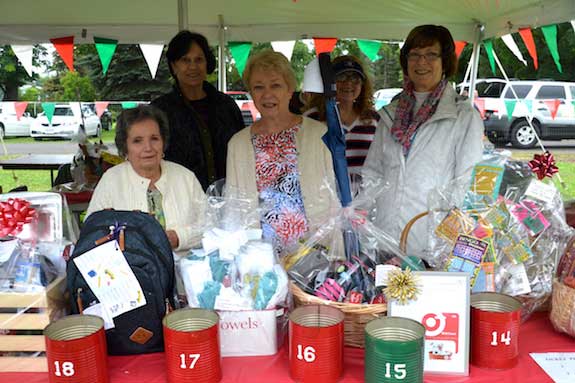 These women helped organize the basket raffle, which includes a record 54 baskets this year. The ladies include, from left: Ann Dellaquila, Joyce Potote, Ingrid Lestorti, Kathy Clarke and Katie Trupo.
The festival goes until 6 p.m. today with the drawing for the baskets at 5 p.m.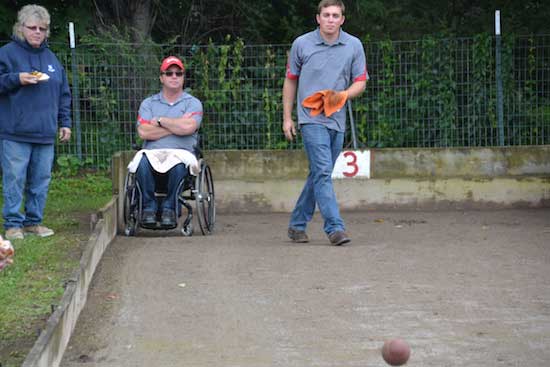 Jacob Bower watches his shot in bocce with his father Randy Bower, who organizes the annual bocce tournament.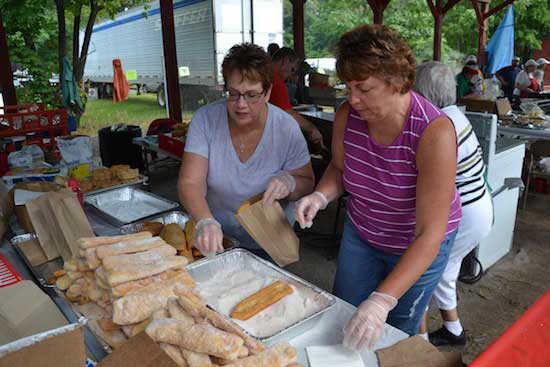 Elizabeth Jubenville and Luci Welch get fried dough ready for the crowd. The annual festival is a fund-raiser for the Catholic parish in Holley and Kendall, which includes St. Mary's Church in Holley and St. Mark's in Kendall.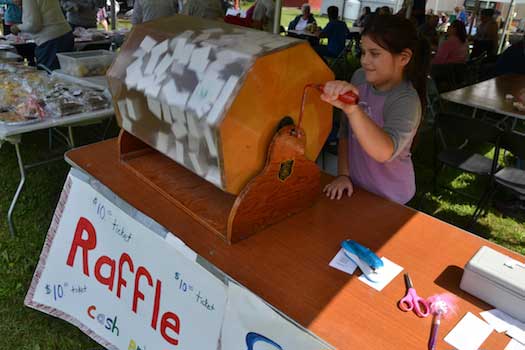 Maggie Skehan, 10, spins the raffle tickets, which included 1,400 sold as of about noon today. The prizes ranged from $100 to $300.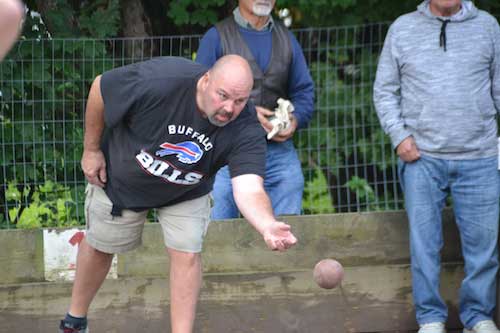 Rick Gill of Lockport takes his turn in the bocce tournament. Gill has played in the tourney several times.
"It's good time and it's good cause," he said.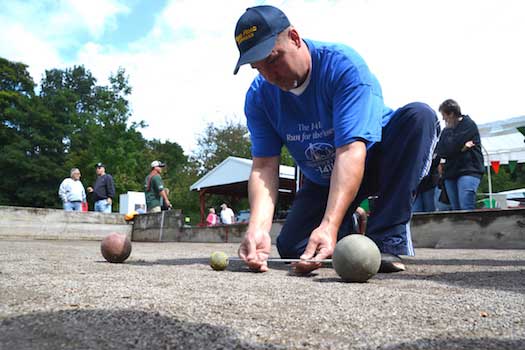 Andy Sweeney of Newline measures to see which of the balls is closest to the small ball. The closest one earns that team a point. The games are played to 16.
Sweeney said he competes in bocce tournaments around the country, and was most recently playing in Cleveland.
"This is a very well-run tournament," he said. "There is great camaraderie and it's family-oriented with great people."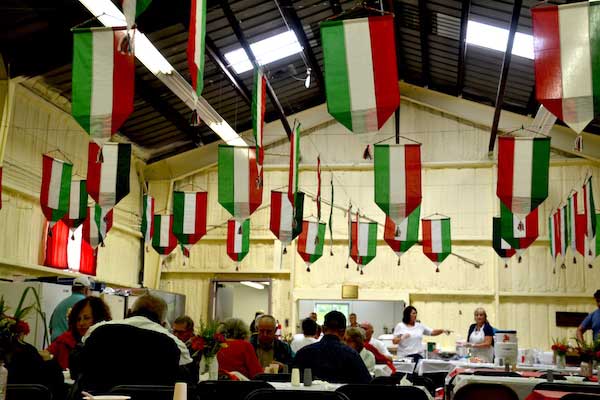 A building that was once used by a quarry company turns into a dining hall with an Italian theme for the festival. Volunteers, including Della Morales and Dorothy Morgan (up front), served spaghetti dinners.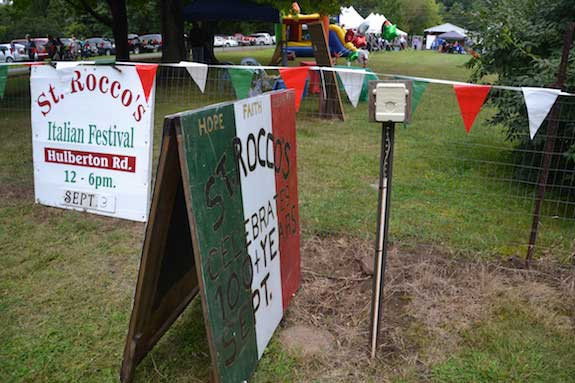 The festival has been an annual event for about 40 years.