St. Rocco's Fest will continue, with take-out Italian food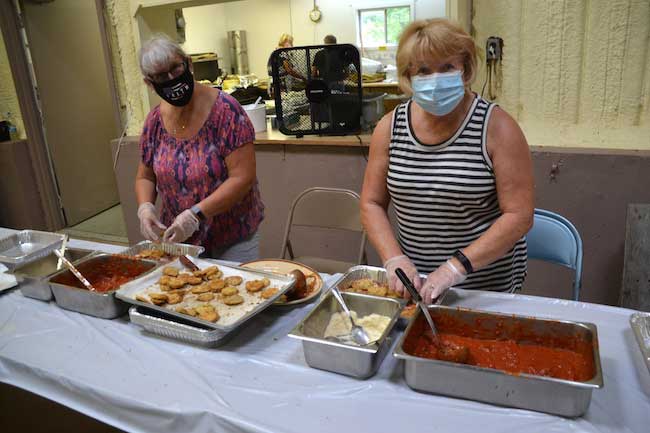 Photos by Tom Rivers
HULBERTON – Volunteers have been busy the past two days making eggplant parmesan for the annual St. Rocco's Italian Festival in the Hulberton hamlet. The top photo shows Donna Lavender and Jean Felice who are the "assemblers" put the fried eggplant in pans with meat sauce.
The Italian Festival has been an annual tradition in Hulberton since 1976. It is typically the Sunday before Labor Day. This year, however, is different due to the Covid-19 pandemic. The festival grounds won't be open and there won't be a bocce tournament.
People can pick up pre-ordered food for takeout only on Saturday at the St. Rocco Festival grounds from noon to 4 p.m. on 3514 Hulberton Rd. The deadline for preordering has passed, but there may be some additional food available on Saturday.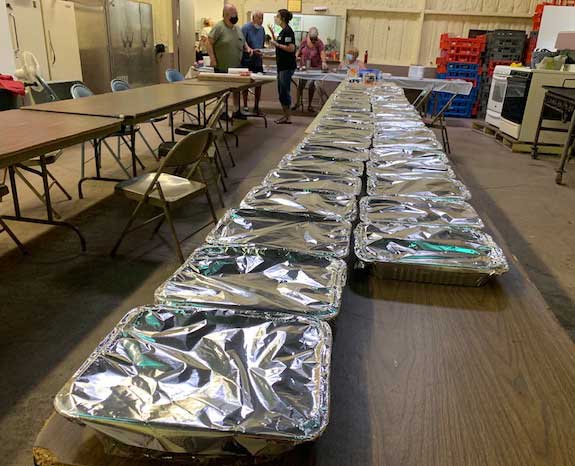 The volunteers are preparing 162 pans of eggplant parmesan, and perhaps a few extra. The 162 have all been preordered.
Ron Vendetti, back left, is the organizer of the eggplant parmesan and also for about 100 meatball subs that have been preordered.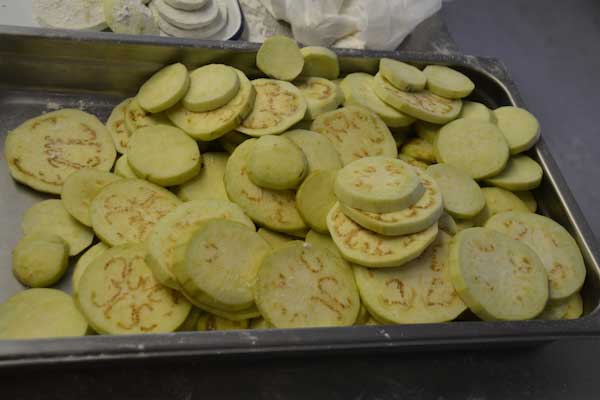 The eggplant needs to be peeled and then sliced.
The "Taste of Italy" this Saturday also includes pasta fagioli, shells, pizza frita, fried dough and Italian ice. The event is a fundraiser for the St. Mary's-St. Mark's Parish in Holley and Kendall.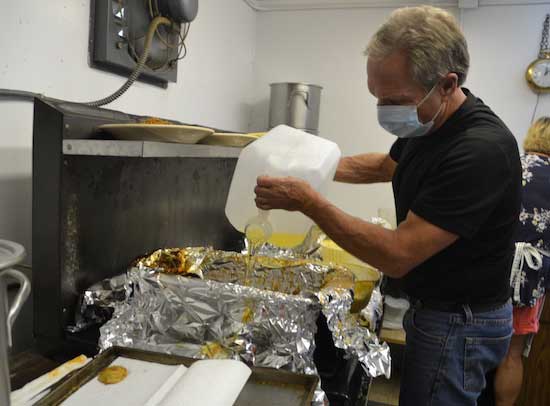 Mark Spychalski puts oil in a pan that will be heated up to fry the batter on the eggplant.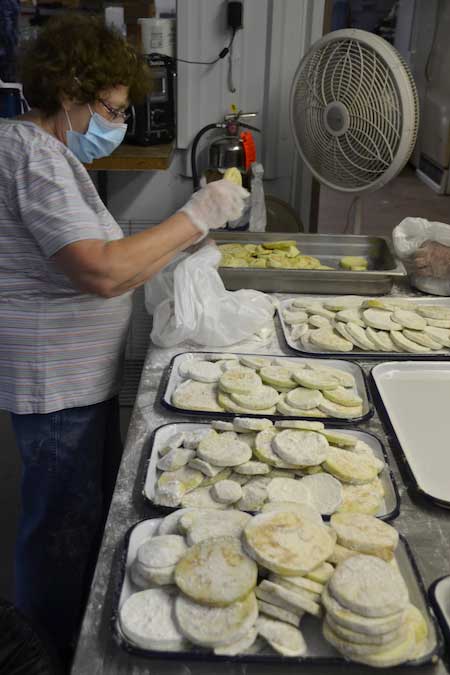 Kathleen Smith puts the flour on the eggplant. Vendetti Farms donated 12 bushels of eggplant for the parmesan.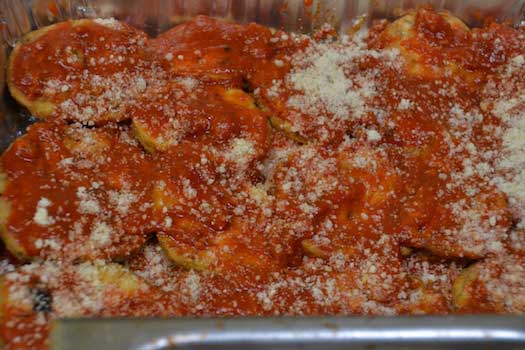 The Eggplant Parmesan is one the hottest sellers at the annual festival.