Spring-like weather will continue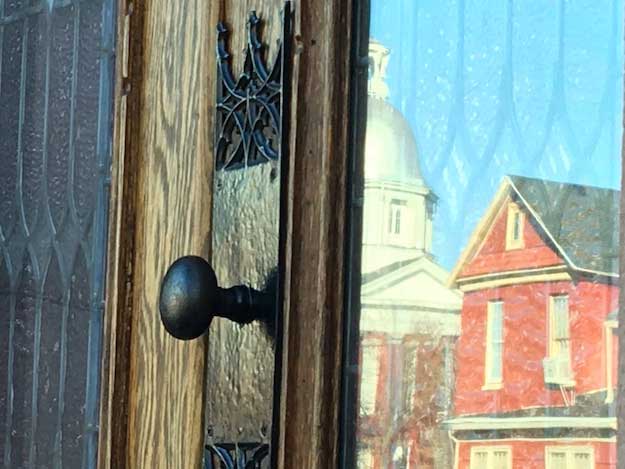 Photo by Tom Rivers: This photo shows a reflection of the Orleans County Courthouse in Albion on Saturday. The building appears as a reflection in the glass next to a door at St. Joseph's Catholic Church.
After a weekend with highs in the 60s, the area's unseasonably warm temperatures will continue this week, with highs of 53 on Tuesday, 59 on Wednesday, 58 on Thursday and 62 on Friday, according to the National Weather Service in Buffalo.